Reveal of exterior updates: small changes with big impact
Today I wanted to show how small changes to the exterior of your home can have big impact.
I have been wanting to make some changes to our homes exterior for some time. Finally, the reveal of exterior updates: small changes with big impact is here.
If you remember last month I shared with you some things we had planned to improve the exterior curb appeal of our home.
We have had so much rain that the changes took longer than originally expected.
I am excited to share the reveal of our exterior updates.
There were only a few things that we could actually do to the exterior of our homes surface.
First step
If you look back at the color of our homes exterior you will see that the colors were somewhat faded and generally needed some updating.
You can see the original colors and plan here.
The first step was having our home pressure washed to remove all the mildew and start with a clean slate.
Once everything was cleaned it was time to change the look with a little color.
Improved exterior with paint
Our plan was to change the color of the shutters to a more neutral shade.
Once the rain subsided we were able to get started on painting the shutters.
Originally the shutters were hunter green, the color we chose when we had our home built 17 years ago.
The front door matched the shutters, but I changed that a few years ago with a cottage blue color.
The new color we chose is a more muted tone and I think it improved and updated the exterior look.
The front of our home gets sun most of the day so I wanted to go with a color that I felt would not fade as bad as the hunter green did.
Next thing to improve was the front door.
Updated front door
I saw this beautiful color and wanted to incorporate it into the exterior of our home.
The exterior of our home is stone and vinyl so the choices were limited as to what I could change.
Obvious choice was the door.
This is such a warm color, and I really love it.
Honestly the verdict is still out if I will keep it on the door.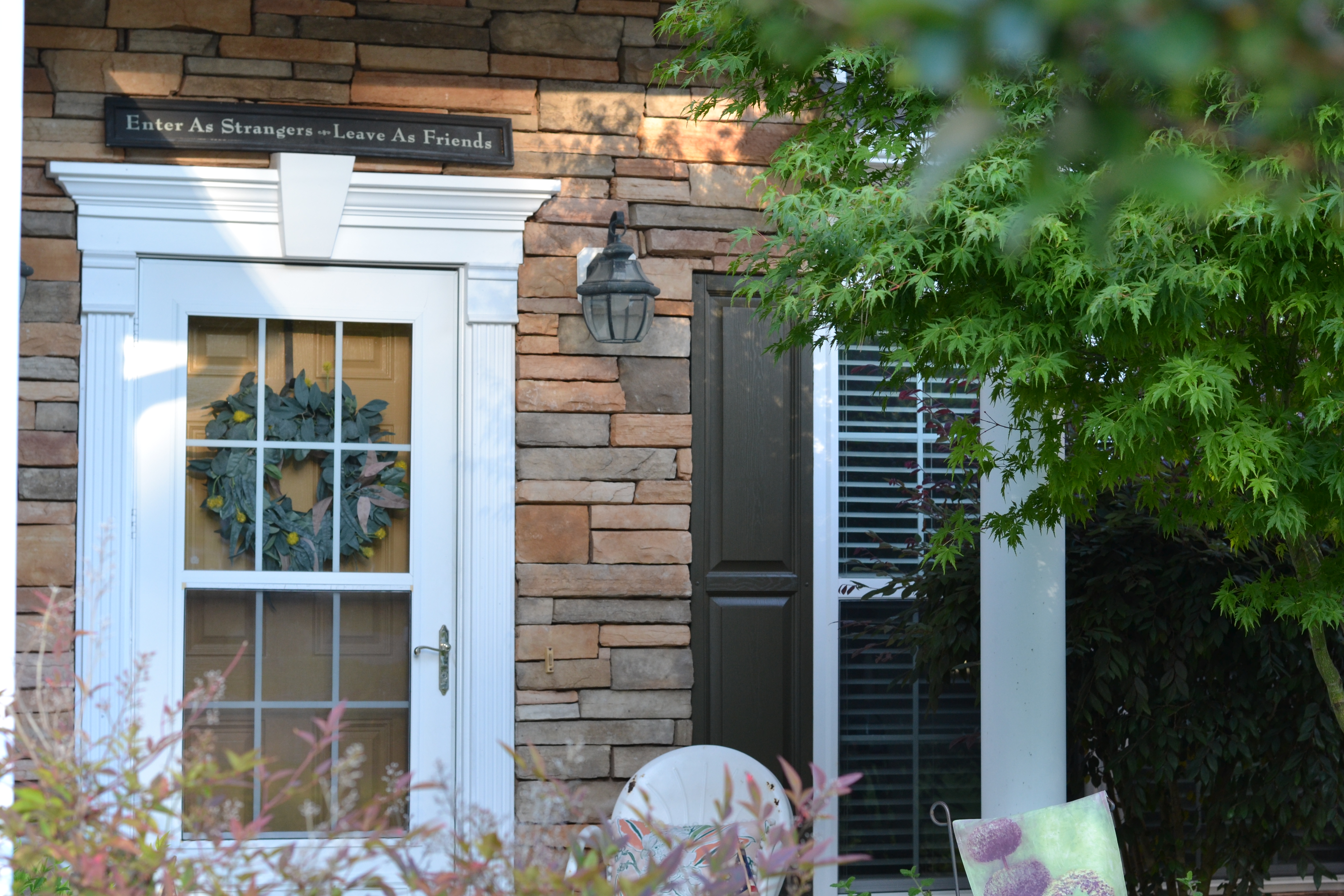 With this reveal of exterior updates you can see that small changes have big impact.
Also a budget friendly update with just two quarts of paint.
You too can create big change with small updates.
Let me know what you think of the new door color, I am curious to get your opinion.
Till next time
Xoxo
Sonya
Comments
comments