From unused space to cottage style sitting room
If you have been following along with our screened in porch makeover, today is the day you have been waiting for. I am sharing how we took an unused space to cottage style sitting room.
Welcome back friends. I am so excited to share our new room with you.
In my previous post, you can read that here, you saw our idea for our old unused screened in porch.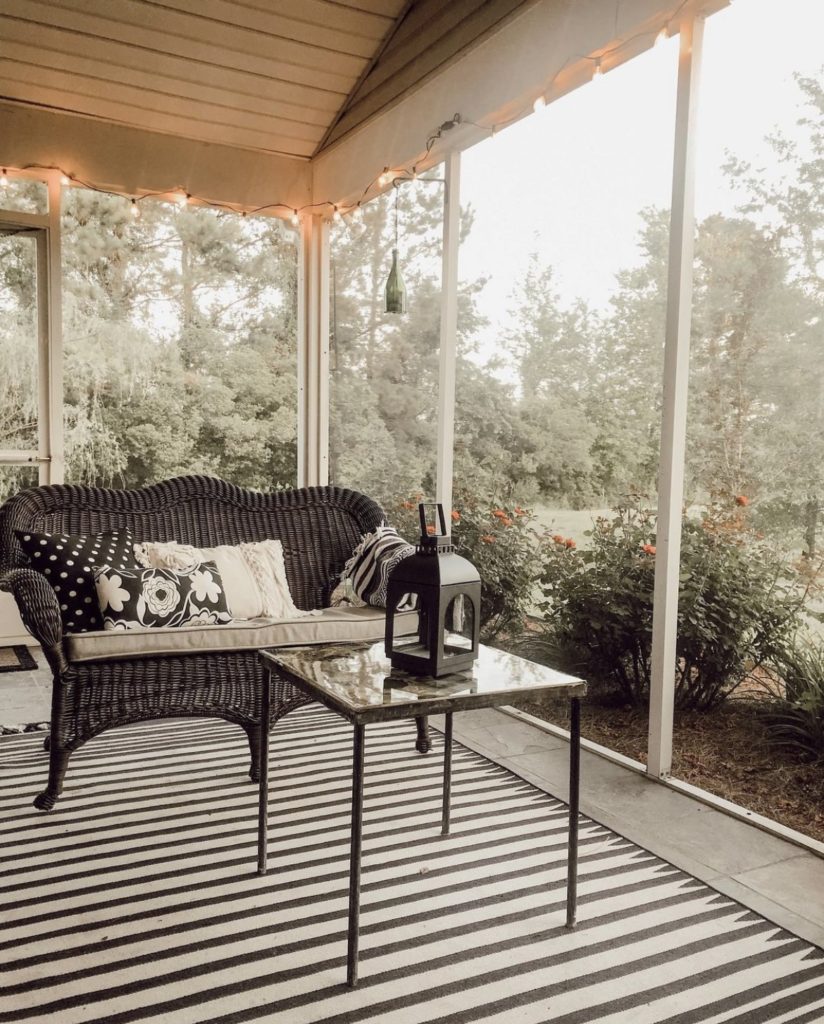 We decided to enclose the space to make it more of an all seasons room.
Today I wanted to share with you exactly what we did.
Porch structure
We kept the design structure of the original space, meaning we only had to build walls and insulate one and a half sides.
This was a budget makeover that we did not do ourselves.
We hired someone to do this for us so it would be up to hurricane code.
The square footage and footprint of the space did not change from the previous screened porch footprint.
Keeping the same footprint meant we use or reuse some of the same elements of the porch.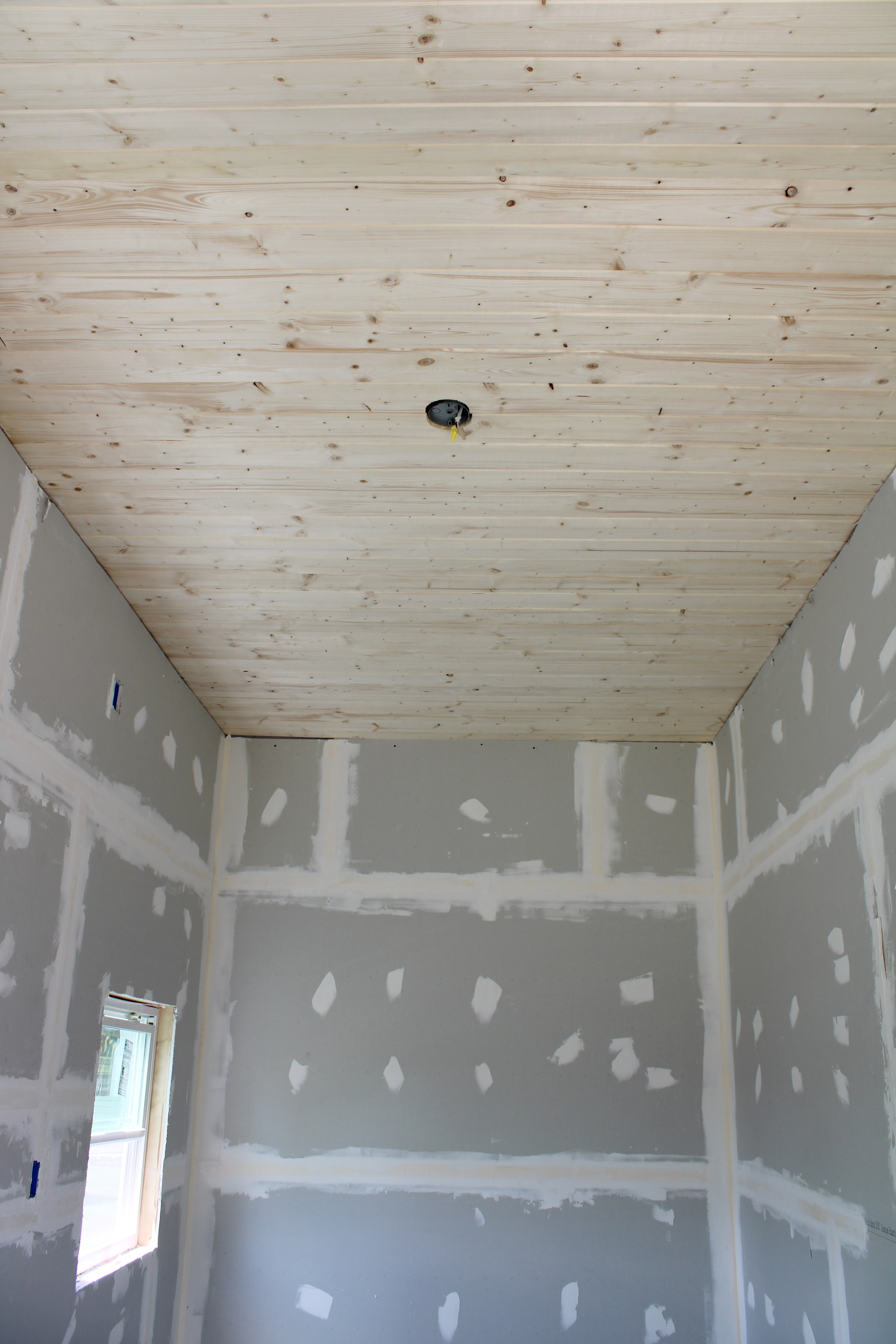 Another piece that saved us money was keeping the slate flooring we installed ourselves 12 or more years ago.
The flooring gives the space the character that I so wanted in the cottage style sitting room.
This made it possible to do this within a budget.
We recycled the siding from inside the screened porch.
That siding was used on the outside walls of the new cottage style sitting room and blended in with the siding already there.
Recycling what we could kept us on budget while keeping us conscious of not creating unnecessary waste.
Idea for unused space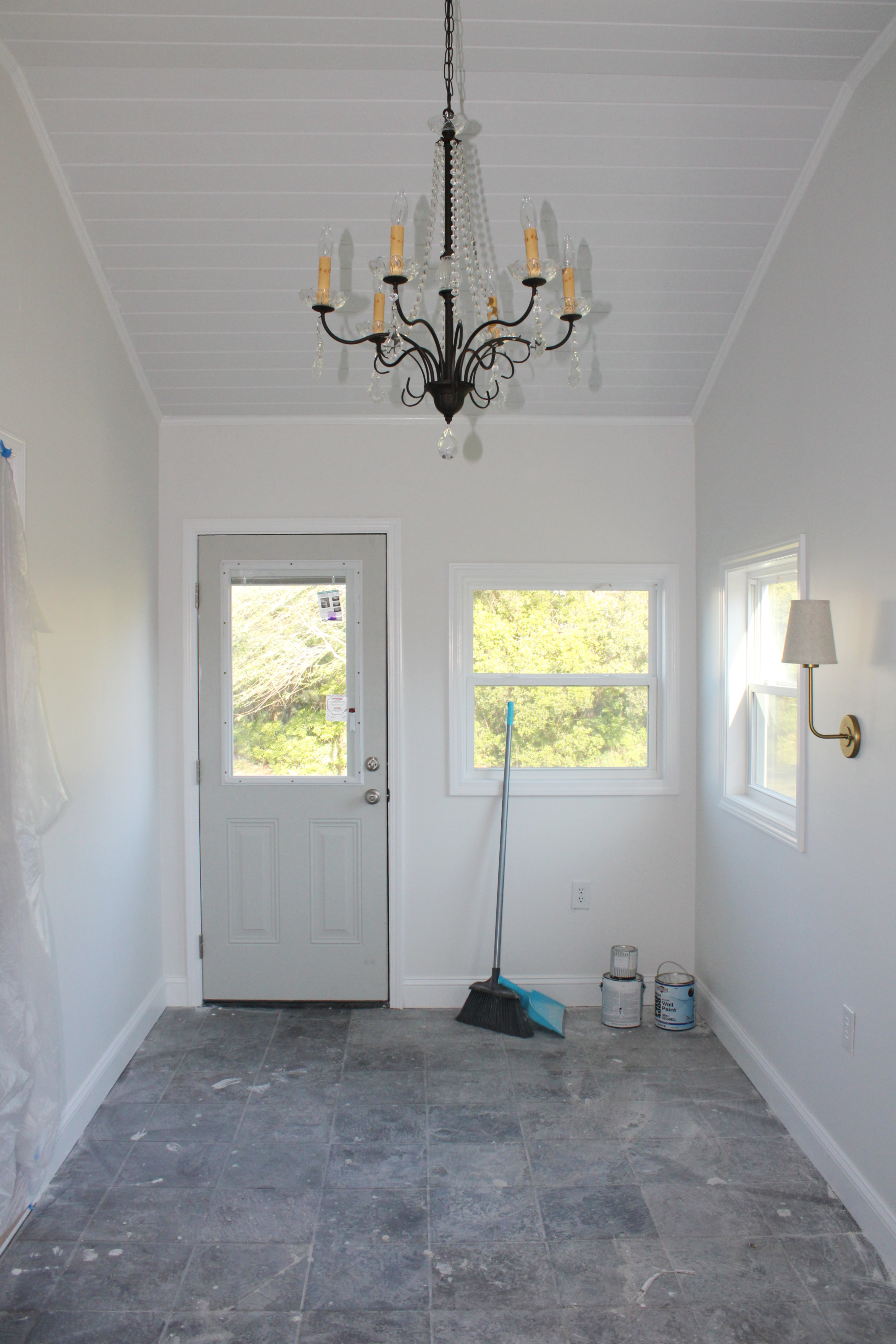 Designing the space changed a few times, based on what we intended to use the space for.
We really wanted this space to be an extension of our main living area if needed.
We wanted to be able to close the space off if someone wanted privacy out there as well.
When figuring out the windows we decided to only install four windows without any grids to keep the view unobstructed.
I knew that if I changed my mind later I could put grids in.
We choose not to install long windows like the rest of our house.
All the other windows in our home are close to the ground and I wanted something different.
Creating comfort in the sitting room
Because this space gets full sun most of the day, we decided to install a split unit.
Installing the split unit gave us heating and air which will also help heat and cool our main living area.
Adding that type of system was the most economical for the space.
Because we came in below budget we were able to add some character in the ceiling.
We were able to install tongue and groove ceilings.
I have always wanted ceilings like that and they add so much character to the space.
The structure and design of the unused space was used to create a lovely cottage style sitting room.
We successfully added this room on a budget and I know we will enjoy it for many years.
Be sure to check back this week for the full reveal of the decorated space.
You can see the decor plan and mood board ideas here.
Till next time
Xoxo
Sonya
Comments
comments