How to simplify our kitchens
Lets face it, most of us spend a lot of time in our kitchen and even more so these days. Often our kitchens are filled with items that get in the way or make cooking stressful. Today we are looking at how to simplify our kitchens.
Welcome back to the second post in the simplifying our home series.
This week is all about simplifying out kitchens.
First off I wanted to say that this post has nothing to do with the size of our kitchens or our homes.
It is about simplifying the space in order to create an environment that makes us feel more free in our kitchens to create and serve our families and loved ones well.
I am also not going to be telling you what you should get rid of because all of our needs are quite different.
Rather I will be sharing the basics needed for a functional kitchen and you can expand from there.
Things to consider before simplifying the kitchen
how many people are in your family
do you wash dishes often
how often do you entertain
do you bake a lot
what items in your kitchen do you use on a regular basis
make a list of your favorite kitchen items
what if anything are you lacking for your kitchen to function for you and your family
what items do you have that you never use, be honest here
Now once you have this list we can begin the process of simplifying our kitchen spaces, not including the pantry.
That is for another post.
Time to purge
Last week we created bins to deal with our items as we take them out.
Those bins were donta, trash, sell and keep.
We will use the same process when going through and simplifying our kitchens.
Using the list you made earlier to help you as you go through your kitchen items.
Everyone has different skill levels but there are some basic needs in the kitchen.
Some basic elements of a working kitchen
Regardless of your skills in the kitchen there are some basics that every kitchen needs to do some basic cooking.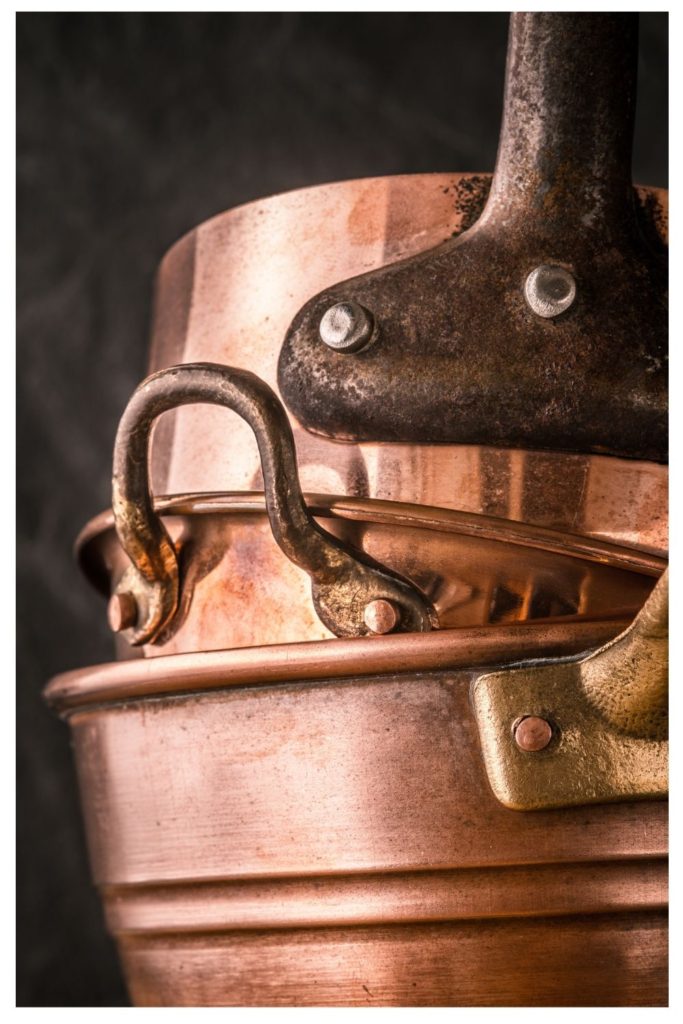 cast iron skillet
dutch oven
10 piece stainless steel set
sheet pan
cooling rack
muffin pan
cake pan
These are some items that you need to cook in your kitchen but there are also some gadgets needed as well.
Gadgets needed in a simple kitchen
Lord knows there are tons of gadgets out there these days but when you are going through what you really use these items are things that are used in most kitchens.
can opener
vegetable peeler
cutting board
mixer
toaster
Now that you have some basic items there are just a few more items that are needed to prepare a meal.
Utensils needed in a simple kitchen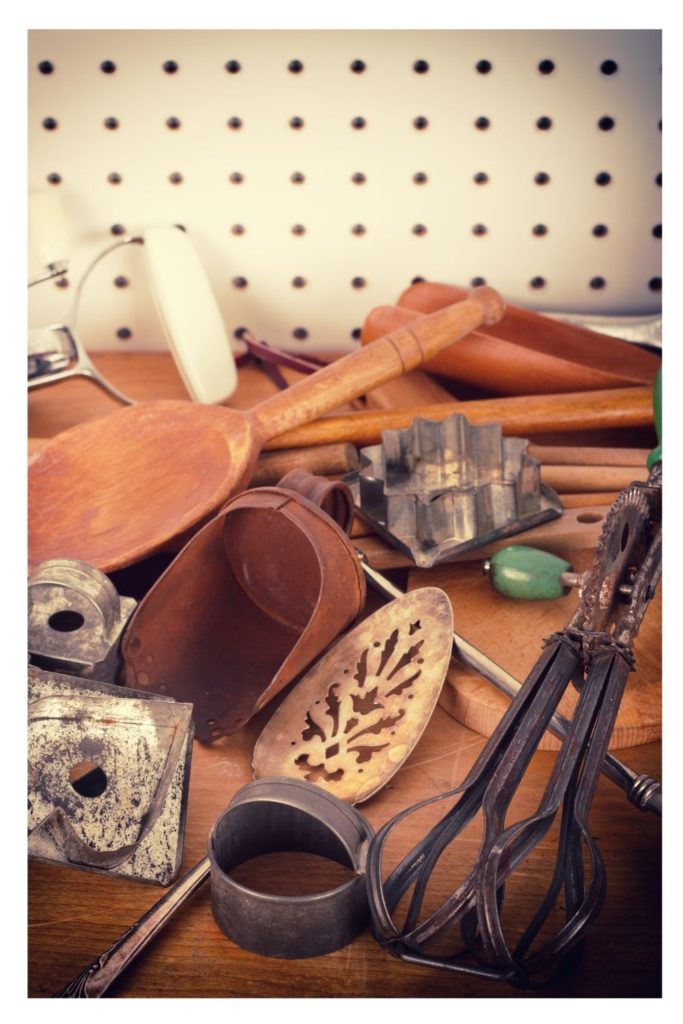 In order to prepare a meal there are certain items necessary to accomplish that.
Here is a list of those simple items.
silicone spatula
tongs
steamer basket
wooden cooking spoon
chefs knife
measuring cups and spoons
mixing bowls
colander
kitchen shears
These are essential items that get used very frequently in a working kitchen.
There are so many amazing kitchen gadgets on the market but many are not essentials to the function of the kitchen.
We all have different needs so you may need to add to the list of items here.
One item I find essential in my kitchen is a crock pot, but that may not work for you.
When ever you are adding to your list of essential items, just be sure they are truly essential and not just another gadget.
Being honest about the essentials and the goal of your kitchen will help you to maintain a simplified kitchen space.
Remember these are just suggestions as we all have different needs for our kitchen spaces.
If you missed last weeks simplified post, click here.
Till next time.
Xoxo
Sonya
Comments
comments