Decorating with second hand furniture
By now you have seen our screened porch makeover where we turned the space into a cottage style sitting room. Today I wanted to share with you how I designed and decorated with second hand furniture.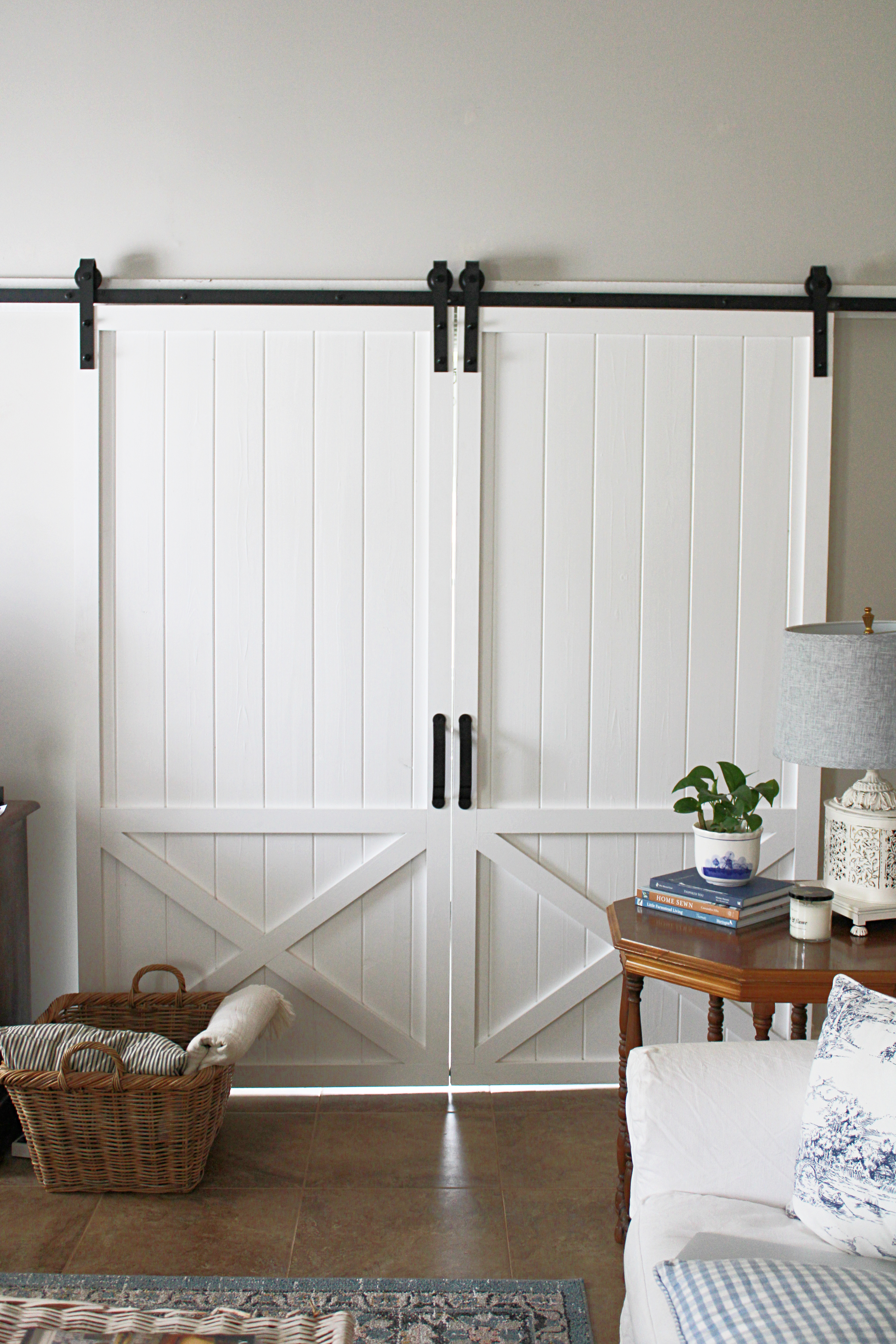 Before we started this screened porch makeover my husband and I had been talking about it for months and months.
We knew before we got the quote it was important to us both to stick to a budget so we could pay cash for the entire space and the decor.
With that in mind I created the mood board that I shared here .
When I created that mood board I picked things that I loved without caring about the budget.
I have expensive taste but a Walmart budget so I often thrift.
Basic decorating plan
When creating my moodboard I was inspired by some high priced items.
Items that I wanted to find similar pieces secondhand.
Luckily our local thrift store recently opened a boutique style thrift store with amazing pieces.
Here are just a few photos from our new thrift store where almost everything for this space came from.
When shopping second hand it does not mean your home has to look like a thrifted home.
If you carefully curate your pieces you will create a collected, timeless look.
Here we created a classic french cottage style space.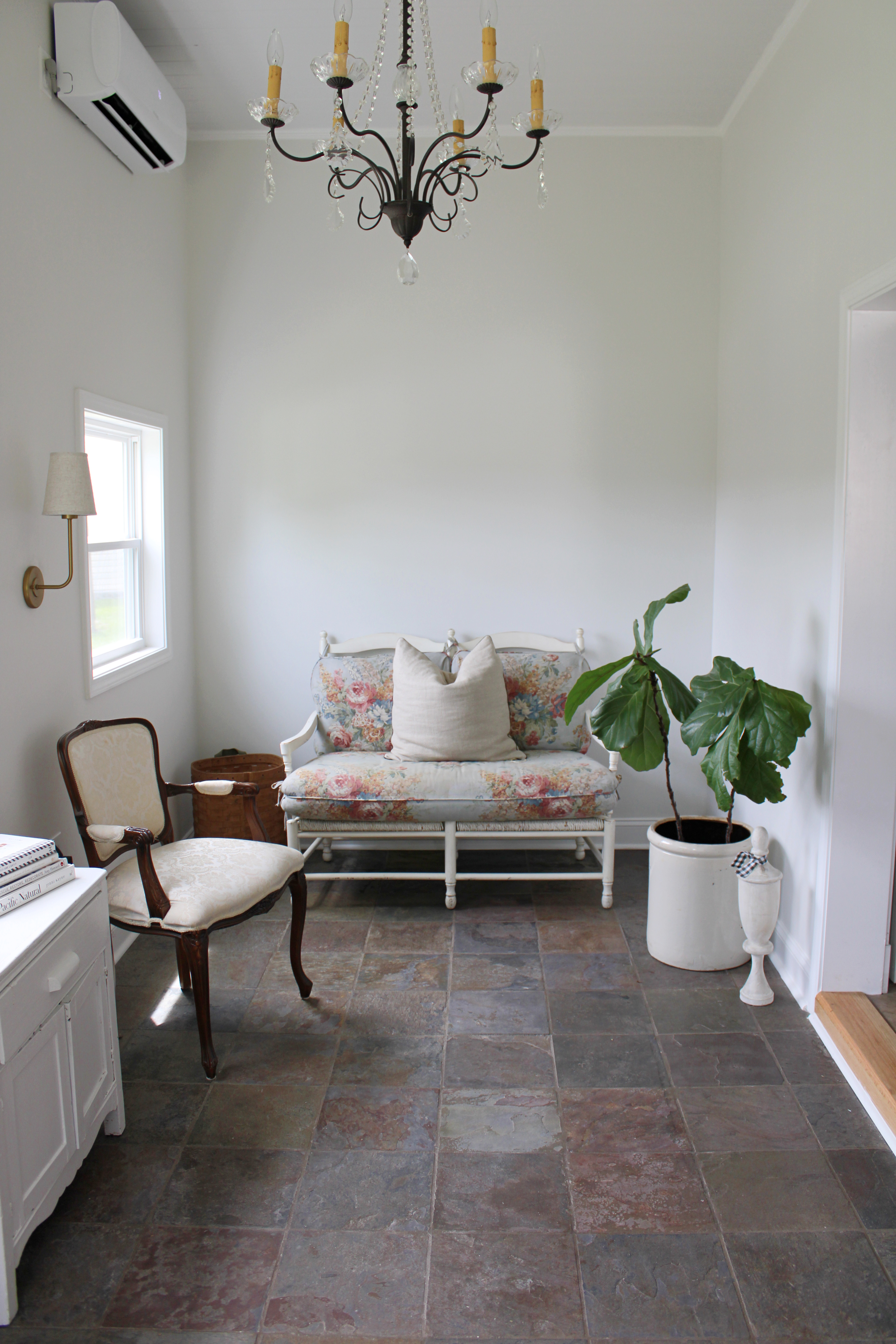 It is important to create a cohesive look when combining new, secondhand and inexpensive pieces.
You can find a mix of both at thrift stores.
Often you can find pieces that are fine as is and other times you will need to redo or reinvent the piece.
The pieces I found were great as they were and no extra work was necessary.
I am always amazed at what people donate, but blessed that they do and all for a good cause.
Secondhand store design
This particular thrift store supports Pender and Duplin County battered womens shelter, so I always feel good about my purchases.
They have the most amazing thrifted style and showcase their pieces beautifully.
I had my mood board room design and took that with me weekly to the store to see if I could find similar items.
Facebook marketplace was also a great resource for second hand pieces for our space.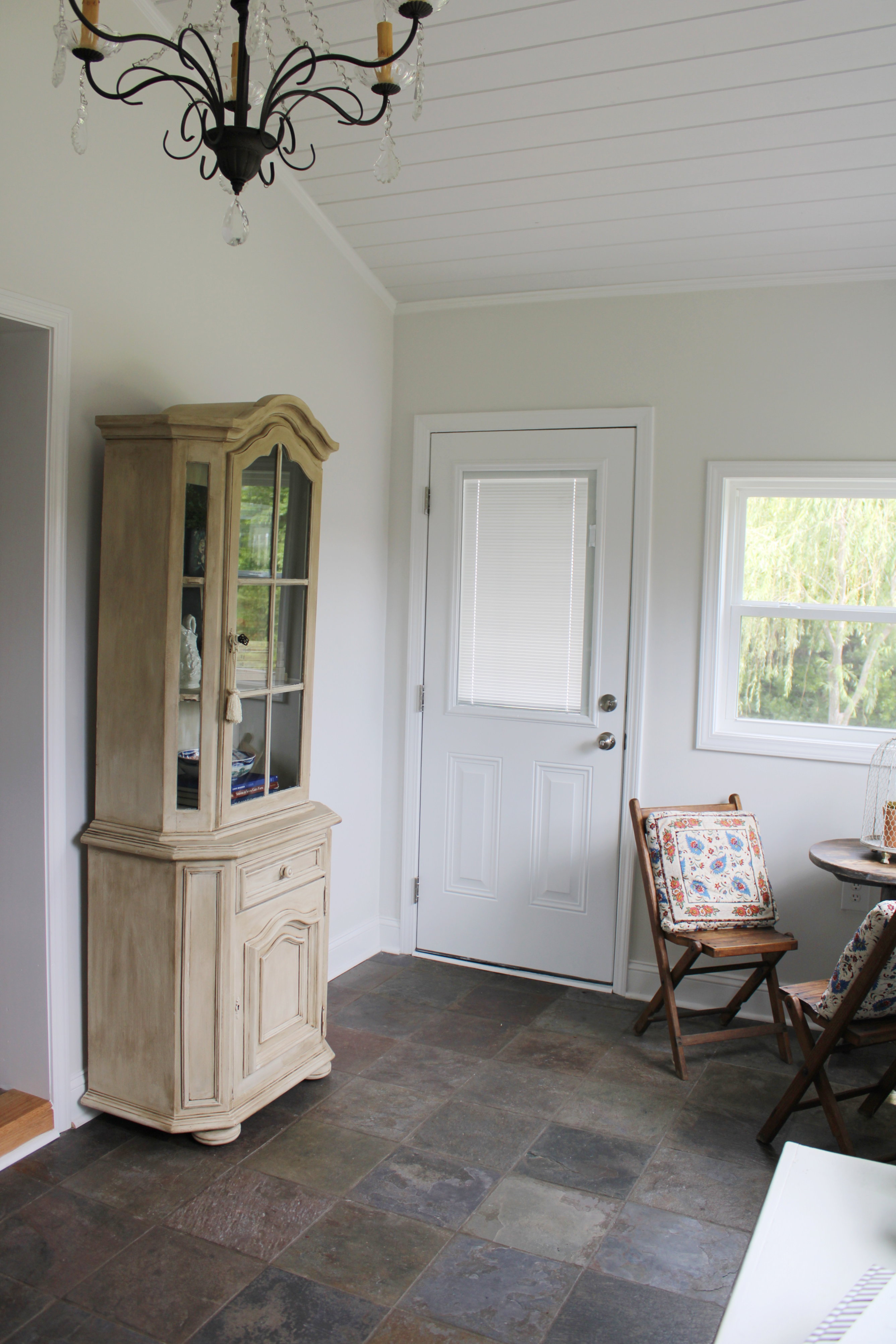 Shopping second hand gave me the opportunity to decorate the new space with beautiful well made pieces that can be passed down.
Budget second hand shopping
This entire new space was decorated for under 350.00 with items from Haven Home and Facebook Marketplace.
The only items that were purchased brand new are the scones from Amazon. You can find them here.
If you are planning on designing a space with second hand items, you need to shop frequently in order to get the best pieces.
Check facebook marketplace twice a day, once in the morning and once in the evening in order to stay up to date on listings.
You have to be willing to search and possibly drive in order to get the pieces for your look.
The chandelier I found on marketplace was over an hour away, but so worth it to me.
Another thing to keep in mind is that your mood board is just an idea to start.
You will most likely not find the exact pieces you have on your board, but can come pretty close or do even better.
Thrifted style
My goal was to create a french cottage inspired style sitting room.
A relaxing space with unique pieces that you can not find everywhere.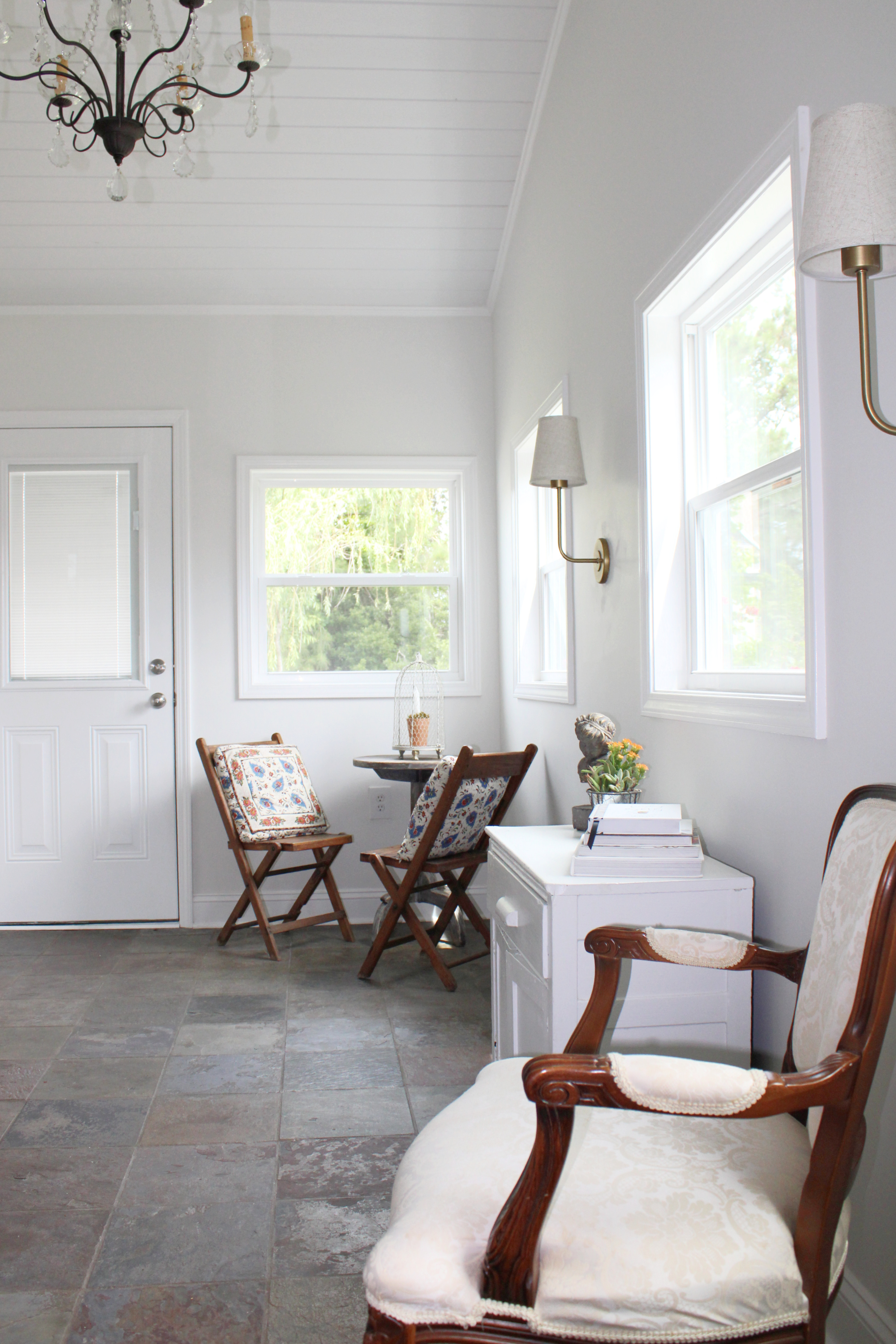 It took me several months to collect the pieces and feel I have accomplished what I set out to do with the space.
Decorating with second hand furniture can be done with patience and persistence.
You too can create a unique, welcoming space on a budget with some creativity.
Here you can see the space completed but not yet decorated if you missed that post.
You can also read why we decided to get rid of our screened porch here.
Till next time
Xoxo
Sonya
Comments
comments