Elements every home needs, regardless of style
Home: Each of us have our own vision of what that means to us and the items we use to create it. Today I am sharing how to create that feeling of home with some elements every home needs regardless of style.
This post may contain affiliate links where I earn a small commission on purchases made at no additional cost to you. This helps me to maintain this blog. You can read the full disclosure on the disclosure page.
Regardless of how we set out to achieve our vision of home, there are a few elements that every home, in every style needs to incorporate.
When you set our to create your home these are some elements that will help to create that cozy, comforting feeling of home.
Texture and pattern
According to the Webster Dictionary, texture is "the feel, appearance, or consistency of a surface or substance."
Texture adds dimension to a room and can be added to a surface, floor, walls or ceiling.
This can be done with pillows, blankets and bedding, even in an all white space.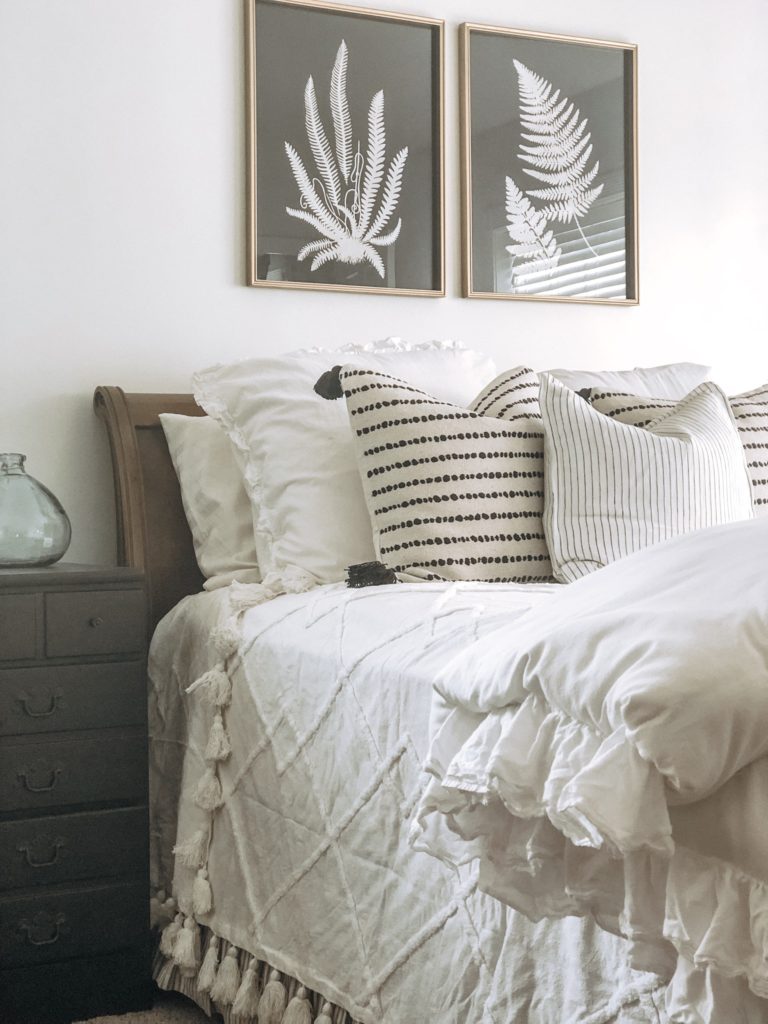 Wallpaper and wall treatments are making a big come back these days and now come in the form of peel and stick wallpaper.
The possibilities of adding dimension to your walls are endless, I have included several that I found recently on Amazon.
Adding texture and pattern on your floors is so easy to do by adding a rug with interesting pattern or pile.
Layering rugs is another great way to add in the textural element.
Using texture and patterns in your space adds dimension while appealing to the senses.
Art is another way to add pattern to your walls in a more non-committal manner.
Adding personality
Adding personality through art is another way to create pattern, texture and dimension in a space.
The Oxford American Dictionary defines Art as "the expression or application of human creative skill and imagination, typically in visual form."
Using your personality to show your creative side in your decor, while making it fun.
Art is such a personal thing and this is where you get to be super creative in how you add it into your home.
Depending on your personal style, this is where you can really create an element of style all your own.
There are some great resources for Art, such as Etsy for some reasonably priced original art, BFFprintshop and free prints online.
When adding personality you can use items that are unique to you.
Like items you purchased on your travels, things you made or family heirlooms.
Another way to add personality into your home is through your furniture choices and the colors you add.
If your preference is to add pops of color or have your home be all white, that is your personal style and you should go with it regardless of trends.
Make your home work for you and your personality, be creative in how you use each room.
Just because the plans say a space is a bedroom does not mean it has to be used for that purpose.
Use the spaces in your home how you see fit.
Adding in memorabilia from your adventures or special events in your life.
Often times you can add in items from nature gathered during special trips and such.
Details with natural elements
Adding in natural elements is the perfect way to create personality, texture and interest.
We love collecting seaglass, heart shaped rocks and wood from walks on the beach.
There are so many ways to add a natural element to your home.
natural sunlight
marble
wood
house plants
leather
florals
stone
These are just some of the items you can incorporate into your home to get that natural element.
Using these type of items in your decor serves as a reminder of the outdoors or things in nature that can aide in setting a relaxed tone.
Aside from natural elements, these items can also create contrast.
Creating contrast with details
Contrast in your home is an important style element.
It creates visual weight and draws the eye in.
If you do not have contrast of some type in your home, it just feels flat.
When you add in the textures and patterns of your art along with your natural elements of wood and combine them with metals you have created contrast in your home.
This contrast create a sense of cozy and interest in your home.
Even if your entire home is painted in white you can create contrast with these important elements regardless of. your style.
You can look back at this post about decorating with white for some help with that.
Creating home
Using your personal style ideas and vision is what makes your home unique to you and your personality.
It is not about trends, but more about how you choose to add these specific elements.
Each of these elements help to create a cozy, livable and meaningful home in which to live.
I have said it many times, our homes should be a reflection of those that live in it and be a representation of meaningful moments in our lives.
These are a few elements every home needs regardless of your style in order to live out your vision of home.
Till next time.
Xoxo
Sonya
Comments
comments