How to create the feeling of home in an apartment
Are you living in an apartment or rental home and wondering how to make it feel like home? Today I am sharing how to create the feeling of home in an apartment or no matter where you live.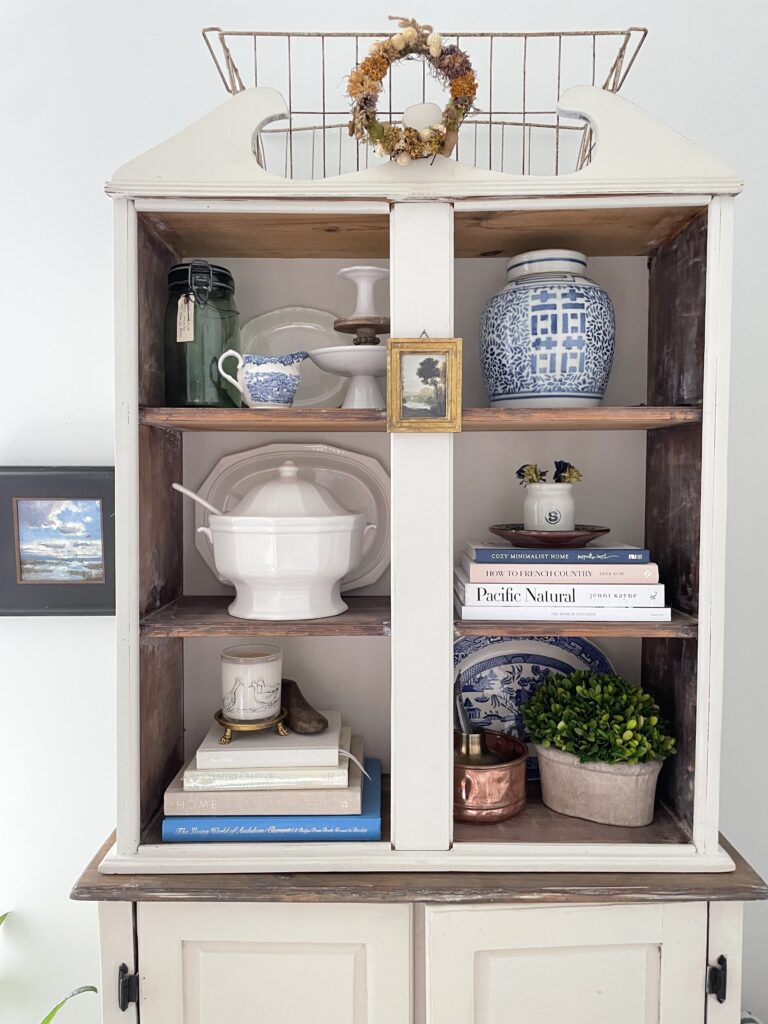 Maybe you have always been a renter or maybe your living situation has changed and you are a new renter, whatever the case it is important to make your residence feel like home.
There are some simple, budget friendly rental decorating ideas to create a welcoming home.
What is in this article
Ways to add color to walls
How to create visual interest
Budget friendly decor ideas
How to use thrifted treasures
Adding personality to an apartment
Recently I moved from my home of 26 years to a three bedroom apartment.
It had been over 35 years since I had lived in an apartment and I really wanted to be sure it had that welcome home feeling for myself and my children.
As you can imagine I am on a very tight budget and wanted to use things I brought from my home and use it in new ways.
Note that all apartment complexes are different and what you are able to add is also going to be somewhat different so be sure to verify with your landlord prior to making any changes.
Ways to add color
I like to start with the basics.
Most apartments have basic white walls that feel cold.
Often renters are not allowed to paint the walls, so what can you do?
The easiest way is to use peel and stick wallpaper if your apartment complex allows that.
Make sure you use a reputable company that is sure not to damage the walls in any way and be sure to clear it through your particular complex.
If your complex does not allow peel and stick wallpaper there are a few other ways to add color.
You can use a large piece of fabric to create and accent wall by stapling or tacking it to the wall.
Another great option is to use colorful art or a gallery wall.
If it is not in your budget to purchase art, use wrapped canvas to create your own color block wall art.
Add in a colorful rug in the main living area of your apartment to bring in some color.
Art is not only a great way to bring in color but a great way to create visual interest.
Adding visual interest
Adding visual interest to a space is one of my favorite ways to create the feeling of home.
There are so many ways to add visual interest to your white apartment walls.
I like to add something a bit unexpected to the walls that not only creates visual interest but adds texture to plain white walls.
Something unexpected would be adding pieces of architectural salvage over door frames and windows.
Doing this creates character, visual interest and texture.
Find pieces that are normally used in one manner and repurpose them for something else.
Adding battery operated art lighting or sconces is a great way to add in warmth to an otherwise sterile feeling space.
This is how you create interest and warmth in your rental home.
Creating the feeling of home in an apartment can be done on a budget, no need to spend a lot of money especially if this is a temporary living arrangement.
Decorating an apartment on a budget
There are some great ways to decorate your apartment to give it that feeling of home without spending tons of money.
One mistake many renters make is using cheap, inexpensive or poorly made items to decorate their space.
Decorating in that way does not help with creating the feeling of home.
What you can do is a mix of old and new items to help create a space that feels like you.
A great way to add some additional lighting on a budget is battery operated sconces.
I purchased some battery operated ones but have not installed them yet.

There are some great ones on the market that will create a home like feel in an apartment.
Most apartments only have over head lighting and adding sconces is a great way to add an unexpected element.
Spend time searching facebook marketplace for quality made furniture at lesser cost than purchasing new.
Yard sales is a great way to find great pieces that would fit into your style.
Use marketplace to find furniture pieces that you may need.
Always have your specific measurements as you can not return marketplace items.
Another great way to create the feeling of home on a budget is by thrift shopping.
Using thrifted treasures
As you know I am an avid thrifter and love that you can find wonderful things for your home.
When thrifting there are some items to always looks for.
Loof for original art, mirrors and unusual accessory items to bring in your particular style.
More on thrifting can be found here.
Regardless of your style you will be sure to find some amazing things for your rental that can add character and interest.
When thrifting I look for items that can be used in a way other than originally intended.
For example the outdoor table that I used as my indoor kitchen table.
Another example is in the bathroom where I used small dishes and bowls to hold rings and hair accessories.
This help create a look all your own and makes the everyday items pretty.
Thrifted plates are a great thing to hang on the wall instead of art if you can not afford art or can not find exactly what you are looking for.
I have found some amazing things out thrifting, things that I truly love having in my home that help to create that welcoming feeling we all desire.
Furniture is another great idea for decorating your rental on a budget and to create the feeling of home.
Read here for more ideas on decorating with second hand furniture.
Using thrifted pieces in your home is good for the budget and it helps to create that collected look and give a space personality.
Adding personality to an apartment
There are so many ways to add personality and character to your home that I have written on that subject before, you can read here.
Adding personality to your rental may be easier than you think.
One thing you can do is to add a gallery wall of art, photos, plates or decorative objects.
The key is to think outside the box when doing this in a rental.
Using decorative mirrors, unusual lamps and pegs to hang things on the walls.
Another great way to add character as well as warmth to a rental space is to hang curtains.
Apartment rentals typically come with blinds and that can appear a little cold, adding curtains will help with creating the feeling of home.
Using colorful new or vintage rugs in your space is a great way to add personality and character.
There are so many wonderful rugs out there that can bring in your individual style.
Bringing in pieces that are unique to you, your experiences and travels are great ways to add character that no one else can have.
Remember the little details that bring in your taste is what helps to create the feeling of home in a rental.
This post contains affiliate links at no extra cost to you, be sure to read the disclosure statement on the disclosure page.
Till next time
Xoxo
Sonya
Comments
comments