It has become all the rage to fill our homes with vintage items and is something I really love to do to create a unique home. But there are some things that I always look for. Today I am sharing 5 things to look for when shopping vintage.
Creating a beautiful home just happens to be a passion of mine and something I enjoy sharing with you.
If you have been around here for any amount of time you know that I love using a combination of vintage, new and budget quality pieces to create a style that is all my own.
Shopping for vintage items is so much fun and you never know what you may find out there.
Here is a post I did on reasons for shopping vintage.
Before you begin shopping for vintage I wanted to share the 5 items to look for when shopping vintage for your home.
These are the staples that I always look for when out in vintage stores or thrifting.
I typically find the best prices at local thrift stores.
Another post I did as a vintage shopping guide on ways to shop for vintage.
First up is one of my favorite vintage items, furniture.
Wood Furniture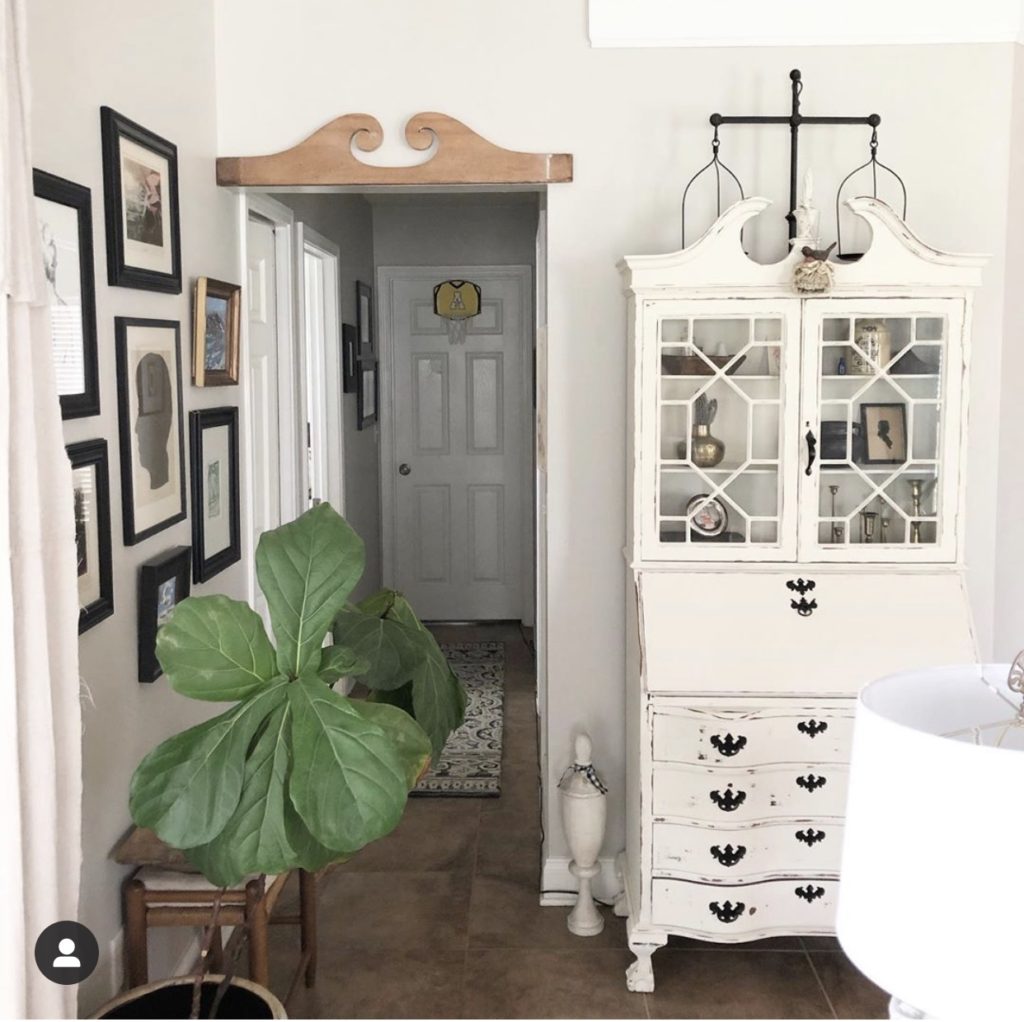 The furniture of today is often not made of real wood and is generally put together with glue.
Now all vintage furniture is not quality so you really need to look thoroughly.
When looking at vintage furniture pieces look for specific details.
Details like dovetailed corners, carving and real wood.
Often a manufacturer sticker will be on the back of the piece that you can google to find out more about it.
I have purchased 7 vintage pieces of furniture in my home from thrift or local furniture consignment stores.
You can read here how to safely use vintage items in your home.
Each piece is solid wood, unique and generally not mass produced like today;s furniture.
Solid wood vintage pieces can be sanded and restained or painted.
This makes it easy to look past any surface issues that are easily fixed.
It is best practice to really look the piece over and be sure there is not any structural damage.
Structural damage could be something that is not repairable or be beyond your skill level and cost more that a piece is worth.
Furniture is the largest item to shop vintage for but there are lots of smalls to shop for as well.
Shopping vintage frames and art
Shopping for vintage frames and art are two of my favorites.
It so much fun and you never know what you will find.
Frames can be expensive and shopping vintage is a great alternative to purchasing new.
You most likely will find wood and carved frames shopping vintage.
Like frames, art can be very expensive and shopping vintage is a great way to get some amazing original pieces.
Typically I hunt for art pieces at thrift stores and the Habitat for Humanity store.
My local stores tend to sell art for 10.00 or less and just frames for even less than that.
I personally have found Habitat for Humanity to be a great place to find great original art.
When looking for art look for items that have no tears or holes.
If you find a great frame but do not love the art, look past the art and purchase just for the frame.
The frames can always be painted to change the look to match your particular style.
Another fun item to shop vintage are dishes and ironstone.
Vintage dishes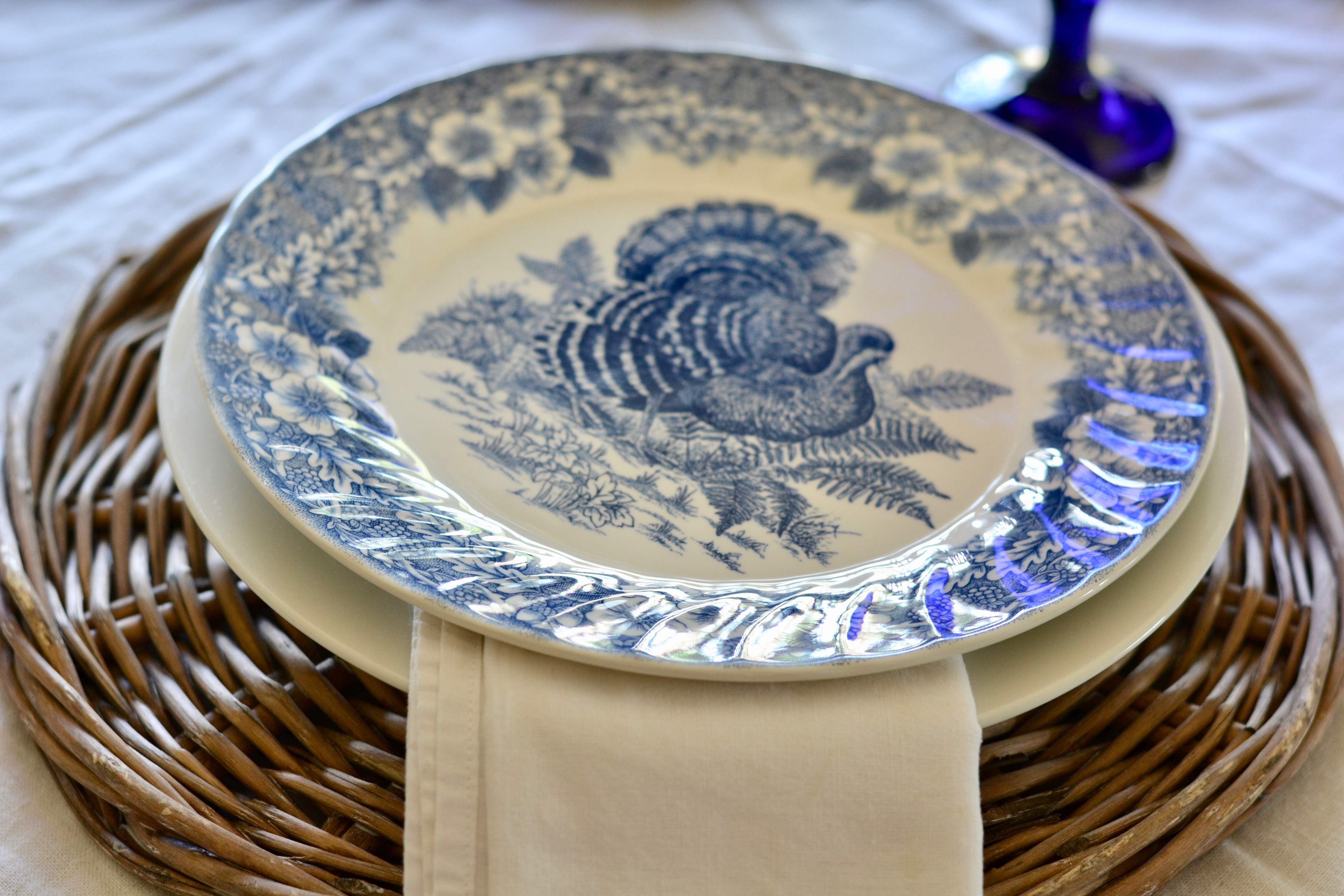 Shopping for vintage dishes and ironstone has become very popular and has made it harder to find well priced items, at least in my area.
It can be done but you will have to really look closely and be patient.
In addition to ironstone, transferware is great to look for.
You will generally find blue, red and brown transferware.
Be aware that when shopping for ironstone, transferware and other vintage dishes that the crazing though beautiful could be a problem.
This could be a problem if you plan on eating on those dishes.
If you are purchasing dishes to eat on any crazing, cracks or chips could lead to leaching of lead and should not be used for eating.
Of course if you are simply purchasing for display then it is not important.
There are so many beautiful vintage dishes out there you have your choice of style and patterns.
When looking for ironstone there are a few things to look for to assure that you are actually purchasing ironstone.
Sometimes on the bottom it will say ironstone or stoneware, but many pieces do not.
True ironstone is heavier and thicker than any other pieces.
The glaze has a certain sheen to it and you will begin to notice it when you see it.
Always look on the bottom for a stamp of what you are buying.
Though some ironstone have no markings at all, that is when you go with the feel of the piece.
As for transferware, there is usually a hallmark on the bottom stating the maker and the pattern of your particular dishes.
I happen to use vintage blue transferware from England as my everyday dishes.
Another one of my favorite items is something I use with my vintage dishes just about every day, linens.
Shopping for vintage linens
I love finding vintage linens at the local thrift stores.
When looking try finding pieces with minimal staining.
If you find a piece that you really love and it has a stain be creative and think of something else you can do with the fabric.
When you do purchase vintage linens, be sure to also check for any smells as they often times will not come out.
These linens will often times need careful cleaning depending on what they are and their age.
If there is still a care tag attached that helps, but usually those are gone.
I did a post on caring for vintage linens, click here.
Using vintage linens is another great way to bring some uniqueness into your home and style.
With these 5 things to shop vintage for your home as your shopping guide, you will be well on your way to creating a cozy, unique home for you and your family.
Till next time
Xoxo
Sonya
Comments
comments