Taking a thrift store lamp from frumpy to fabulous
You know I love a good budget friendly moke-over , but this one takes the cake.Wait until you see this frumpy to fabulous makeover.
Welcome, I am so glad you stopped by. I am so excited about this quick little diy, taking a thrift store lamp from frumpy to fabulous.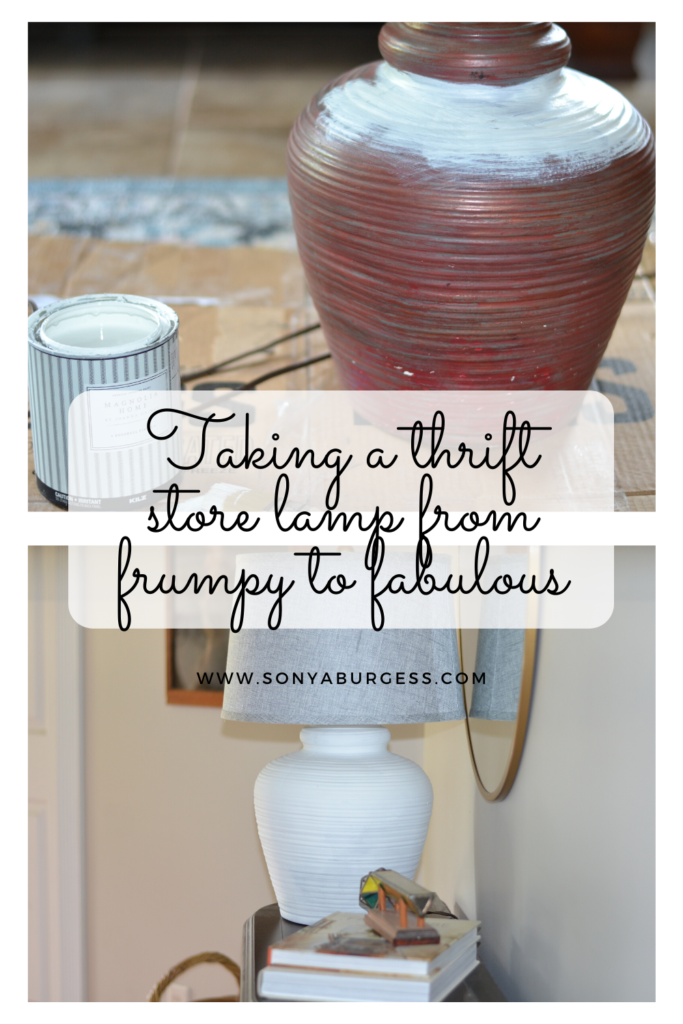 You know I love a good budget friendly makeover and this one is my favorite by far.
I have expensive taste but little budget to support that, especially now that I have been out of work so long.
When the Habitat store opened back up in the next town over I was itching to go.
I was able to make it one day when no one else was there and they had a ton of lamps.
So of course I had to check them out even though I was not in the market for a new lamp.
What was I looking for
The lamp section is one of my favorites because you never know what you will find.
I always look for ones with great shape, lines and if it has been tested.
Though I have bought a non working lamp there before and redid it, you can see that here.
Remembering to always look past the ugly of what is there and look to what it could be when given a makeover.
With that in mind, I strolled through the lamps, and wait to you see what I found.
Frumpy thrift store lamp
I found a frumpy, dark lamp base with the perfect shape.
When I saw this lamp it was the shape that i fell in love with and knew that I could take it from frumpy to fabulous.
It had great weight and was a well made lamp.
This particular shape lamp base reminded me of the Faris Ceramic lamp at Potterybarn, see that lamp here for reference.
The lamp that I found at the Habitat store was considerably cheaper at just $15.00.
In the end I got the lamp base for just $2.00 due to it not working when the clerk plugged it up at the store.
Taking the lamp from frumpy to fabulous
When I brought the lamp home and changed out the bulb and plugged it up, it actually worked.
This was the easiest and prettiest little lamp makeover yet.
All it took was one coat of primer and three coats of paint.
After the primer dried I used one coat of the Rustoleum, White Linen chalk paint and two coats of the Magnolia regular paint in Shiplap.
Once the paint was dry I went to Lowes and purchased a gray linen lamp shade for a pop of neutral color.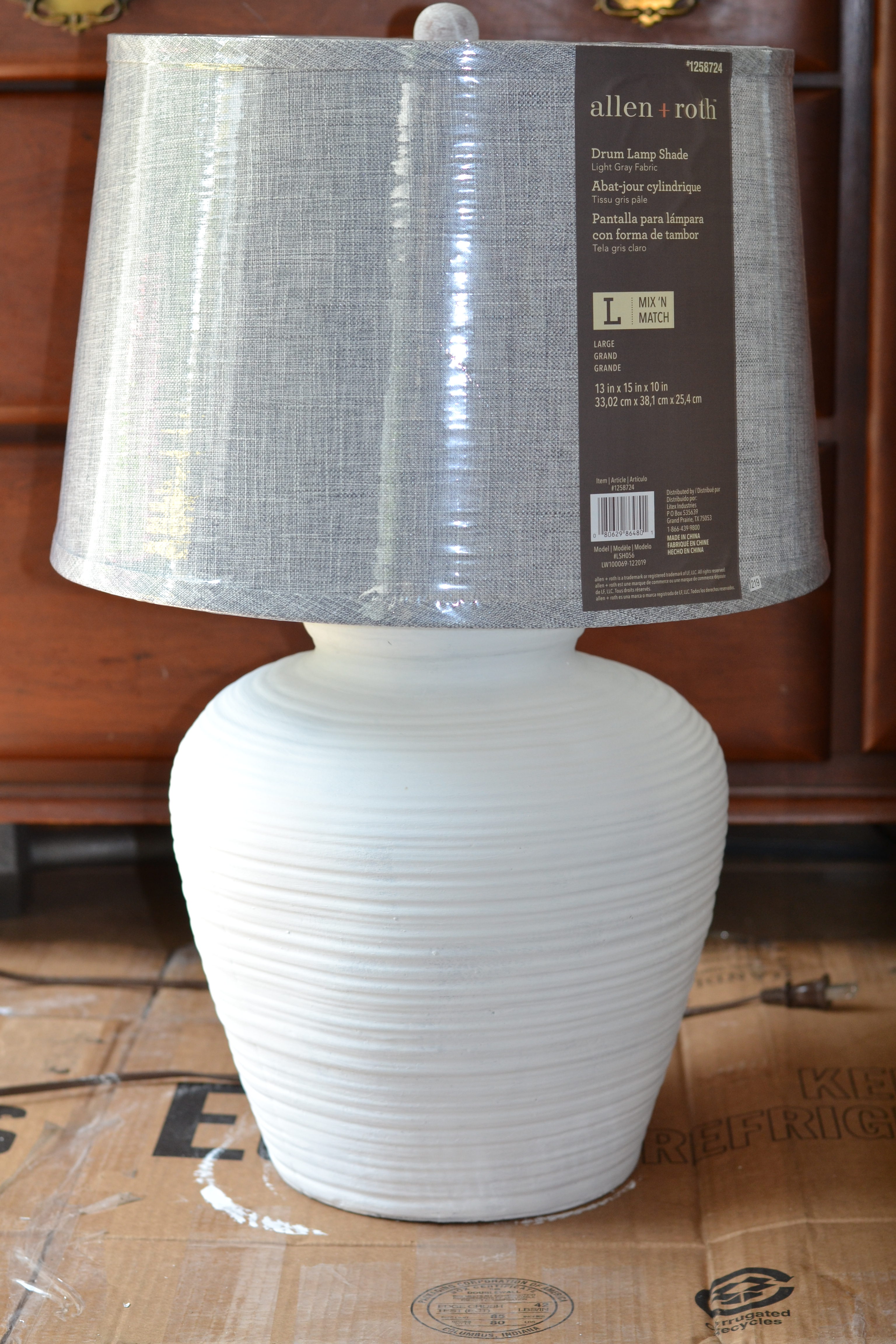 Fabulous thrifted lamp
This lamp base makeover turned out so good and for only $17.00.
Minimal cost for turning this thrifted lamp from frumpy to fabulous in a short amount of time.
Goes to show you can make something fabulous out of something that may be a little frumpy at first.
Have you done a frumpy to fabulous makeover lately? I would love it if you would share your makeover.
Till next time
Xoxo
Sonya
Comments
comments