ORC Week 3: Kitchen tile demolition
It is week three of the One Room Challenge. We we are doing kitchen tile demolition this week, should be fun. Let's see how much destruction we cause.
Welcome back!
One Room Challenge week three is here.
This is where the fun begins, demolition of the kitchen tile.
If you were not here last week to see our design plan, you can go here to catch up.
We are tearing out tile we put in about 16 years ago, you can see here it had s bit of a pink hue to it after all these years.
Tile demolition plan
Our plan is to remove the existing tile while causing as little damage as possible to the wall behind it.
When we installed this tile 16 or so years ago we put it directly onto the sheet rock so this will not be an easy task.
We will see how this kitchen tile demolition goes.
Kitchen tile removal process
Before starting the demolition we first began by checking to see if any of the tile were loose.
Unfortunately, we were not able to find any loose tiles.
That was good and bad news.
Good news, because that meant we did a fantastic job of putting that tile in all those years ago.
Bad news, because it most likely meant that we would damage the wall during the demolition of the kitchen tile.
We wanted to create some space behind the the tile and the wall using a hammer and a scraper to make it easier to pull out each tile.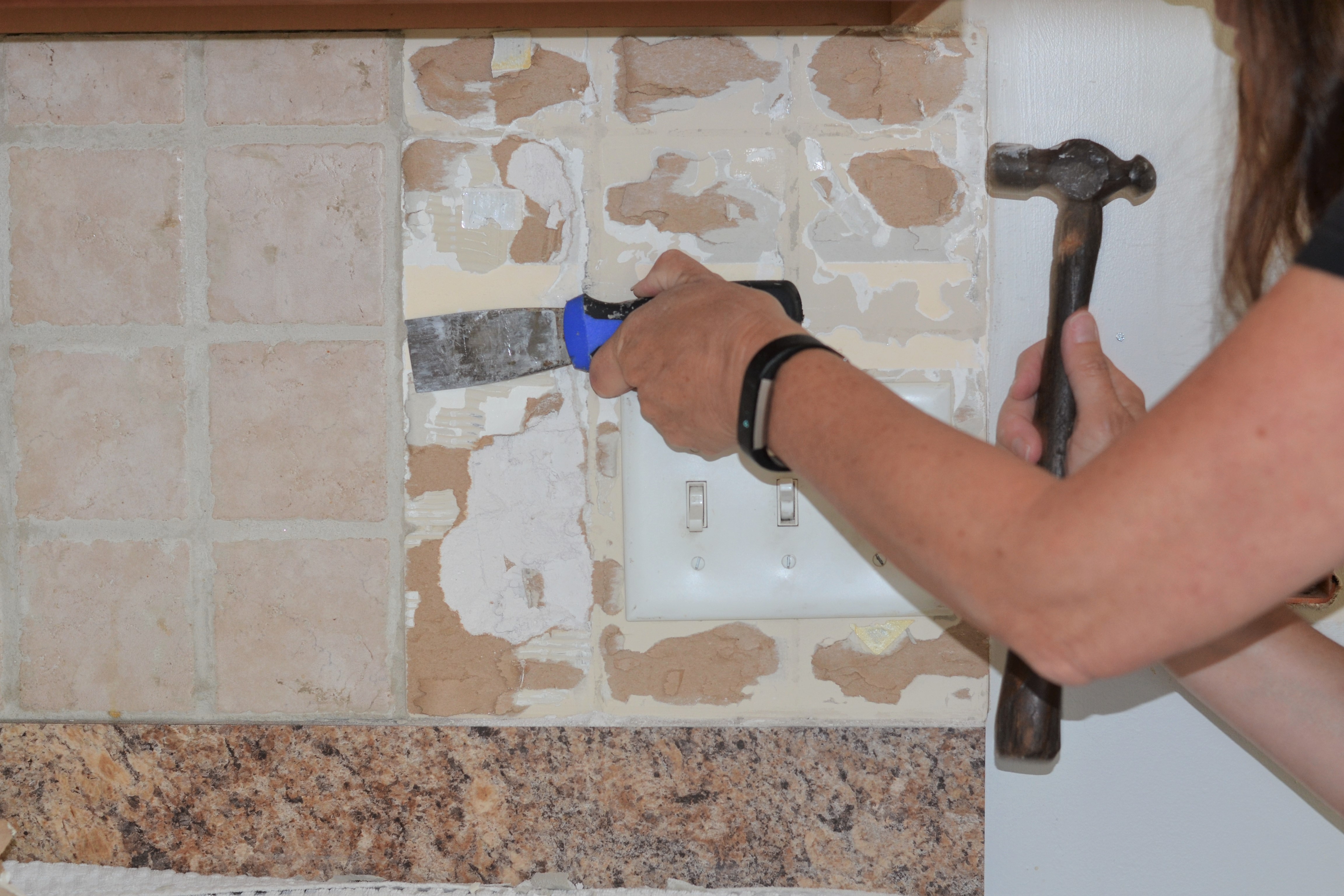 As you can see in the photo removing the tile this way tore the sheet rock a bit, luckily not as bad as originally thought.
This was a long and arduous process.
Not all the tile wanted to break loose so we resorted to using the hammer to bust up the tiles we were unable to loosen.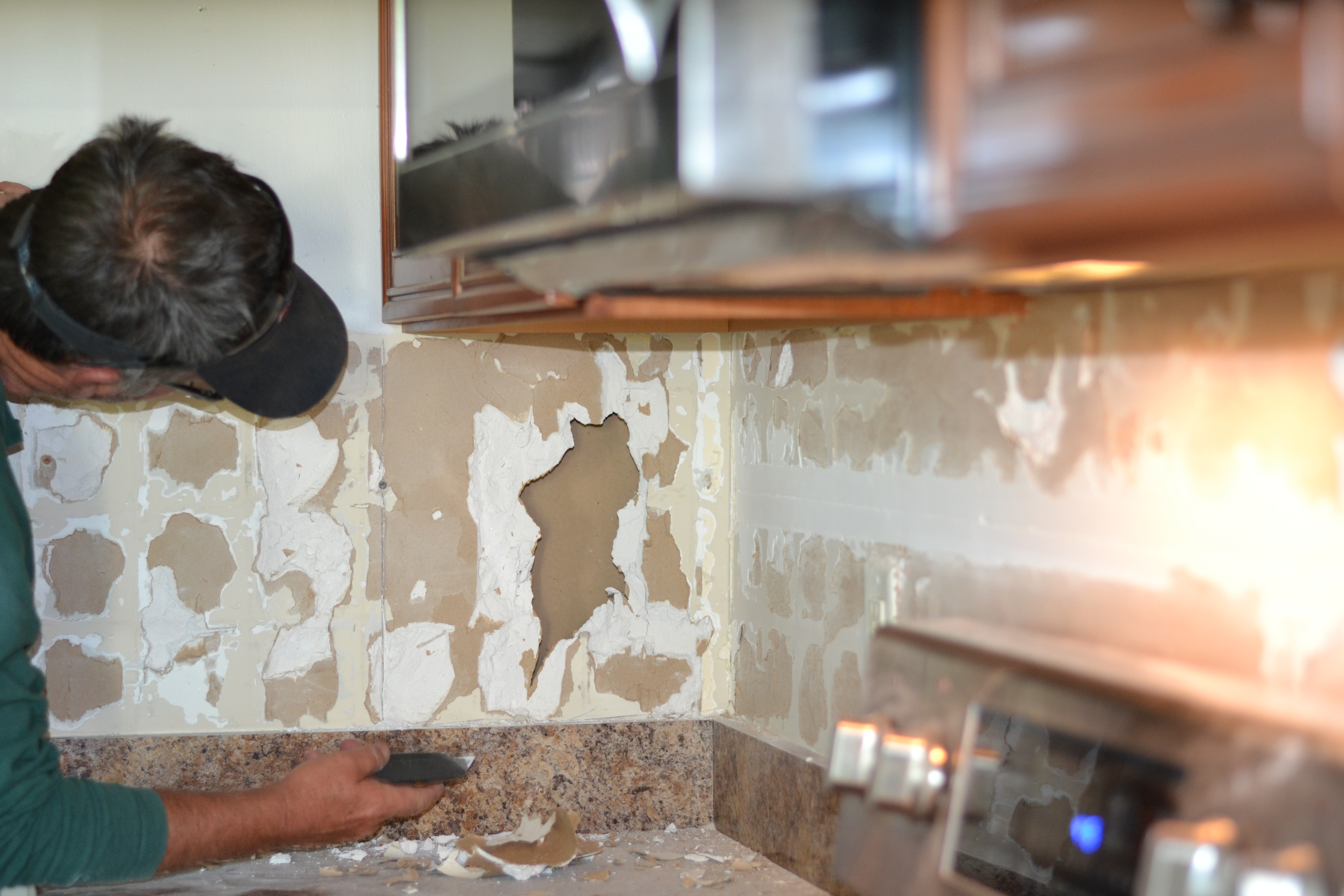 It took two days to get all the tile removed with my husband, my daughter and myself taking turns working on it.
Our arms felt like they were going to fall off after all the hammering and pulling.
Result of tile destruction
Once we removed all the tile we had two really bad holes (see photo above) the rest of the sheet rock was not too bad.
There will be some repair work that has to be done in order to prepare the wall for the shiplap.
Now to clean up all this mess and get this kitchen back together so we can cook a meal.
Be sure to come back next week to see what is next for our kitchen refresh.
Make sure you go check out the progress of the One Room Challenge designers and other guest participants here.
Till next time
Xoxo
Sonya
Comments
comments