Welcome to the first Simple Saturdays
I am so excited you are here and want to welcome you to the first Simple Saturdays weekly post.
As you know I love to keep life and home as simple as possible and sharing those ideas with you is something I truly enjoy.
Out of that love came the idea for Simple Saturdays.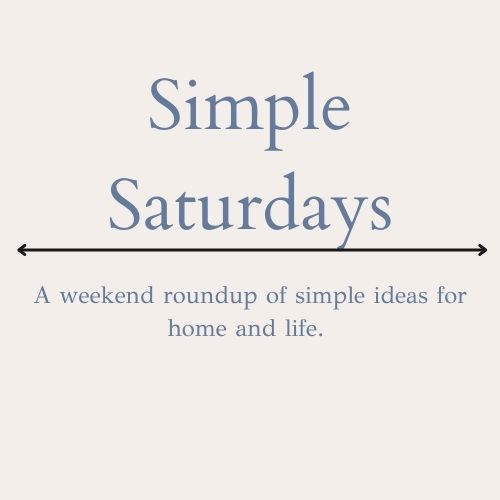 What is Simple Saturdays?
Simple Saturdays is a weekly post where I share easy ideas for all things home.
Ideas and tips for styling your home, crafts, and easy recipes to serve your family and friends.
I will also be featuring one blogger per week that will be sharing one of their simple ideas.
My goal is to help you create the home you have always dreamed of right where you are in a simple and budget friendly manner.
From the blog
Are you an seasoned canner or just beginning?
When I think of canning it takes me back to summer at my Grandma Pearls house where she was always canning something to have during the cold winters in West Virginia.
Time seemed to stand still as I watched her do it with such pleasure.
It made me want to learn how to can for myself and my family and helps me to relive those summer days with her.
It is only fitting that the first thing from the kitchen that I want to share is a simple canning recipe.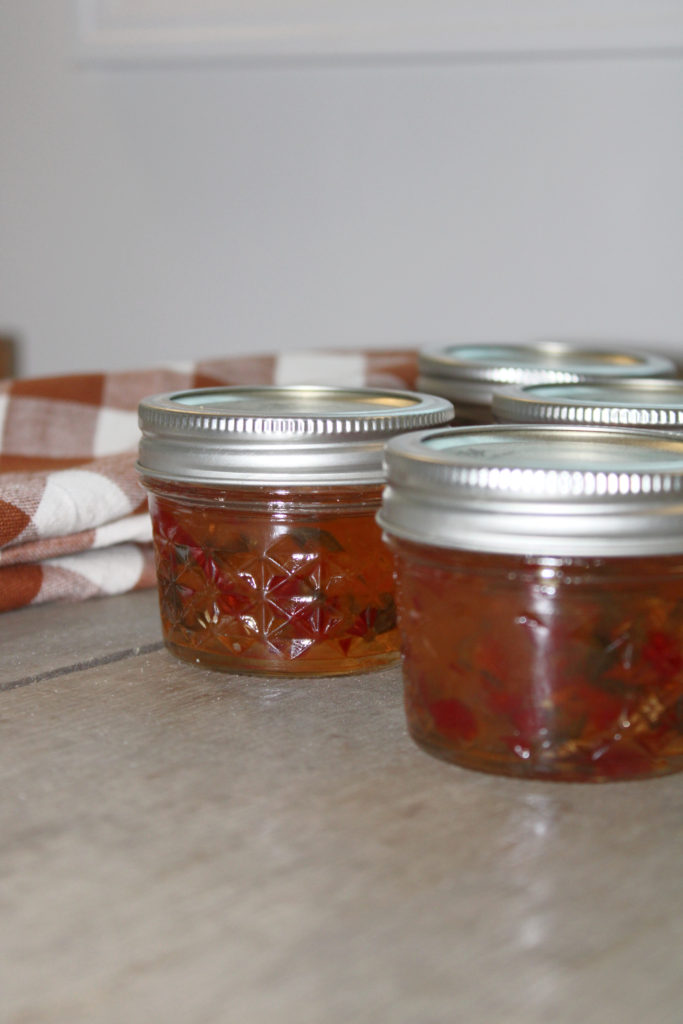 Pepper jelly is the first thing I ever canned using traditional canning methods and it was quite simple.
Simple recipes are the perfect way to keep things easy and efficient in the kitchen.
Speaking of recipes, my sweet friend Lynne of My Family Thyme is my first feature here on Simple Saturdays.
First simple Saturdays feature
Every week on simple Saturdays I will be featuring another blogger and their simple ideas for the home.
This week is Lynne from My Family Thyme blog.
Lynne is a fellow teacher and close friend who I am honored to feature here this week.
If you are not already following Lynne, head over and read her blog, you will be so inspired.
She has such a beautiful home and shares wonderful crafts and recipe ideas.
Today she is sharing a delicious and simple recipe that you just have to try.
Simple kitchen helpers
Working in the kitchen this weekend I found a few items that make cleaning after all the canning and baking a little easier if you have one large sink.
In my current kitchen I have one large stainless steel sink on the island and no convenient or simple way to wash and dry dishes so I searched for a product that would simplify the process.
These two products are a great solution.

I hope that this first roundup on simple Saturdays was helpful and if so, I would be so appreciative if you would like and share this post.
Till next weekend
Sonya
Comments
comments