The secret behind the best night's sleep
It is the time of year when everyone begins to think about adding cozy to their spaces, especially the main bedroom. Though this is the case, I believe that we should have a cozy, comfortable bedroom environment that sets us up for a great night's sleep, year around. There are several things that can be done to ensure a great nigh'ts sleep but I wanted to share just one. That is why I am sharing the secret behind the best night's sleep.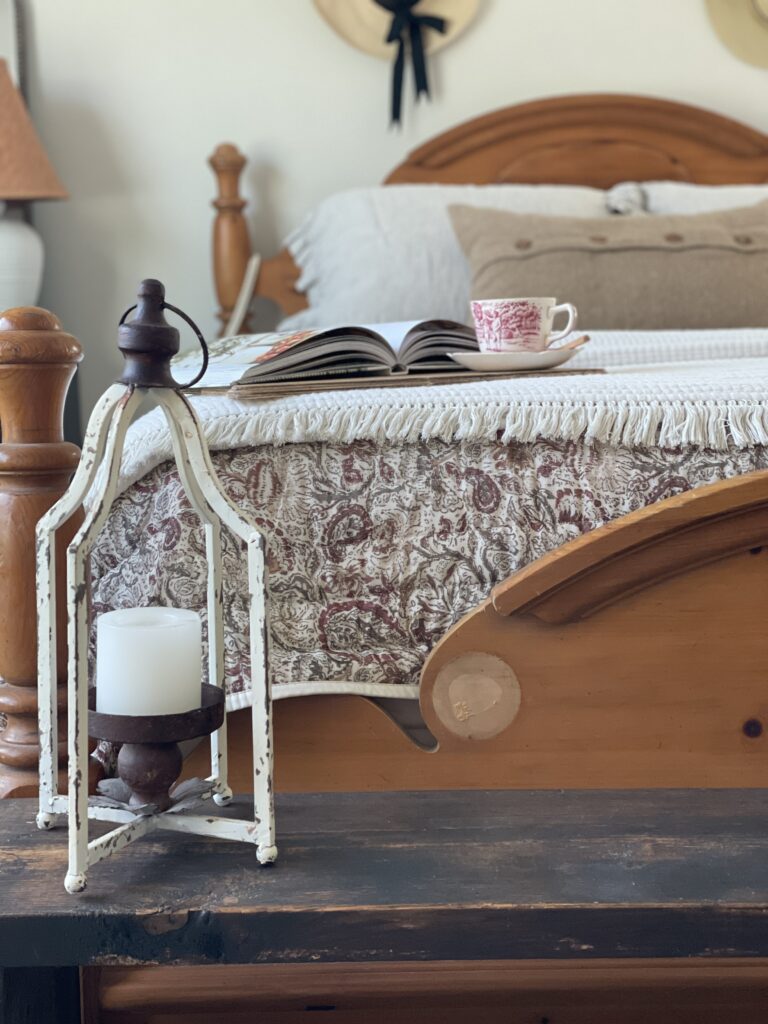 When you think of ways to add cozy and comfort to your bed , do you think of sheets? You may not think that at first, but sheets play a big part in the feel of comfort, and may be more important than one would think. Here are some reasons why sheets should be first on the list when creating a cozy and comfortable bed.
Why are sheets important
they help with hygiene and well-being
shields your mattress from sweat, dust and grime
add decoration and comfort to your bedding
keep you cool at night by wicking away sweat
are crucial to maintain body temperature.
fights the growth of bacteria
Those mentioned are some great reasons to consider your sheets when creating a cozy space and a good night's sleep. There are also things that happen if you do not use sheets (hopefully that is no one here, but just in case).
The result of not using sheets
dust mites
skin bruising
not good for your hair
reduces the lifetime of your mattress
inceased hot flashes
All valid reasons for why sheets are very important. But as important as using sheets on your bed is the type of sheets you use on your bed, and here is the secret.
The secret behind the best night's sleep
When you are creating the cozy comfy feel in your bedroom the place to start is your bedding, specifically sheets. Having the right sheets for your personal body temperature is crucial in creating the best night's sleep.
Are you looking for sheets that keep you cool at night regardless of the time of year? If you are anything like me, you want sheets that keep you cool while sleeping and look great at the same time.
The secret to the best night's sleep is a set of cooling sheets. Sheets that feel silky and cool to the touch, even in the colder months will help to create a great night's sleep. Studies show that the best temperature to sleep is cooler rather than warmer. You can fall into deeper sleep when your body is not trying to regulate your temperature. While sleep deeper helps the release of melatonin which helps you look more youthful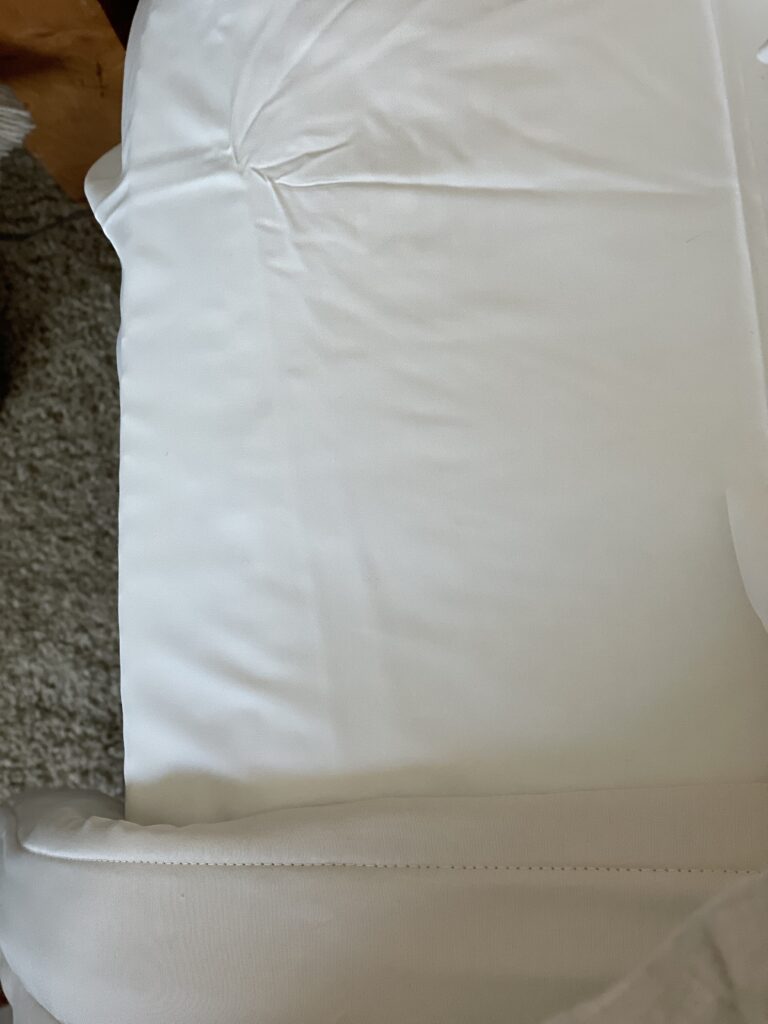 All great reasons to be sure you are cool while sleeping. Choosing the best sheets can be quite difficult as there are many types on the market.
You want to be sure you know what you are looking for in a sheet. It is the beginning of a good night's sleep and I have the perfect ones to share with you.
The sheet facts
Recently I got the Gokotta cooling bamboo sheets. These particular sheets are certified with the Climate Pledge Friendly label. Products with this label are proven to be more sustainable. This reduces their environmental impact. Not only that , but they are OEKO Standard , this guarantees safety, quality, social responsibility and environmental friendliness.
Another great aspect of the manufacturing of these sheets, is the fact that they have earned 30 Buttons in Canopy Green Shirt Program . This program ensures they demonstrate extraordinary commitment to protecting forests and reducing harmful chemicals while improving water stewardship. All of these aspects speak to the overall commitment of this company in creating an amazing product and protecting the environment.
Features of these bamboo sheets
Great facts right? But you may be wondering what makes them so great? I received the white, queen size bamboo cooling sheets a few weeks ago. I have to tell you the color is amazing but it is not a bright white. Rather, it is a warm and creamy white that blends perfectly with your fall and neutral tones.
These sheets have several features that make it easy to make your bed every day. Features like the corner straps that help to keep the sheet in place and a label showing where the head of the sheet is.
I appreciate these features in these sheets but my favorite is the cooling aspect. Since reaching my fifties a few years ago, I have become a very hot sleeper thanks to mother nature. There are millions of women out there just like me, and these sheets are the perfect sheets for the hot sleeper.
They are silky to the touch which creates a very luxurious feel and who doesn't love luxury? Typically luxury sheets come at a very high price, these sheets are reasonably priced sheets making them more accessible to the average person like me.
The unexpected change
Honestly, when I first received these sheets I was not quite sure about the silky feel. Once I slept on them one night I was obsessed. They actually worked in keeping me cool at night. I was obsessed with the unexpected change that changed the feel of my bedroom.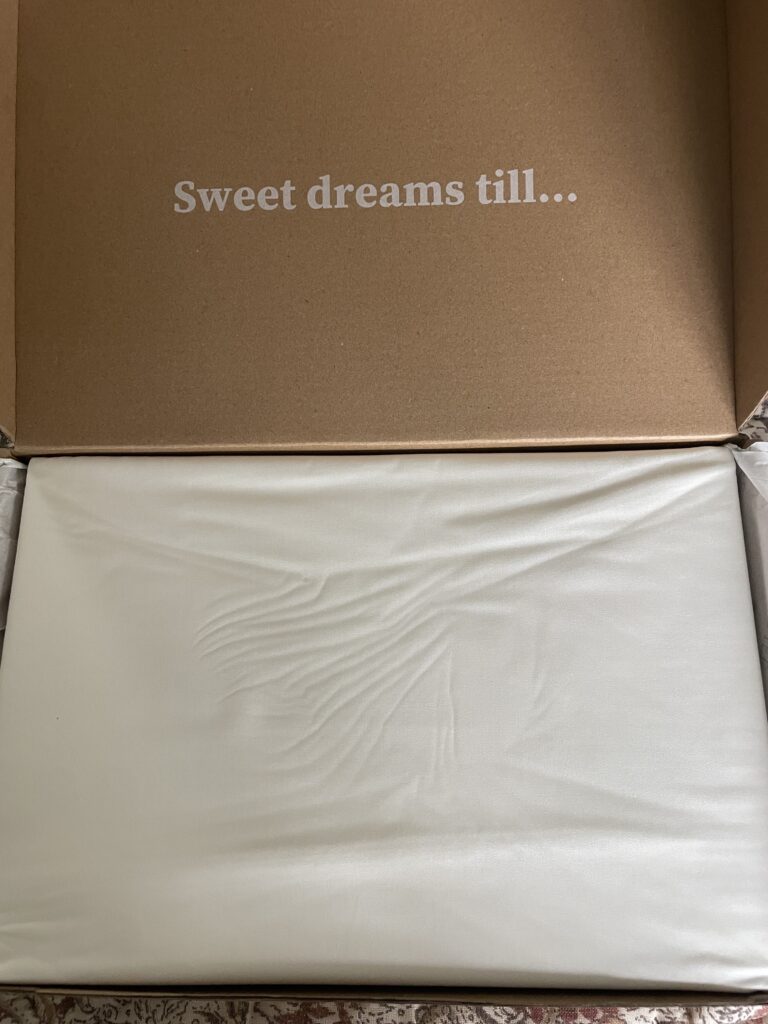 These sheets have helped to create a cozy and comfortable bed that is really hard to get out of in the morning. Staying cool at night has helped me to sleep better and wake up feeling more rested.
I never thought that picking the right sheets would be the secret behind the best night's sleep, but I am totally convinced now.
If you are in the market for a set of cooling sheets, go check these out and let me know what you think. I think your going to be obsessed with them as well.
Looking for more ways to create a good night's sleep, read here.
Maybe you are looking for ways to add fall to your bedroom, this post has you covered.
Till next time
Xoxo
Sonya
Comments
comments