How to make a quick and easy salsa
I don't know about you but when the weather starts to warm up certain foods come to mind and salsa is one of those for me. I love homemade salsa and wanted to share how to make a quick and easy salsa
This post may contain affiliate links at no extra cost to you. You can read the entire disclosure on the disclosure page.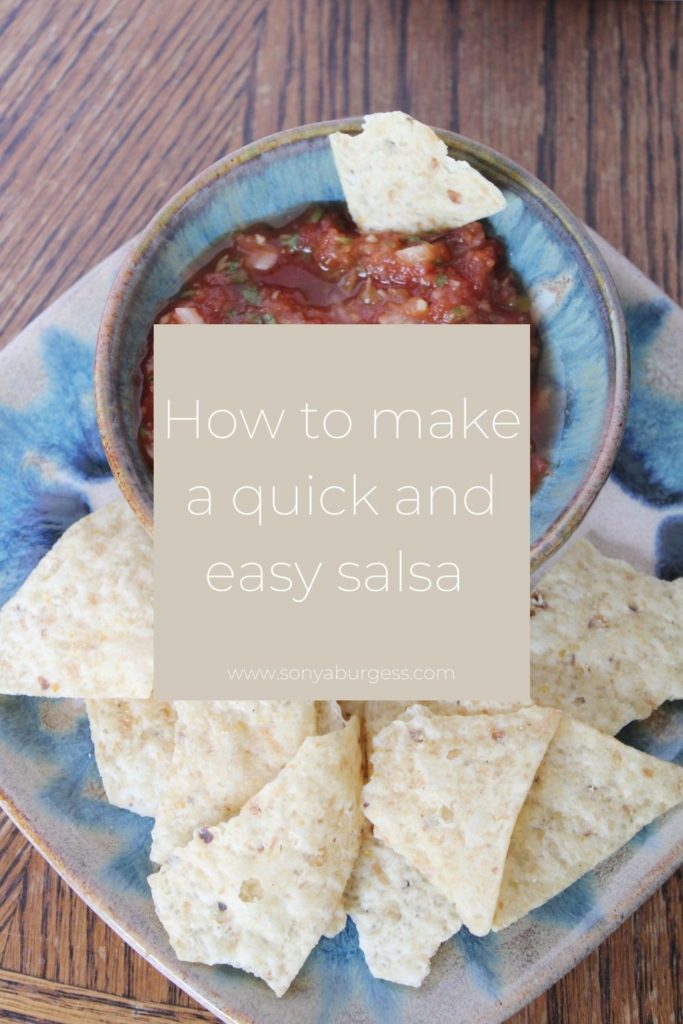 I have never been a fan of store bought salsa or sauce and after years of searching for a great one I finally decided to try my hand at making my own.
Through trial and error, this is what I have landed on and consistently make this for my family.
It is truly quick and easy to make for something with such great flavor.
For this recipe there are no real measurements, but I will try my best to explain how much I use.
Of course there is a lot of personal preferences that go into this recipe so you can tweak it to your pallete.
You may like your salsa super hot or mild and can adjust the jalapenos according to that.
When I make this for get togethers I will make a batch for the kids without the peppers.
Quick and easy salsa
Quick and easy salsa
Quick and easy homemade salsa with canned tomatoes.
Ingredients
3 cans mexican stewed tomatoes
3 tablespoons of sliced jalapenos
half of large white onion
juice of one lime
two tablespoons minced garlic
dash of sea salt
cilantro bunch or desired amount
Instructions
empty one can of mexican stewed tomatoes into food processor
1 tblsp jalapeno slices
1 tblsp minced garlic
dash of sea salt
squeeze lime jiuce from half lime
cilantro to taste (i love it so I add quite a bit)

Repeat these steps three times, emptying out the contents into a large jar for storage. The last time you will not add any more garlic.
Notes
Pulse your food processor to your desired consistency. You can also add in fresh zucchini.
Products used to make salsa
You can shop the products used in preparing this salsa by clicking on the images below.

This quick and easy salsa is perfect for your family or small gatherings this summer.
If you need some summer tabelscape ideas, read here.
The great thing is fresh tomatoes are not needed so you can really make this to enjoy any time of year.
This will keep for up to two weeks in the refrigerator.
Be sure to pin this recipe for later and come back next week when I share another favorite warm weather recipe.
Till next time
Xoxo
Sonya
Comments
comments