How to create an office when you have no space.
Are you in need of an office in your home but have no obvious extra space? I am sharing how to create an office when you have no space in the most unusual spot.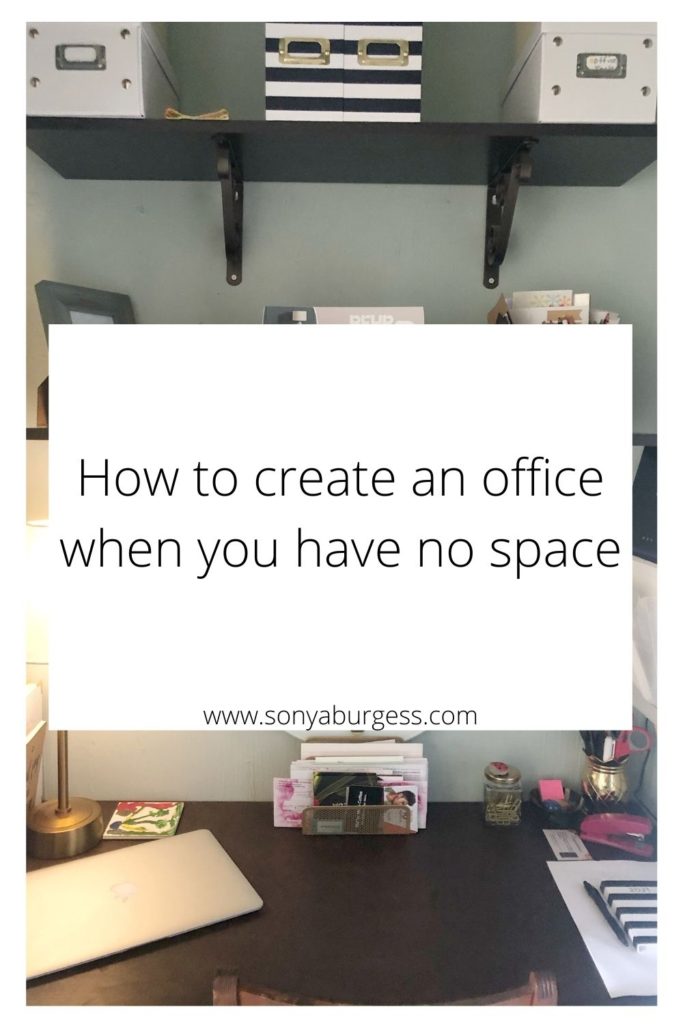 I don't know about you but I love a good challenge and when I realized I needed an office space I had to get creative.
First a little back story here.
When we built our home 18 years ago we thought we had plenty of room.
Our home had three bedrooms and a huge room over our three car garage.
There were four of us in our family and the bonus room upstairs was my office/creative space.
Skip ahead a few years later.
Baby number three was on the way so I had to give the bonus room up.
The bonus room became my daughters room and the boys stayed downstairs.
Problem was, I still needed an office space so I came up with a plan.
Office space
For some reason our home builder put two coat closets in our front entry hallway.
Only one of the closets were being used while the other was going to waste.
I did not need a large office, just enough space to have a desk, some files and my computer.
This was where the idea for a closet office.
The first step in creating the office
First we had to take out the existing wire shelving that was in there.
I have a picture here of what it looked like before, though it is not the actual closet because we did this several years ago.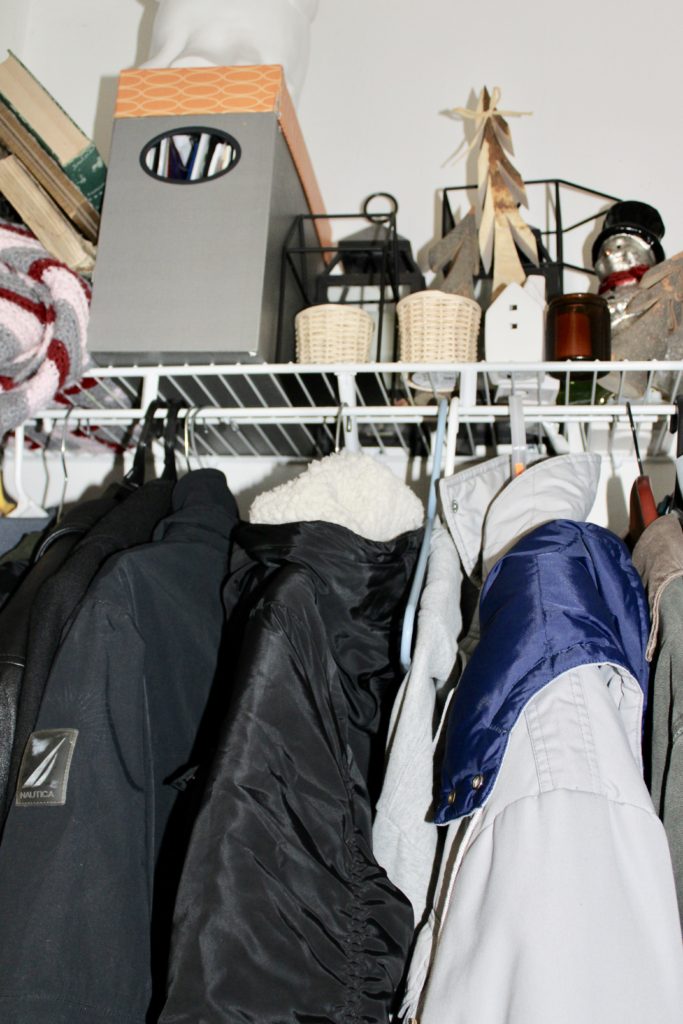 After removing the wire shelving unit we filled in the holes from the anchors and screws and was ready to paint the small office walls.
Office color choices
When deciding the color scheme of the closet office I wanted it to feel serene.
It was such a small space with no natural light and I needed it to feel comfortable.
I chose the Benjamin Moore blue with dark brown for the desk.
Building the desk
After the walls were painted it was time to figure out the desk.
This was a closet office with no room for a full size or even a smaller scale sized desk.
With that in mind we had to create one that would fit.
We used a piece of thick plywood and two skinny wooden legs.
I chose to paint them a dark brown since the top was plywood and a light color would have shown the imperfections in the wood.
Attaching the closet office desk top
In order to secure the top of the desk to the wall we used a cleat system. We screwed three pieces of wood to the walls and screwed the top in from the bottom.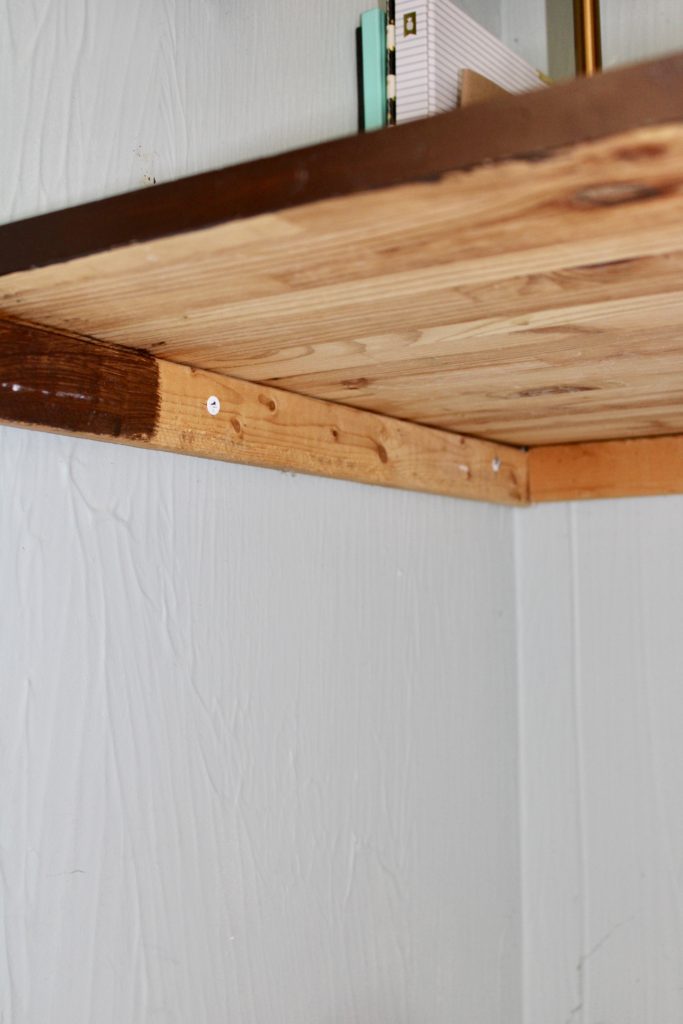 This created a safe and secure system.
The desktop does not go the depth of the closet so I was able to put a small chair and close the door all the way.
Having the small desk in the closet was great, but I needed more storage space.
Using the walls for storage
On the back wall we installed two Home Depot stock shelves and brackets to put small boxes to hold small office supplies and cards.
I used magazine boxes to hold files since there are no drawers for a filing system.
To the left of the desk I installed to wall file holders for incoming and outgoing items.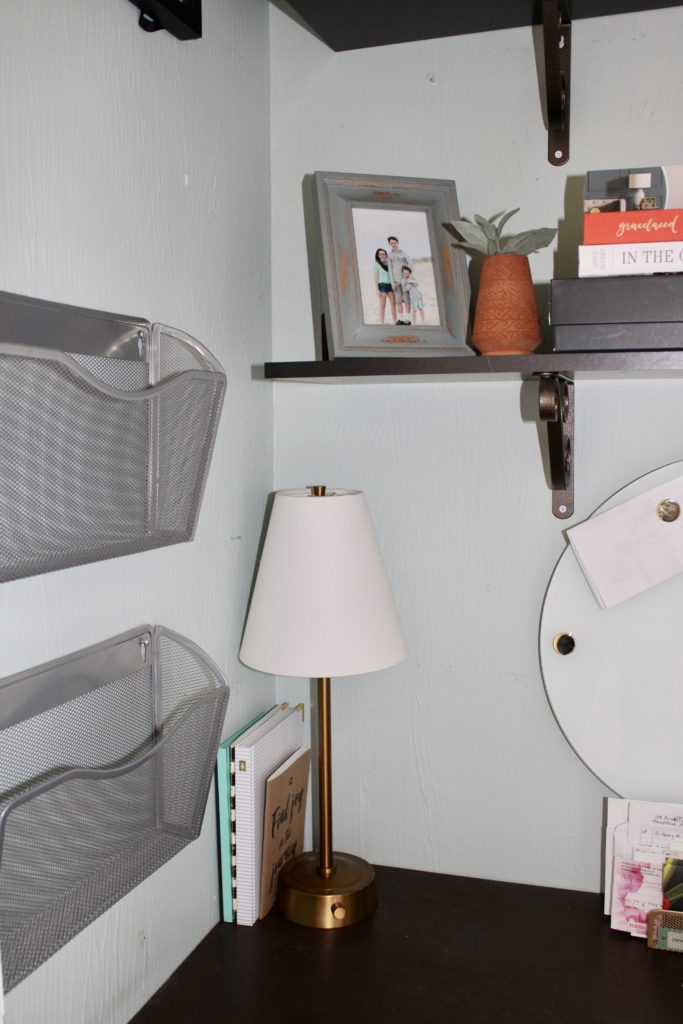 Using the walls space going up allowed the space to be utilized to its maximum potential.
My small closet office has been used for several years now.
I love how I created a valuable space out of an underused closet.
If you are in need of a small home office and feel you have no room.
Look for space in a closet to create your small office.
With a small office you will have to stay on top of it being organized.
If you need some inspiration for that click here.
There are solutions to every problem in your home if you just get creative.
Till next time.
Xoxo
Sonya
Comments
comments