Turning a small kitchen table into a coffee table
Are you looking to add a round coffee table to your living space, but having a hard time finding one within a budget? Today I am sharing with you how I found a small kitchen table and turned it into exactly what I needed.
Coffee tables are generally used in the main family room of your home.
There are so many variation of materials, shape and sizes these days, you can find something for every decor style.
They serve the purpose of holding decorative items and gives a surface to hold beverages or light snacks.
I had not had a coffee table in our home for several years but recently decided that I wanted to try one again.
Knowing exactly what I wanted I set off to find the perfect one.
Where to find coffee tables
There are so many places online and locally to find coffee tables and the prices vary greatly.
I spent several months looking online at Wayfair, Walmart and Target, but just was not finding what I had in mind.
You know how it is when you get an idea in your head but your not able to find the exact thing.
My search took me to several local thrift and consignment stores, but had no luck in finding anything within my budget which, quite frankly was really low.
Looking in unexected places
Just when I was about to give up, I turned to facebook marketplace and found the exact table I had in mind.
Only the table I found was I believe a small scale kitchen table.
Though I think it was not a traditional coffee table, I knew that I could make some adjustments to it and get exactly what I needed.
How I turned a kitchen table into a coffee table
The table height was off to be used as a coffee table, so I had to rework it.
first I had to cut the middle of the table out to make it be coffee table height, 16-18 inches is the standard
drilled holes into the bottom of the top section and bottom section
used wood shims a bit larger than the drilled holes to put the two sections back together
re-attach the top of the table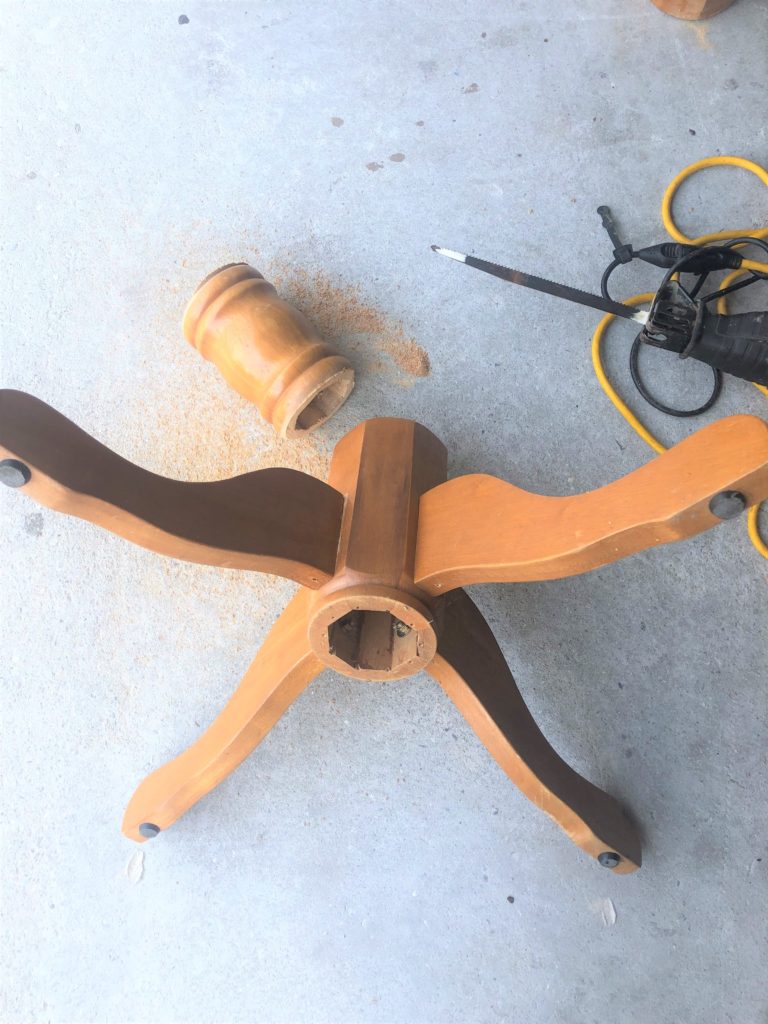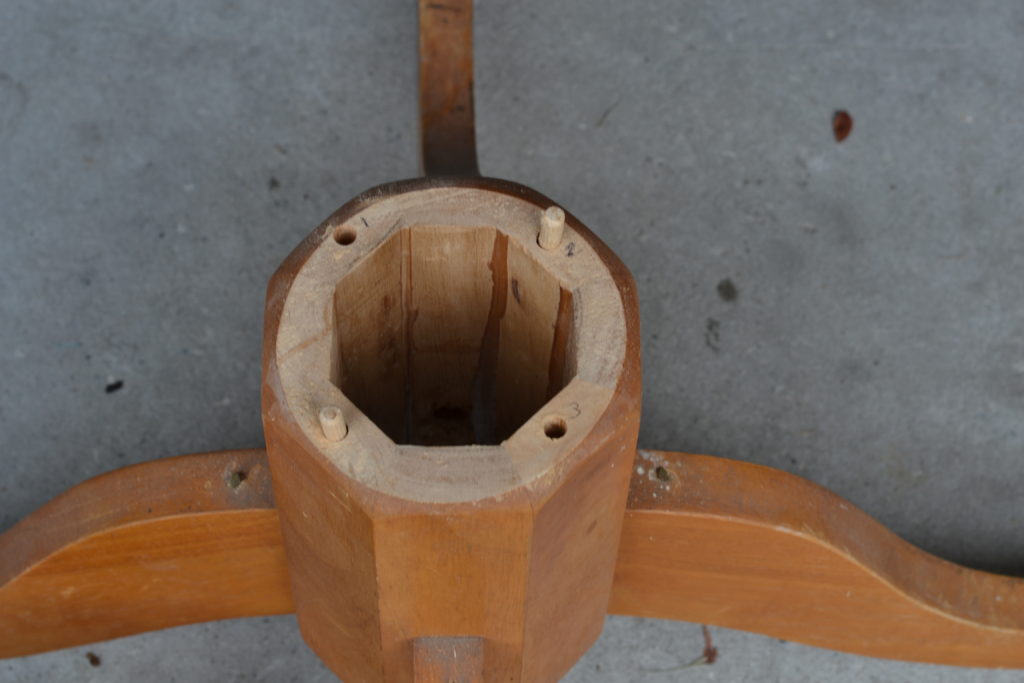 Final steps
After the top was re-attached to the bottom, the next step was to paint the table and base.
Rustoleum Chalked Paint in Linen White is my go to for painting old furniture because it is so forgiving and easy to use.
I painted the top and base of the table with two coats to get a rustic look.
The entire process only took a few hours and was quite simple.
For 25.00 and a few hours of work I was able to turn a small kitchen table into the coffee table that I had envisioned.
Just goes to show that if you have a vision, being patient and willing to make some adjustments you can get exactly what you need.
Till next time
Xoxo
Sonya
Comments
comments