How to make floral wax aromatherapy sachets
Winter time is the perfect season to practice a little self care by creating some botanical, herbal scents while enjoying being creative. I am sharing a simple at home diy, how to make floral wax aromatherapy sachets.
This post may contain affiliate links at no extra cost to you. You can read this disclosure statement on the disclosure page.
This is a wonderful and natural way to fill your home with some botanical scents by making floral wax aromatherapy sachets.
If you know me at all you know I am all about finding new uses for things I already have, fruit and flowers are no different.
With a little time and effort you too can make some floral wax aromatherapy sachets to enjoy or share with friends this Valentines or any time of year.
Supplies for sachets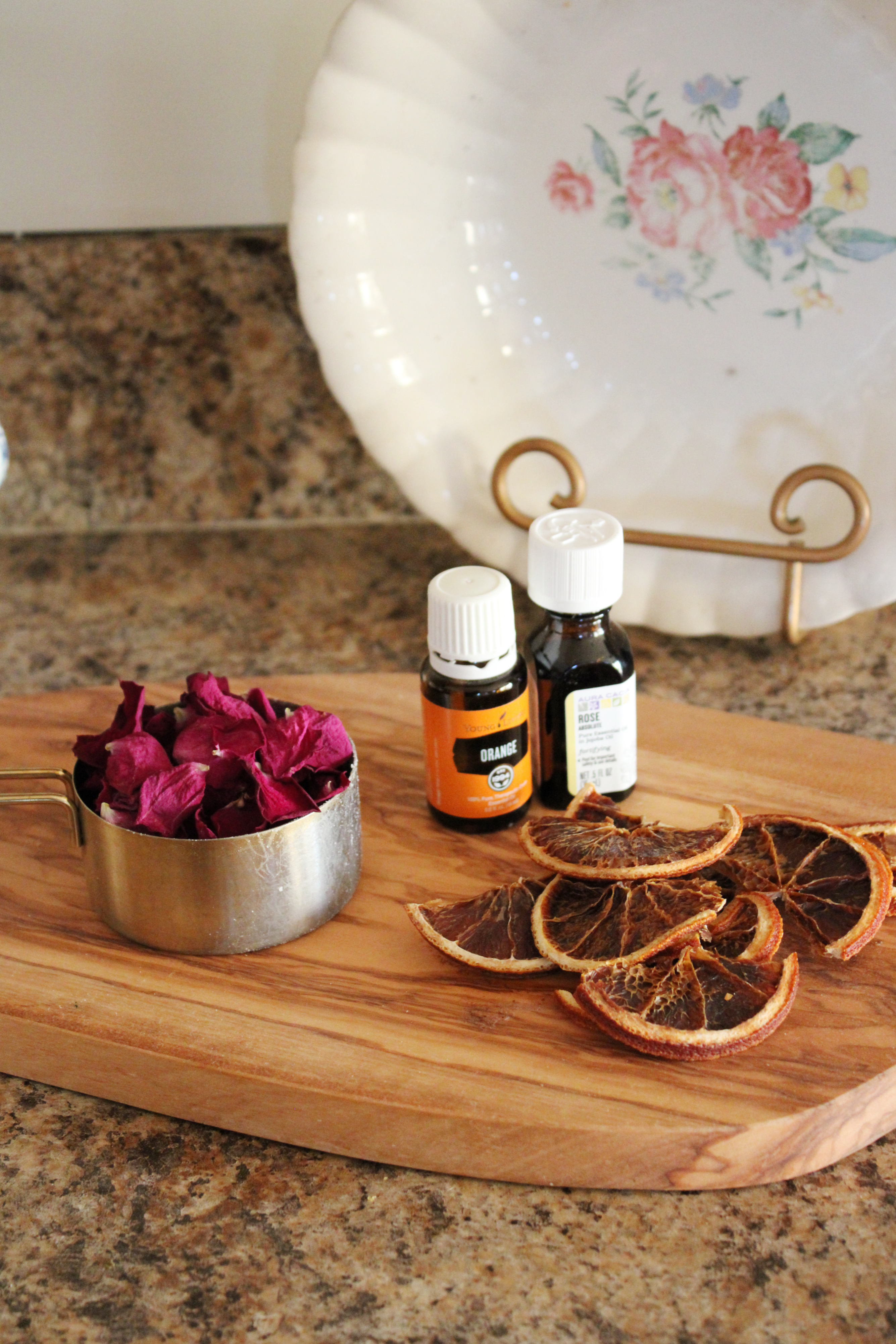 wax flakes (2 cups)
rose absolute oil pre-diluted in jojoba oil ( 1 tsp)
orange essential oil 1 (tsp)
dried rose petals ( 1/2 cup)
dried orange slices (6)
silicone soap mold
long metal needle
twine
heat resistant glass measuring cup or a clean aluminum can
I have included all these items with the exception of the roses and orange essential oil in my Amazon storefront here for your convenience.
The dried orange slices were left over from the holidays and I simply broke them in half to use for this project.
My orange slices were a little dark but it did not bother me at all.
The roses I bought two weeks ago at the grocery store and dried them before I thought about making these floral wax aromatherapy sachets.
This process is super easy, but will take some patience while waiting for the wax to melt.
You will need to stand over the stove while the flakes are melting.
Step 1
Fill your glass measuring cup or can with 1 1/2 cups of the wax flakes.
Place the measuring cup of wax flakes into a small saucepan and add water until it is halfway up the sides of the cup.
Bring water to a boil to melt the wax, being sure to watch it closely.
When the wax begins to melt, add in the remaining 1/2 cup of dried flakes.
Continue watching over the flakes until they are all melted.
Step 2
While your watching your wax you can begin to place your dried roses and broken dried orange slices in the bottom of the silicone mold.
Step 3
Once all the wax is completely melted, carefully removed the cup from the water and set aside to cool for approximately one minute.
Once it has cooled for one minute, add in 1 tsp of the orange essential oil and 1 tsp of the rose absolute.
Gently stir to combine.
Now you are ready to assemble your sachets.
Step 4
Slowly pour about 3/4 of the wax into the mold and let it sit to cool off and begin to set.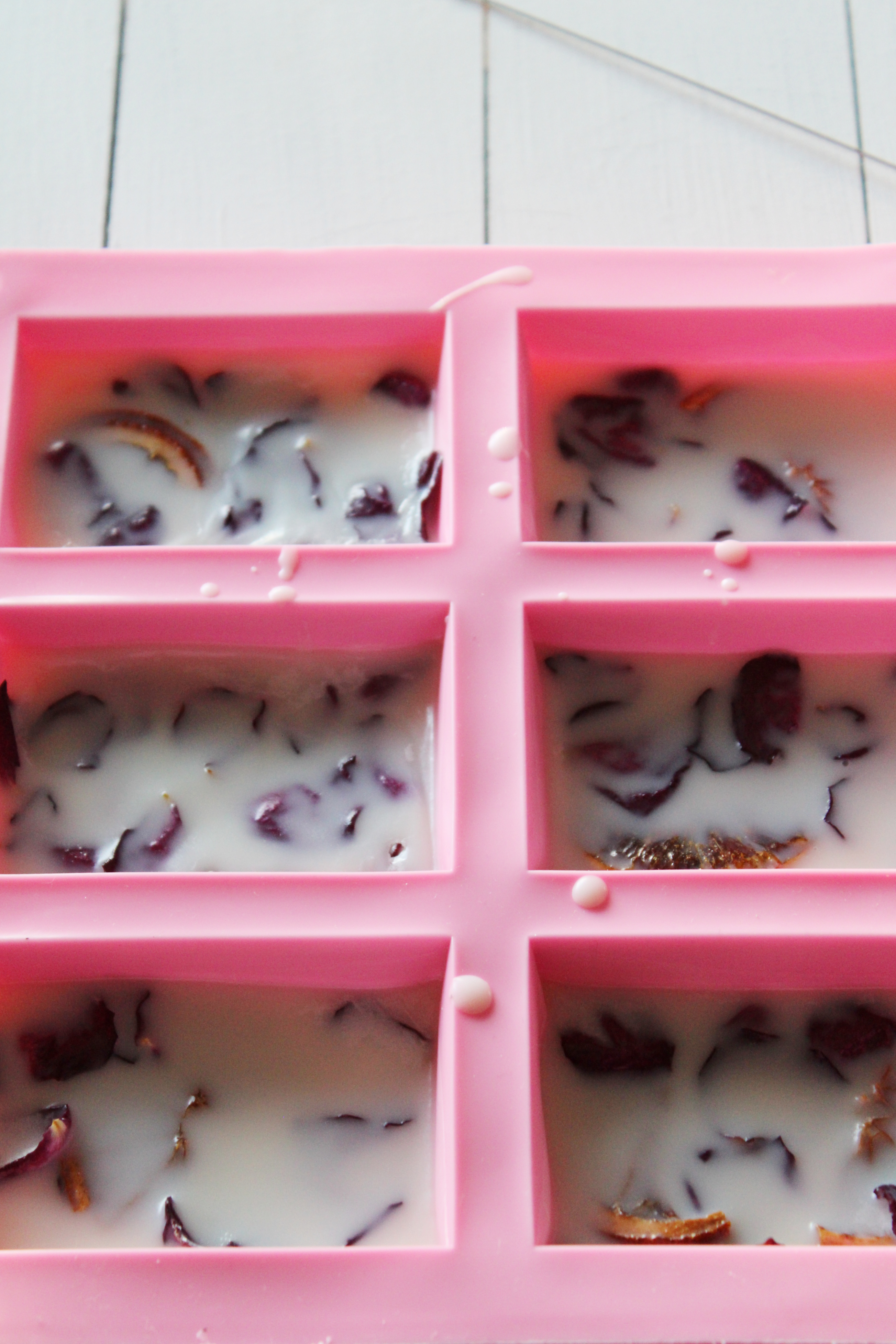 I was impatient here and finally set my molds in the refrigerator to cool off and set.
It took about 15 minutes total for it to be set enough to move on.
When it was still slightly warm I took the long needle and gently pushed it through the top to create a small hole for the twine.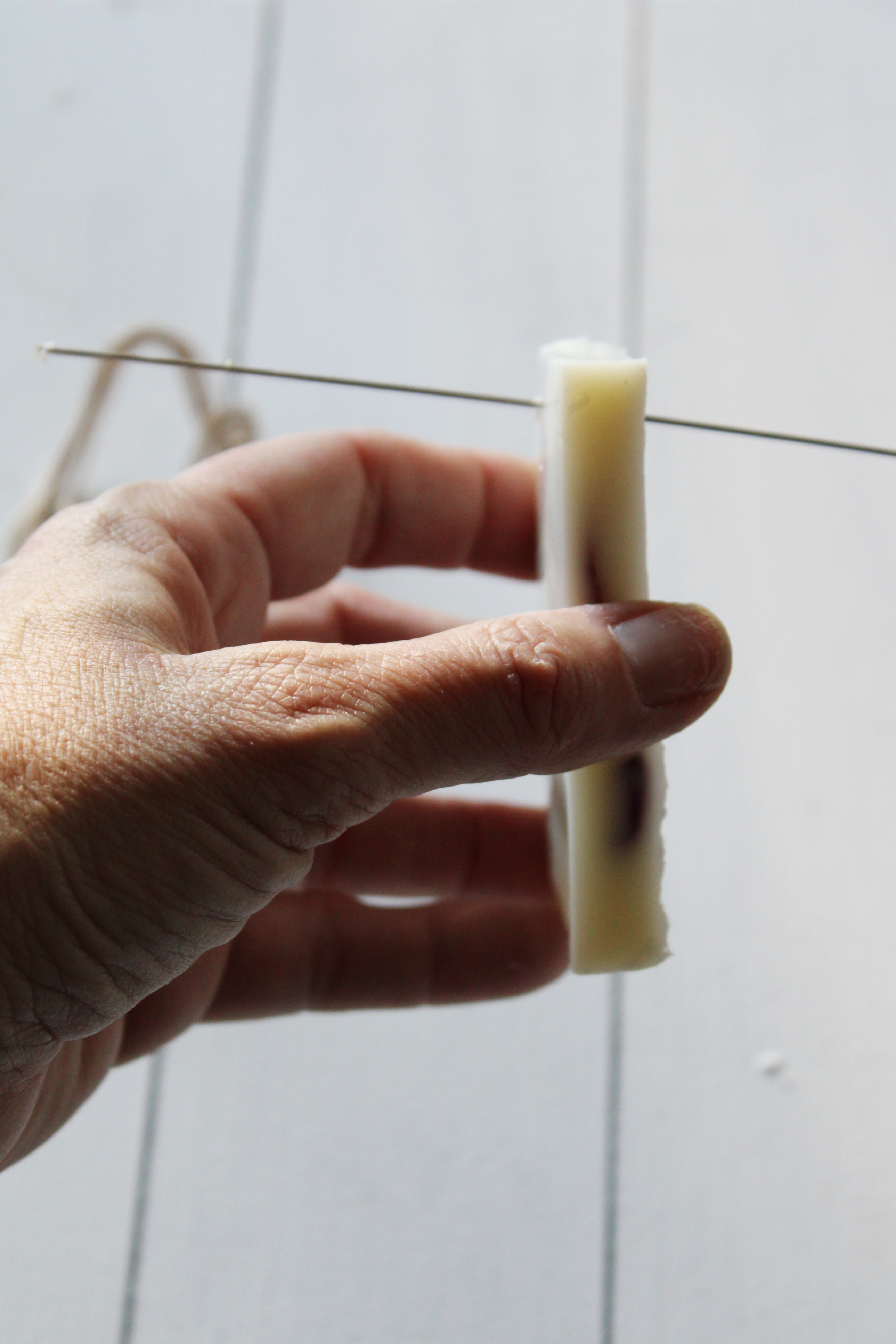 Final step to make your floral wax sachets
Once they have completely cooled off you can use the needle to help thread the twine through the hole.
Tie a knot in the top and your all done.
They not only are beautiful, but they smell amazing.
This year I think we all could enjoy a little aromatherapy and they are fun to make.
Hang these in a bathroom or place in a bowl to fill your space with the aroma of rose orange.
You can also switch these up and make them with dried lemons and rosemary for your kitchen, the combinations are endless.
Enjoy your floral wax aromatherapy sachets as they fill your room with the wonderful botanical scent.
Till next time
Xoxo
Sonya
Comments
comments