Can you believe that Fall is right around the corner?
It is one of my favorite seasons and I love decorating for it, but like to keep it simple.
I wanted to approach fall this year with a natural, minimal approach and am sharing with you just how to do that.
It may seem early for some but for others as soon as school starts we begin thinking and planning for fall.
When considering what natural elements you would like to add to your fall decor, consider where you live.
What is native to your particular part of the country?
Find those things out in nature and bring them into your home to see how you can display them or what you can create with them.
You will be amazed at how simple adding natural decor to our home is.
Natural elements
pinecones
gourds
feathers
small stones
deer horns
wood
dried flowers
Using the natural elements
There are some really fun ways to add these natural elements to your fall decor.
If you have a dough bowl, add deer horns, pine cones and gourds to use as a centerpiece on your kitchen table or on a hall entry table.
Another thing I like to do is pick up feathers as I take my daily walks and add them to old ginger jars or vases that I already have.
They also make great additions to shelf decor.
Collect interesting stones to have in a jar or a wooden bowl on a table.
Cutting branches from small trees and plants you have in your yard is another way to bring the natural elements to your fall decor.
Adding elements you already have
Adding old books and windows can add another level of texture, color and visual interest.
It does not have to be difficult or expensive to add a touch of fall flare to your home.
Wood tones is another great option for adding visual interest and texture.
Using wood decor
Adding wood decor items to your home is another great way to bring fall to your space.
Using varying wood tones in your pieces is a great way to add texture and natural color.
This can be achieved by using your wood cutting boards as risers on the kitchen counter, stacked on plate racks or kitchen shelves.
Wood of varying tones and shapes add visual interest and warmth to a space.
I love using items I already have in unusual ways like this wood bowl that I placed on my mantel, giving it the perfect fall touch.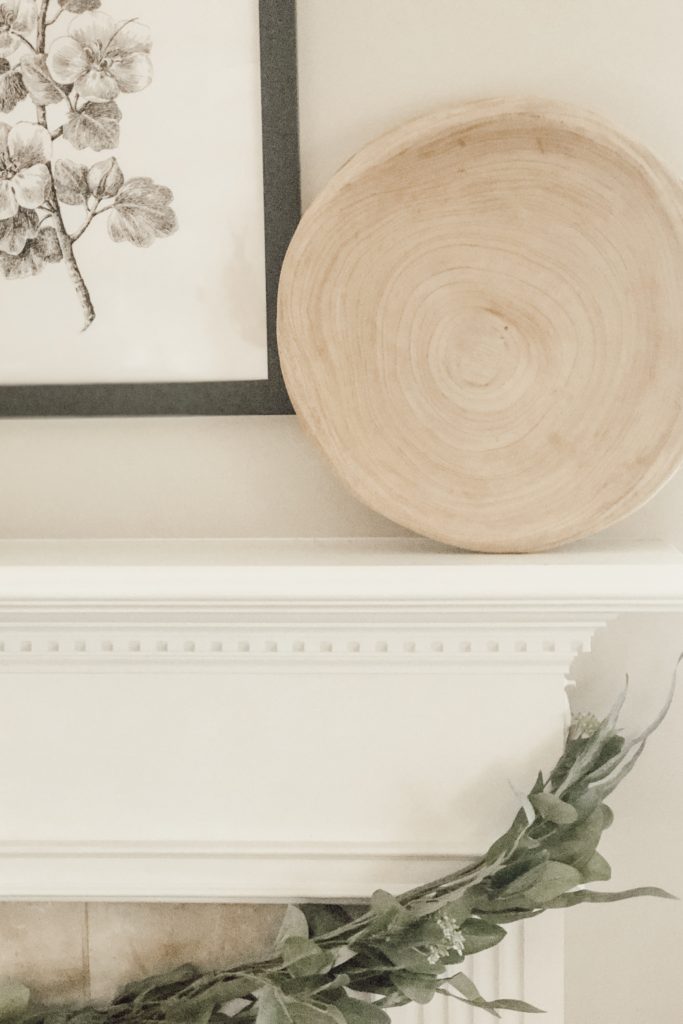 Consider using something you use in your home often but in a different way on a shelf or the wall, be creative.
Using what you have or what you can find in nature is a great way to bring the simple, natural, minimal fall decor to your home.
It does not have to be complicated, over the top or all orange to get the feeling of fall in your home.
I challenge you to go for a walk through your community or your own yard and see what you can come up with in your home.
If you are looking for more budget friendly ideas for fall decorating look here for last years post.
Till next time
Xoxo
Sonya
Comments
comments