Having a plan: setting home goals for 2020
This time of year most people are setting goals for their finances, health and personal growth. Equally as important is setting goals for your home, to keep you on track for home projects and decor.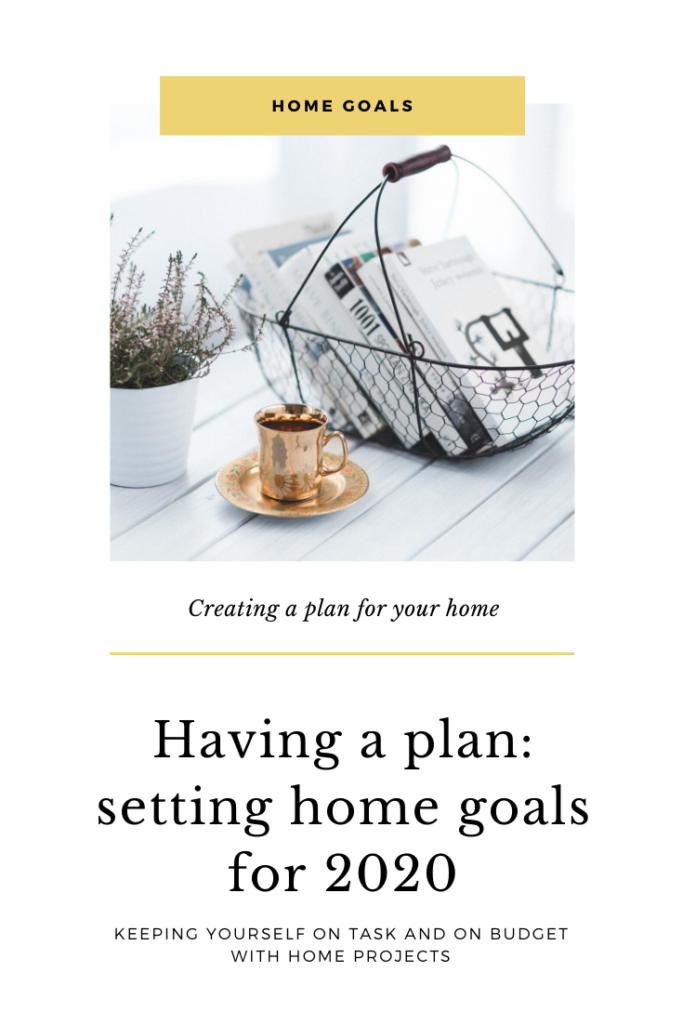 It is important to have a plan for your home by setting goals in 2020.
A New Year is upon us and it is the season of renewal.
This is the time to make plans, goals and dreams for all the things, including your home.
Every year as we are approaching the new year, we sit down with pen and paper and write down every room in our home.
This is a great way for you to plan for your home.
After writing down the list of rooms inside your home, then include a list of the exterior and landscaping of our home.
Setting home goals
Once you have a list of the interior and exterior of your home, physically go through each room and right down any goals or dreams for that particular space.
Not all room will have anything on the list but in the event that every space needs something, write it down.
These goals can be big plans or can be as simple as decluttering or painting a space.
Once all the goals for each space are written down it is time to sit down with the list to discuss which are most important.
Prioritize
Sit down to go over the list of goals and intentions for each, space prioritize every goal, big and small.
Do this in the order of importance and if it is feasible for the year to do such a goal.
Once the initial list is done in order of importance it is time to move onto the budget.
Budget
With the list of priorities do some research into the potential cost of each space and write that down.
This step will keep you from planning a project and not actually having the budget for it.
Be real with the numbers here so there are no financial issues later.
Take into consideration the budget you have created for home projects, big and small and mark which projects can be done this year and which ones will have to wait.
Often times this takes a few weeks depending on the size of each project to be done.
Create your plan
Once the budgeting and prioritizing are complete, create a timeline of when you would like to accomplish these projects.
How long these projects may realistically take to complete.
For us it is important to space projects out for the year due to budget and time constraints.
We have children, lives and jobs outside the home so we have to space out home projects even if they are small.
Intentions
Having goals for your home for the year does not mean they will all get done.
We all know that often times you run into issues with home projects or life throws unexpected curves.
This way you have an objective to work toward, this helps keep you on track with what you know the goals are for your home.
For your convenience I have created a home goals project list for you to print out to begin planning for your home goals for this year. Click here.
If you are planning some fun projects in your home I hope you will come back and share, I love seeing everyone's projects.
Till next time
Xoxo
Sonya
Comments
comments