If you are looking to refresh your home this year, I am sharing my top 5 favorite low cost decor elements to incorporate into your home.
It does not take a huge budget to create a beautiful, cozy home with personality.
Using some basic elements you can add big style on a small budget.
Natural elements
A lot of homes today are decorated in a neutral farmhouse or boho color scheme.
Making it easy to add in natural elements.
One of my favorite things is to collect heart shaped rocks, shells and seagrass from the beach.
Collecting these items is such a fun family activity to do together .
Bring home treasures and group them in bowls and interesting containers.
This is something you can do wherever you live.
Go on family walks to collect things that are indigenous to your particular part of the country.
Items you collect can create the perfect low cost decor.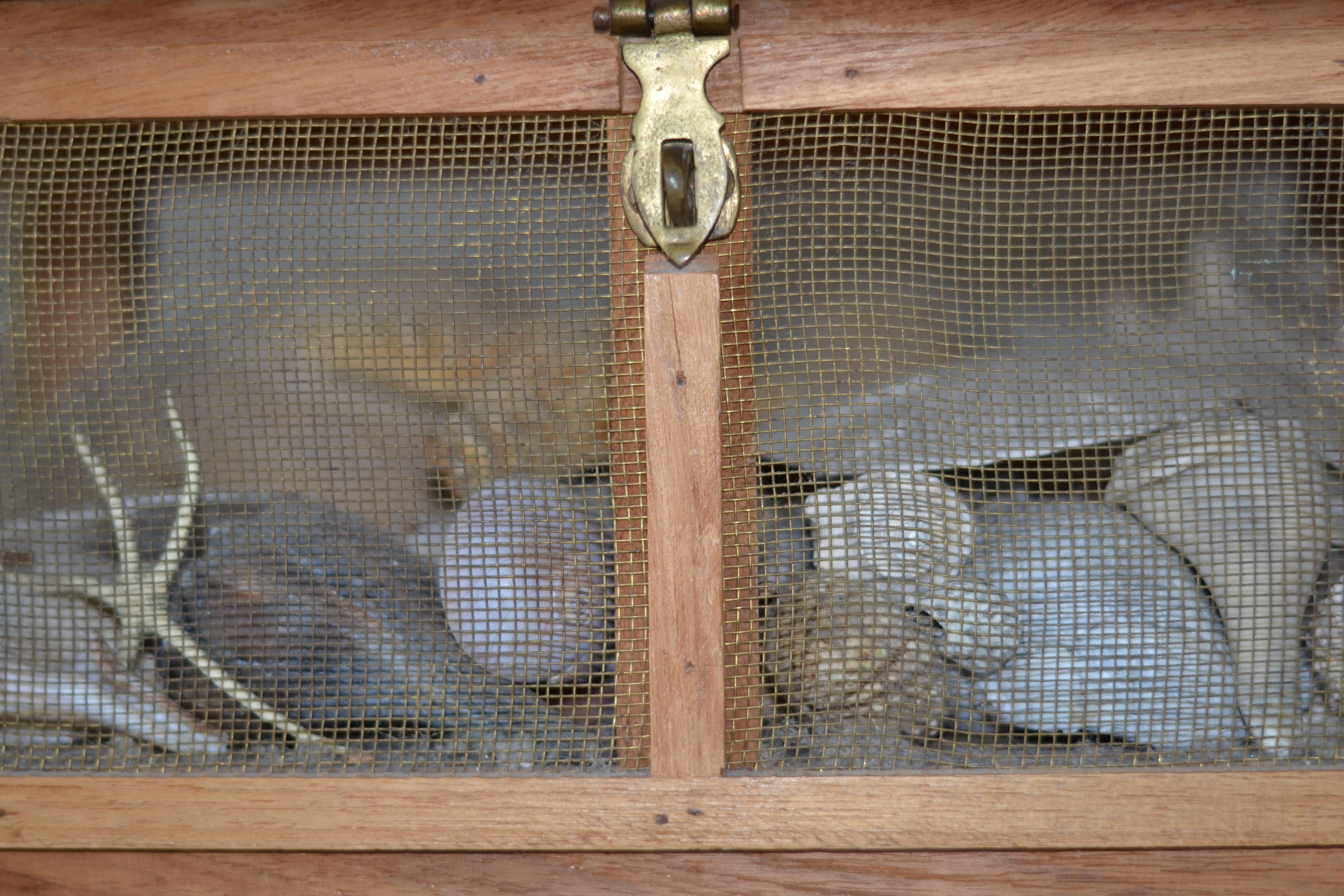 Not only is it budget friendly to collect things in your area to decorate with.
It gives your space a sense of whimsy and personality.
Thrifted furniture or decor is a great way to add interesting elements to your decor.
Thrifted decor
Using thrifted decor items in your home is great for your budget and the environment.
You can find some amazing things to reuse in a new ways to add visual interest to your home.
It is a great way to interject your home with some personality.
Thrifting is also a great way to find great solid wood pieces of furniture for low cost.
I prefer solid wood pieces and using vintage or thrifted is the only way I can afford to buy such pieces.
Having a beautiful home does not require a large budget.
What it does require is creative thinking and resources.
Thrifted items offer unique textures, styles and character that often inexpensive "fast" furniture does not have.
Some other great ways to add low cost decor is to use architectural salvage pieces.
Using architectural components
One fun way to add low cost, unique pieces to your decor is by adding in some architectural salvage.
Finding salvage pieces within a budget may be hard depending on where you live.
If so, you can find lots of reproductions, if you want the look without the expense.
I love to hunt for true salvage pieces and have been lucky to find some low cost pieces.
You really have to hunt and be patient for the right piece and price.
Using salvage pieces is eco friendly as well.
It keeps them out of our landfills when old buildings are being demolished.
Salvage finds are truly beautiful pieces reminiscent of the past.
Each piece adds a unique character to your decor.
A favorite salvage element of mine are corbels.
They add natural texture and interest to a ledge or bookshelf.
If you need to add an extra element to something in your home look for wood corbels.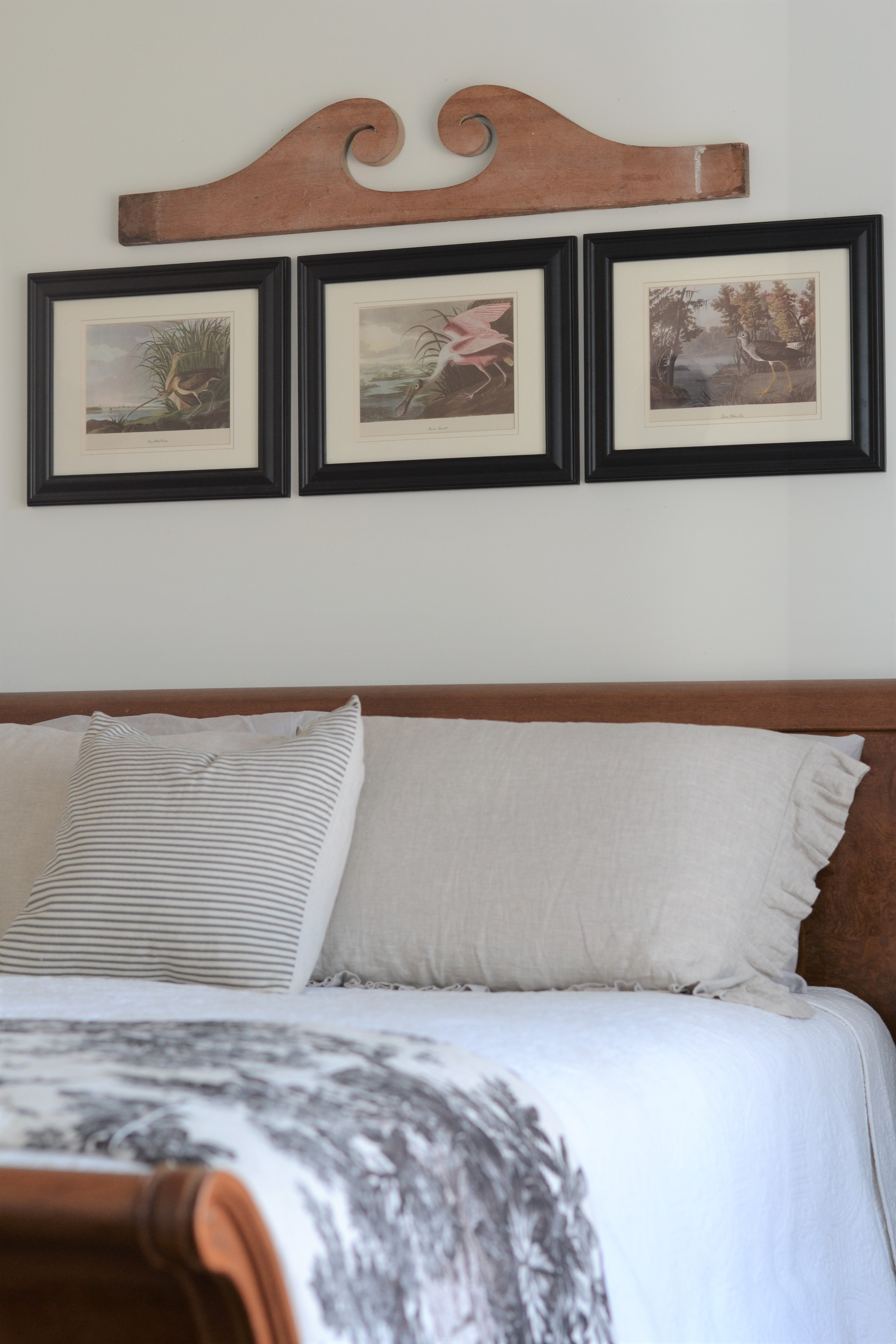 Using eco friendly salvaged pieces keeps them from our landfills.
Sometimes you have to be willing to search through some trash piles at the local thrift store.
Like the piece above my art in the master bedroom.
A perfectly good piece found in the trash bin.
This beautiful piece is the perfect element over the art.
Free is always perfect for the budget.
Architectural pieces make great art or you can create your own.
Come up with some creative ways to create your own.
Budget friendly DIY art
Creating your own art is a great way to add charm to your decor in a low cost manner.
There are several way to create your own art with free printables or do it yourself pieces.
Art can be made from beautiful calendar prints or you can paint them yourself.
My art was made using prints from a vintage James Audubon book found at the Habitat store.
Purchased for just a few dollars and put into frames I already owned.
Creating the perfect budget friendly diy art.
You can also recreate something you like.
Like simple word art.
Using a large canvas and chalk paint I was able to create this word art piece myself on a very small budget.
I made the frame using old tobacco sticks that I got for free., some chalk paint and stencils I already had.
Being creative and patient will help you to create the home you desire on a budget.
There is one more budget friendly element we all need in our home, greenery.
Plants
The last of my top 5 favorite low cost decor elements to add to your home are plants.
Every home needs plants to bring in some color and help filter the air.
Plants are a fun way to add more personality to your home decor.
Everyone loves the fiddle leaf fig and I am no different.
I love that they are big and can fill up an empty wall.
Fiddle leaf figs can be expensive, purchase a smaller one and grow it.
After you find your plants use some vintage or unique vessels to keep them in.
You can never go wrong with plants.
These are my 5 favorite low cost decor elements to add to your home.
I hope you have been inspired to get started.
If you are working on goals for your home click here.
Till next time
Xoxo
Sonya
Comments
comments