A minimalist approach to Spring decor
Welcome to another Thrifty Thursday. Spring is going to be here soon and if your like me you are feeling the itch to update your home for the season. I am excited to share ideas for a minimalist approach to Spring decor.
Now that we are closer to warmer months, I wanted to share a minimalist approach to Spring decor in your home.
Lately I have really been intentional about what I bring into our home and trying to keep things simple and minimal while also creating a welcoming home.
Minimal touches of Spring
In order to bring in some minimal touches of Spring I first thought about what would create the relaxed feel of the warmer months.
Creating a home that is welcoming to those that enter is important to me and I feel certain it is for you too.
I love the feel of a relaxed, simple style that invites your guest in.
Simple things like adding pops of color, lighter fabrics, scent and even music are essential to creating a welcoming Spring home.
Changing your home for each season is simple when you have neutral tones in your home.
When your base color is neutral (go here for post on using neutrals) it is really simple to refresh and renew your home with a minimalist approach to Spring decor.
Essentials of Spring decor
Adding in little pops of color through the home with pillow covers, books, candlesticks and foraged greenery.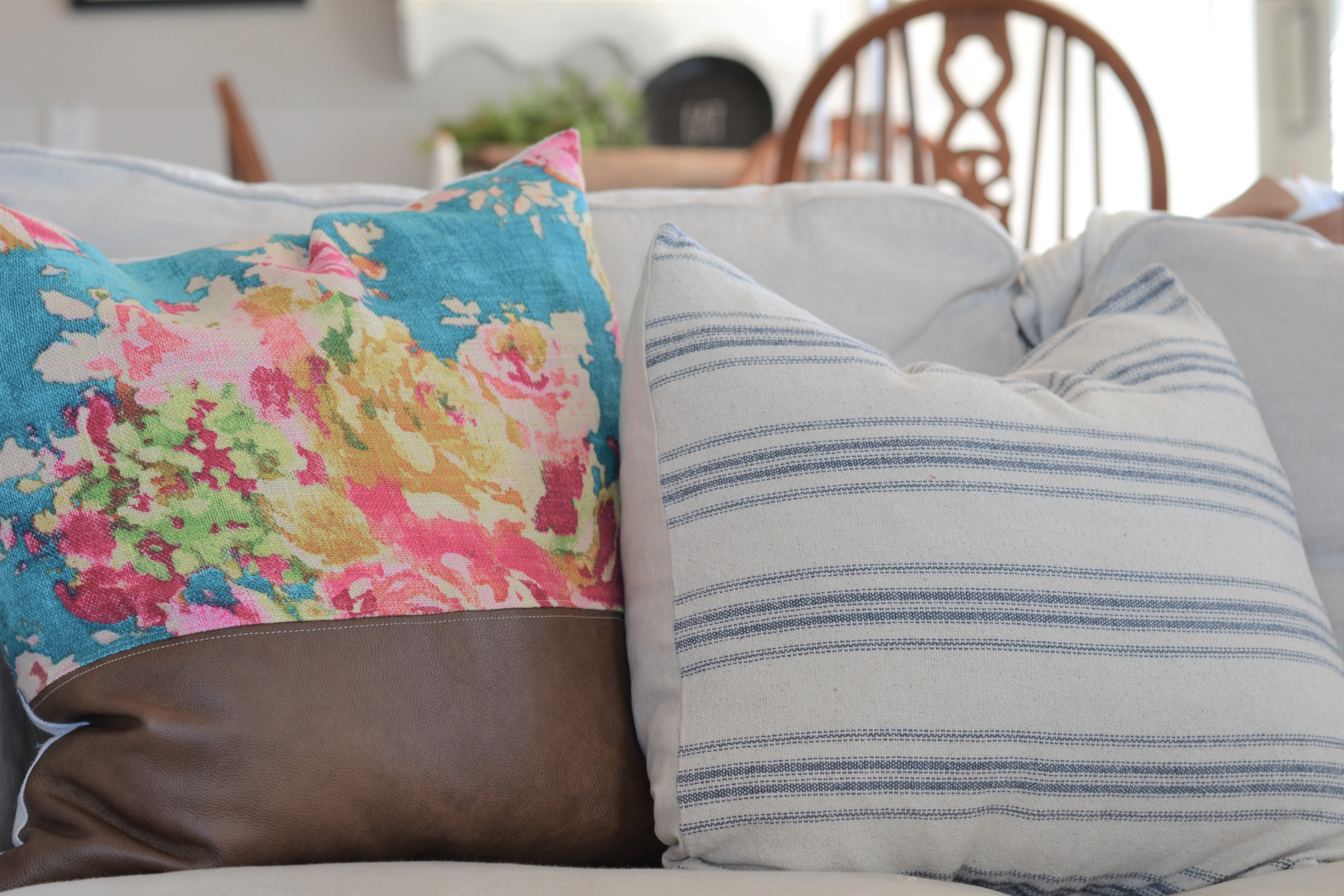 Take a minute to think about what Spring brings to mind for you and implement those things in your home.
When I think about Spring immediately I think, fresh greenery and colored flowers and clean scents.
This is not about spending money on trendy items, rather it is about creating the fresh, lighter feeling that Spring brings.
Simple Spring scents
An easy and minimal touch to bring the feeling of Spring into your home is by using a diffuser.
I do not care for over powering scents and generally prefer essential oils over candles.
Creating a light and airy feel by adding in seasonal Spring scents.
Here is a Spring diffuser recipe sheet you can print out and have at the ready when your wanting the scents of the season.
Use music to create a mood
Spring is such a wonderful time to update your playlist.
Music can evoke so many emotions and change the mood of your home.
Using music as part of your minimalist approach to Spring decor is the perfect thing that takes no physical space.
Here is a list of songs to add to your playlist to help create the Spring mood in your home. These were found on Spotify.

Butterflies by Kacey Musgraves
Spring Vacation by The Beach Boys
Remind Me to Forget by Kygo, Miguel
Springtime by Chris Renzema
Live While We're Young by Johnny Swim
You Make Me Feel Like Dancing by Leo Sayer
Unwritten by Natasha Bedingfield
Put Your Records On by Corinne Bailey Rae
Here I Am by UB40
Angela by The Lumineers
First Try by Johnny Swim
Morning Light by Justin Timberlake and Alicia Keys
Diamonds on at the Soles of Her Shoes by Paul Simon
Mr. Blue Sky by Electric Light Orchestra
My Sweet Lord by George Harrison
Brandy by Looking Glass
A Sunday Kind of Love by Etta James
Dancing on My Own by Calum Scott
What Would I do Without You by Drew Holcomb & The Neighbors
The Mother by Brandi Carlile
Rose of Sharon by Mumford & Sons
In A Big Country by Big Country
Almost by Hozier
Ooh La La by Faces
Airwaves by Ray LaMontagne
Someone Like You by Van Morrison
Solsbury Hill by Peter Gabriel
Don't Worry Be Happy by Bobby McFerrin
This Will be by Natalie ColeJust
Just Like Heaven by The Cure
Lovely Day by Peter White
These are a few suggestions in numerous musical genres, a little something for everyone.
Use this list to listen to some great music while creating or redoing a minimal Spring wreath.
New or repurposed wreath
Creating from scratch or updating an existing wreath for your front door helps to welcome your guest into your home right from the beginning.
In years past I have generally used grapevine wreaths and repurposed them for each season.
This year I wanted something much lighter and more minimal in style.
Here is a sneak peak of the supplies purchased for this wreath.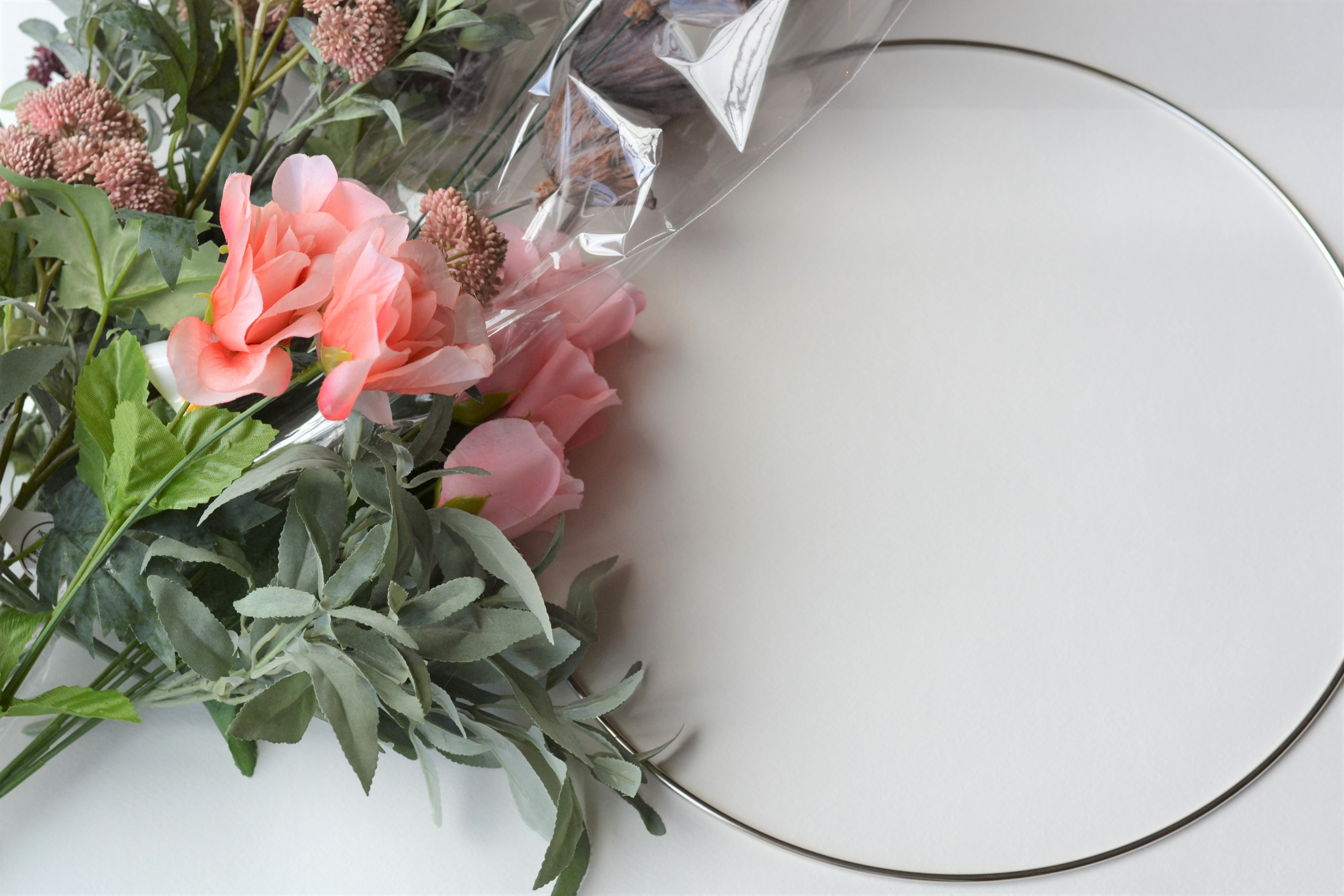 If your looking for more Spring inspiration check out this post.
In keeping with the minimalist approach to Spring decor will wreath add a light and airy feel.
Looking for an easy Spring wreath to make? Check out this tutorial here.
Till next time.
Xoxo
Sonya
Comments
comments