Falling into August: 31 days of fall inspiration
Welcome to falling into August: 31 days of fall inspiration where you are sure to find fun and inspiring ways to bring fall into your home and garden.
This post may contain affiliate links where I earn a small commission at no extra cost to you. You can see the full disclosure on my disclosure page.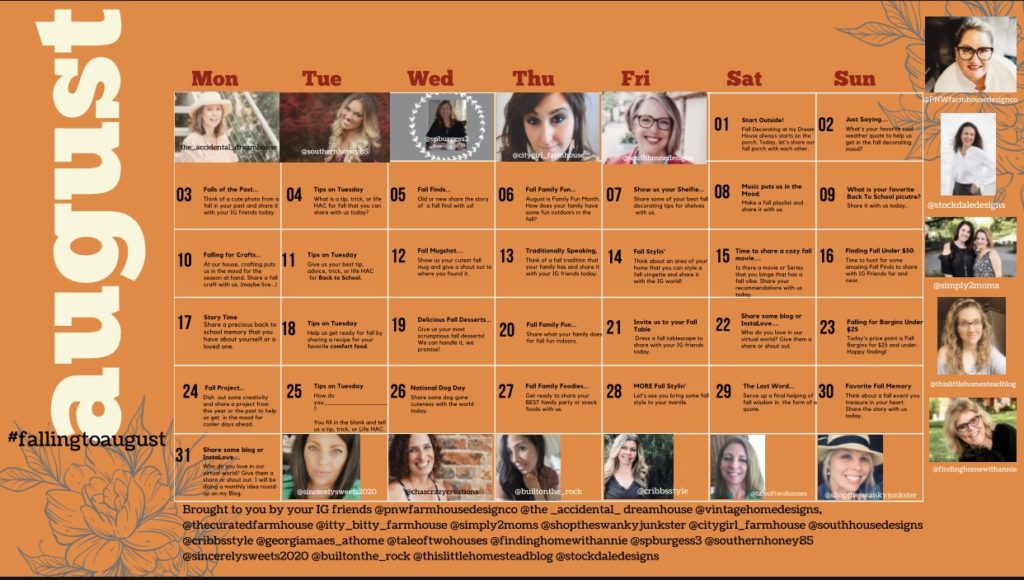 I know for some it may be a bit early to be talking about Fall, but it is right around the corner.
Fall happens to be my favorite season of all so when some of my blogging and instagram friends invited me to be part of their 31 days of fall inspiration, I jumped in.
Today we are talking about porches and adding fall touches.
Fall porch inspiration
When someone visits your home or you pull into the driveway the porch is generally the first thing they see.
I thought it was important to devise a simple, colorful way to decorate the porch for fall.
When fall comes to mind, what are some of the things you think of?
Do you think of the beautiful fall colors, smells, crips air, favorite cool weather foods?
So many things come to mind when I think of fall.
There are so many different ideas about fall to enjoy, especially outdoors.
What ways can you bring fall to your porch?
Elements of a fall porch
Bringing cozy to your front porch or screened in porch is perfect for setting a cozy tone.
There are some simple ideas you can add to your porch for a cozy fall aesthetic.
texture
colorful pillows
blankets
inviting place to sit
lighting
vintage rusty and worn pieces
Adding the feel of fall to your porch can be done by adding just few items if you prefer the simple touches like me.
Cozy textures
Adding in the cozy textures with pillows brings about that fall, comfy feel.
Another great way to add that fall feel to your porch space is to add in some wood texture.
The wood texture helps to create a sense of warmth in the space.
You can access my Amazon storefront to see all my favorite fall finds.
The possibilities here are endless and that is why this falling into August: 31 days of fall inspiration is perfect.
Every design aesthetic will be found within the group, so there will be inspiration for everyone.
Another great way to add texture is with old one of a kind pieces.
I love adding in rusty, worn old pieces that not only add texture but create visual interest as well.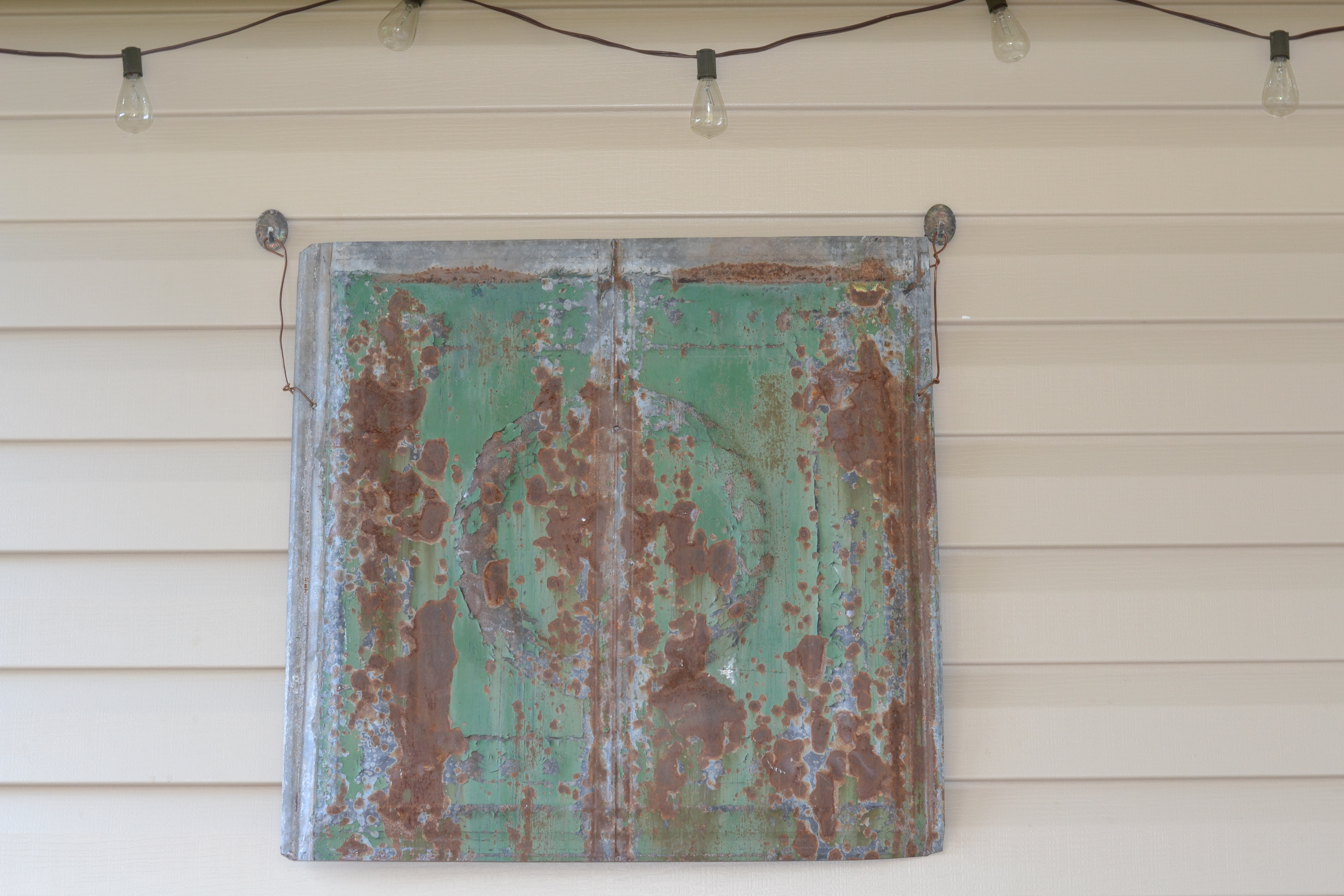 The idea here is to give you some inspiration for your fall porch.
Take the inspiration you will see in the month for our falling into August tour and make it your own.
While you are sitting on your fall porch you might want a fun fall inspired drink to enjoy, click here for the one I love in the fall.
There are so many ways to add that fall feel to your porches and I hope you feel inspired to start thinking of what ways you will create a cozy porch.
Be sure to check out all the other bloggers that are participating in the falling into august: 31 days of fall inspiration.
Everyones instagram handles are on the calendar.
You will find so much inspiration to help you create that fall feel in your home.
Be sure to pin the calendar to have in order to keep up with our falling into August: 31 days of fall inspiration tour.
Till next time
Xoxo
Sonya
Comments
comments