Tips for purchasing an area rug.
Purchasing an area rug can be very intimidating, so I am sharing some tips to get you through the process.
Recently I have been through the rug purchasing process several times until I finally got it right.
These days there are so many great online resources for area rugs, that more people are going that route than the traditional process of purchasing in store.
First thing you need to do prior to ordering a rug is to measure the space you are needing the rug for. Be sure to get a size big enough that all your furniture can be placed on the rug.
After getting your measurements, you then need to decide which type of rug you are looking for.
When considering what type of rug you want, you first have to think about how that particular room is used.
Do you have small children or animals in the home?
Is anyone in your home allergic to wool?
Some common types of area rugs are; wool, silk, cotton, acrylic, nylon, polypropylyne, sisal, seagrass or jute.
Wool is often considered to be the most durable of all the rugs. It is made of natural fibers that resist soiling. The microscopic scales keep dirt from embedding in the carpet.
Be careful of the loop of a wool rug because they are known to shed. Also, wool rugs may not be cost prohibitive for some.
Silk rugs are very strong yet delicate in nature. They should not be used in high traffic areas and are not suitable for families with young children or pets. Silk rugs are also not cost prohibitive.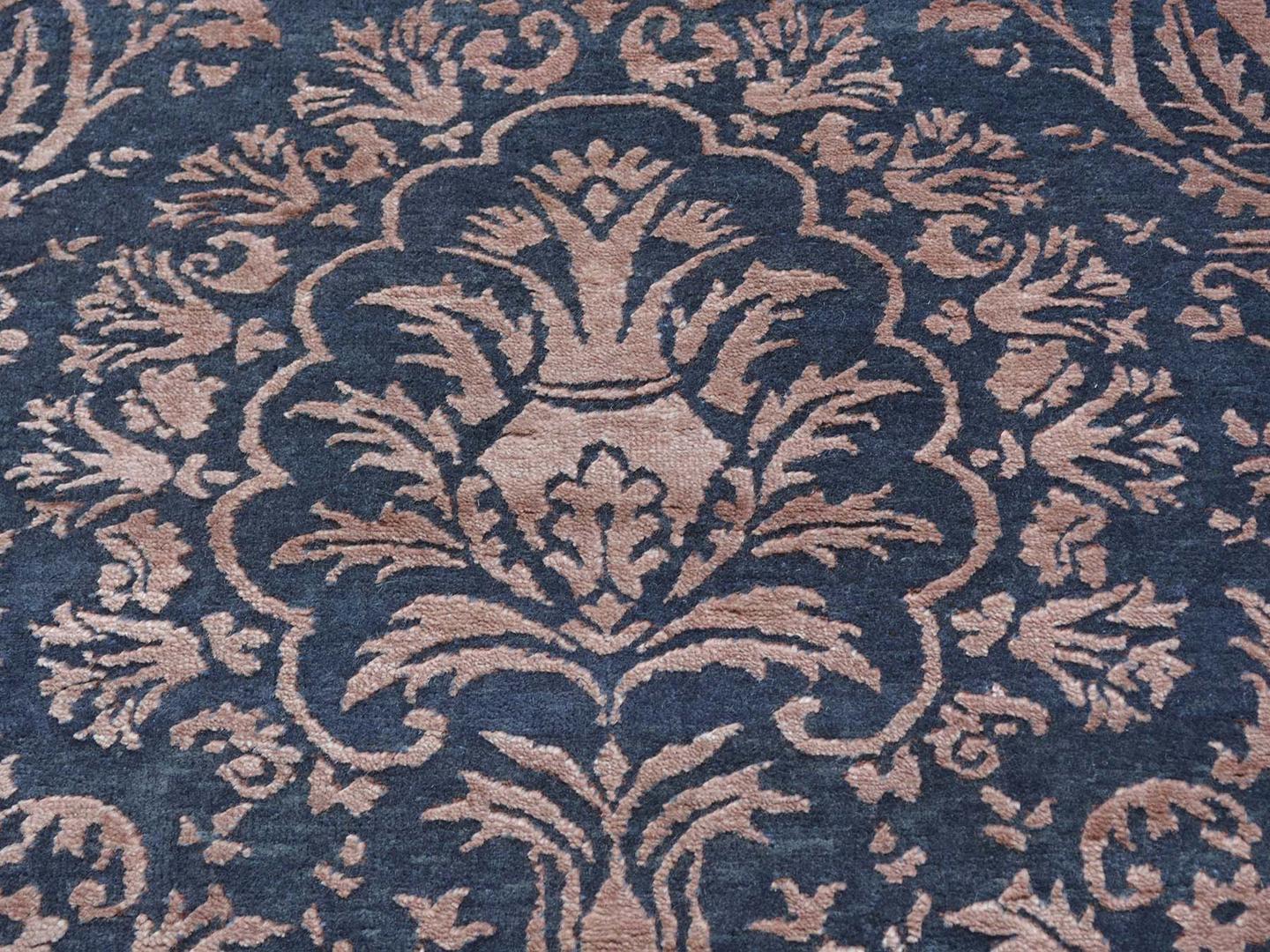 Cotton rugs are easy to clean as they can be washed in the washing machine. They are typically used for flat or woven styles for shorter term usage. These are great for high traffic areas as they hold up well.
Acrylic rugs can often resemble wool, but do not hold their shape well. Typically they are less expensive and serve as a great alternative for those allergic to wool.
Nylon is today's most popular type, as it is priced well and holds up under lots of traffic.
Polypropylene are stain and water resistant making them perfect for outdoor use.
Sisal, sea grass and jute rugs all come from hemp plant fibers. They are perfect for adding texture in neutral tones. You must be careful to clean any spills immediately as they are easy to stain.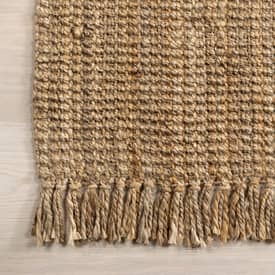 Once you decide on what type of rug you would like then you need to consider the pile of the rug you are looking at.
The pile is simply the face weight or loop of the top of the rug. Pile height and thickness of the pile are important. Thick pile is not better, as a shorter pile is considered to be stronger.
When looking for a rug be sure to consider the room it will be in and how that room is used. Consider the traffic of the room as well as the furniture that is used in the space and if that furniture will be moved frequently.
Purchasing rugs online has proven to be an excellent choice as you can find various styles and price points for every budget.
If you watch Instagram frequently many of the online rug companies offer frequent sales and free shipping.
These are just a few of the online rug companies that are well known.
But there are a few things to be careful of when doing so.
Before you decide which online company to order from be sure to read their return policy.
Then be sure to read the full description of the rug of your choice, as the colors often vary on many of the rugs and it is typically stated in the description.
One of the rugs I ordered was a beautiful rug for an excellent price but the colors really were way off from the description I read when ordered.
It was going to cost way to much to return the rug so I had to resale it on a local site. Had I read the return policy prior to ordering, I may not had not ordered from that company.
One of the other rugs I had previously ordered was pure wool. This particular rug had a loose loop causing it to shed so bad that I could not keep my hard surface floors clean.
My current rug came from Macy's online, it is made of nylon and is a beautiful rug with a traditional pattern.
It took me several tries to get it right, but I felt that I learned something with each purchase in order to get the perfect rug.
Use these tips next time you are in the market for a new area rug so that your first purchase will be the perfect one for you.
Till next time
xoxo
Sonya
Comments
comments