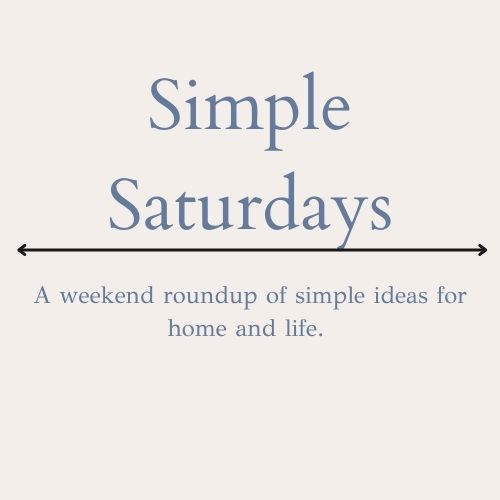 Welcome back to Simple Saturdays #5, the weekly post sharing easy ideas for all things home.
Easy ideas and tips for styling your home, crafts, and easy recipes to serve your family and friends.
As you know each week I am featuring another blogger and one of their simple ideas for your home.
This week I am featuring a sweet friend I made on instagram,Susan at Hen and Horse Design who has a love of vintage and bringing it to life.
She is such a sweet lady and you are just going to love her style.
From the blog
Last week I shared I shared simple tablescape ideas since autumn is quickly approaching, you can read that here.
This week I wanted to share a simple pedestal tray or riser I made with scrap wood. Super quick and easy project anyone can make. You can see that here.
You can make the tray your own depending on the type of wood and legs you attach but it is something anyone can make in a short time.
Simple Saturdays weekly feature
This week Susan is sharing an easy and budget friendly outdoor planting table.
You are going to love what she did here and who doesn't need a planting table?
Read how she used an old table to create a cool planting table here.
What she did with that old table was a brilliant idea and I love that she reinvented something old into something so versatile.
Be sure to visit her to read the post and give her a follow to be inspired.
Thank you for stopping by today for Simple Saturdays #5.
If you have any questions or ideas of what you would like to see, please send me an email to let me know.
Till next time
Xoxo
Sonya
Comments
comments