Creating quick and easy art for your home does not have to be expensive . Today I am sharing how to create beautiful art for your home with something you have probably overlooked.
We all love having art in our homes but more often than not, having original art can be expensive. Today I am sharing how to create quick and easy art for your home.
So you may be saying "I am not an artist" and wondering how you may create art for your home.
Well it just came to me the other day when that I remembered some great frames I had found a while back at the Salvation Army store.
A great and easy way to create art is to use fine art card prints, or art printed on linen card stock.
Using fine art card prints
I have found that many artist create fine art cards, printed on heavy linen or artist paper that are perfect for quick and easy art.
You can purchase cards individually or in a small package.
I have found several of these types of prints at local museums and small local galleries.
Some can be found during the holiday season when artist are making their art accessible in smaller scale cards.
You can find some here on Etsy as well as some that are original fine art reprints.
If you put these in nice frames with matting it really elevates the art.
The easy process
For my particular art I used two fine printed cards that were on heavy linen paper.
These two frames were found at the Salvation Army store and were made of old local barn wood.
The frames needed to be cleaned up a but as someone had glued silk flowers to the outside of the frame.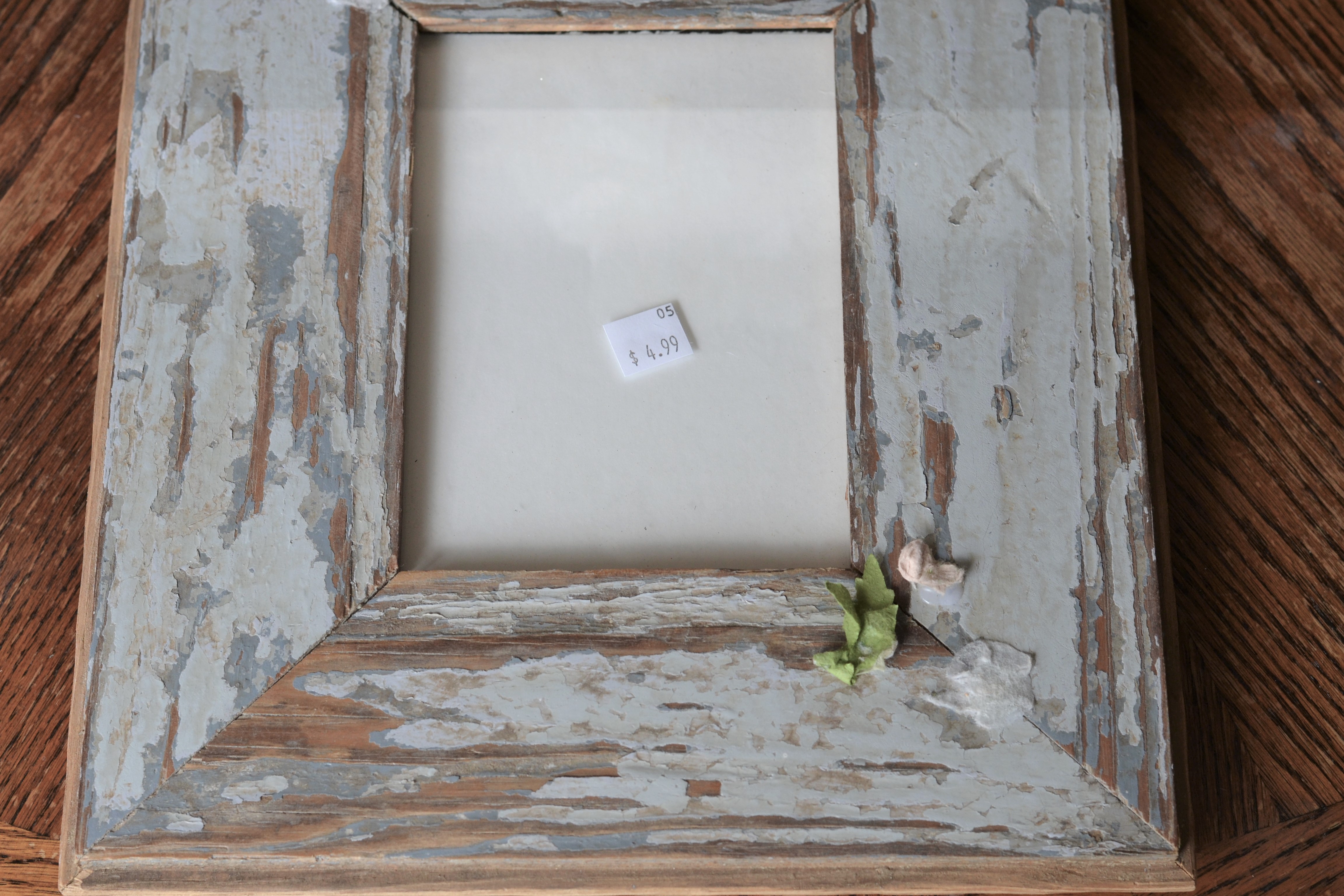 Once the frames were cleaned up it was time to prepare the art.
Quick and easy art prep
Now that the frames were ready, it was time to get the cards ready for your quick and easy art project.
first I traced around a card the same size as the opening of the frame
That is all that was necessary to prep for framing, remember you can add matting if your frame is large enough.
Framing your quick and easy art
After cutting the card to the appropriate size and cleaning the frames, I simply put the card into the frame.
As you can see here this was quick and easy art created on a smaller scale.
Creating a beautiful piece of local art for our home.
You too can use cards to create quick and easy art for your home.
Smaller scale art
I also had a series of barn art that this particular local artist did and gave to me when I made a purchase during the holidays a few years ago.
These are gift tag cards, again done on a fine linen paper.
Perfect for framing.
Since these are small, it would be nice to have them matted and put in a much larger frame.
There are several places you can find mats cut to size without paying too much. Here is one I found but have not used personally.
Amazon also has some but are currently out of stock, just keep checking periodically.
Thinking of your next quick and easy, art project? Be sure not to overlook cards and art gift tags to create small projects for your home.
Remember, art does not have to be large scale, expensive or take a lot of time to make an impact in a space.
Till next time
Xoxo
Sonya
Comments
comments