My first Haven Conference experience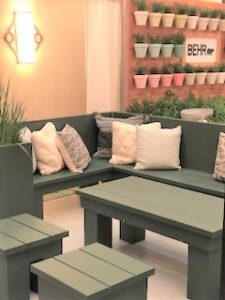 A few days ago I returned from my very first Haven conference feeling grateful, exhausted and excited to jump into applying all the things that I learned.
To begin I would like to go back to last year when I actually created my blog through an online course I took that walked me through the steps of setting up a blog and stopped there. After I set it all up I was paralyzed by fear because I had absolutely no idea what I was doing or what to do now that the blog was set up. That fear kept me from actually doing anything with my blog for basically a year.
Essentially for the entire first  year I paid for my blog to just sit there. One day while scrolling through instagram, I came across some photos bloggers were posting of their Haven experience. After researching Haven  I felt like it was what I needed to get going.
During the time of waiting I posted a couple of times but was still filled with fear of the unknown. I made to sure to keep up with the conference postings so that I did not miss it again. Finally  the tickets went on sale and I immediately purchased mine without knowing how it would all work out. After purchasing my ticket I then got onto the Haven Maven facebook page where everyone was posting questions and or looking for a roommate. This was a great place to ask questions and get to know some of the other bloggers that would be attending the conference.
The first post I saw for a roommate was Julie from My Wee Abode, so I jumped in and said I would like to room with her even though I knew absolutely nothing about her at the time. She and I  started chatting on facebook messenger and decided that we wanted this to be as affordable as possible so she posted for a couple more roommates, that is where Rita at Harbour Breeze  and Marissa of Squirrels of a Feather came in.
We created a group chat and started getting to know each other a bit. While getting to know one another we also started helping each other with questions we had about blogging (although I knew the least). When we agreed to do this blindly we had no idea what would happen or how we would connect.
Gods hands were all over our group because when we met for the first time face to face, it was like we were old friends and the bond grew from there. We had a genuinely good time with one another that it was hard to believe that just a few months prior we had known nothing of one another.
My experience at Haven was filled with learning about taking great photos, all the workings of making a blog post, making connections with new friends, doing amazing hands on projects, meeting brands and learning more than I can still process. I had so much to learn about blogging that I really did not even know what I did not know.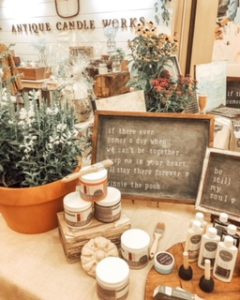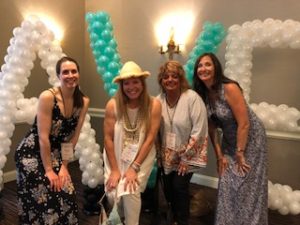 While driving home on Sunday I thought about the experience, all the wonderful people I met and the tribe that has now been created, all my fear of blogging and the unknown are completely gone. That is not to say that I know everything now, but I have learned a ton to get me on my way and met some amazing people who I now know are there to help me when needed.
Haven is an amazing resource for all bloggers to learn, grow and connect regardless of where your blog is,  statistically speaking. I know that I may not be able to go every year, but I will certainly make an effort to get there so that I can continue to build upon the knowledge that I gained this year.
If you are a new blogger or a seasoned blogger and have never been to Haven Conference, you should find a way to get there, you will be blessed beyond measure. You have a year to plan for it.
Till next time
xoxo
Sonya
Comments
comments