With the new year more comes lot's of change. Some of the changes we have been making in our home are geared toward living in a more environmentally friendly manner. Besides being kinder to the earth, these ideas can save you money.
This post may contain affiliate links where I earn a small commission at no extra cost to you. This helps me to maintain this blog.
Being environmentally friendly is not a new concept but one that is increasingly becoming more important.
Today I am showing that you can save money with these 5 easy eco friendly ideas for the home.
First, what exactly does it mean to live an eco friendly lifestyle?
Essentially it is living a lifestyle that works toward protecting and conserving nature.
One where we create less pollution while reducing our carbon footprints.
Recently I have become more aware of changes that we could make in our home towards living a greener lifestyle.
With those things in mind there are 5 simple ways to begin your eco friendly lifestyle while also saving money.
A simple place to begin is with how and what we use to clean our homes.
Cleaning supplies
Begin with taking a look at what you are using to clean your home with.
Are you using paper products with harsh chemicals to clean your home with?
A great way to change out paper products is to switch to cloth that can be washed after each use.
These can be purchased in bundles or you can simply cut up old white cotton shirts that have stains on them and use for cleaning.
Using reusable cloths for cleaning saves quite a bit of money.
Paper towels are laden with chemicals from the process used to make them and they do not break down well.
They are also very expensive, when compared to purchasing a multipack of cloths.
Consider what you are using to clean your home with.
Home made cleaners
We all know that using harsh chemicals for cleaning is not safe for us or the environment.
Here are a few easy home made cleaners you can make yourself.
Mix white vinegar diluted with water to clean countertops, tiles, mirror, toilets and sinks.
For homemade floor cleaner use 2 tablespoons castle soap in a bucket of hot water.
Baking soda in a cheese shaker for toilet bowl, carpet stains and ovens.
This is also great for deodorizing shoes.
Going back to basics with our cleaners is better for the environment and our health.
Make your own cleaners give you control over what is in the cleaners and it cost pennies on the dollar to make.
Store your home made cleaners in glass spray bottles or old glass jelly jars.
Environmentally friendly glass storage
You can find inexpensive glass canisters, mason jars and containers just about anywhere, including Dollar General.
Mason jars are great for storing items in, drinking out of or using a vases.
A great way to use glass storage containers is to store bulk food purchases.
Use then to store items such as dog treats, pastas and paints.
Glass containers are great in your pantry and laundry room.
Use them to store homemade laundry soap and wool dryer balls , the possibilities are endless.
Doing this cuts down on plastic in our homes and the landfills.
They become part of your decor.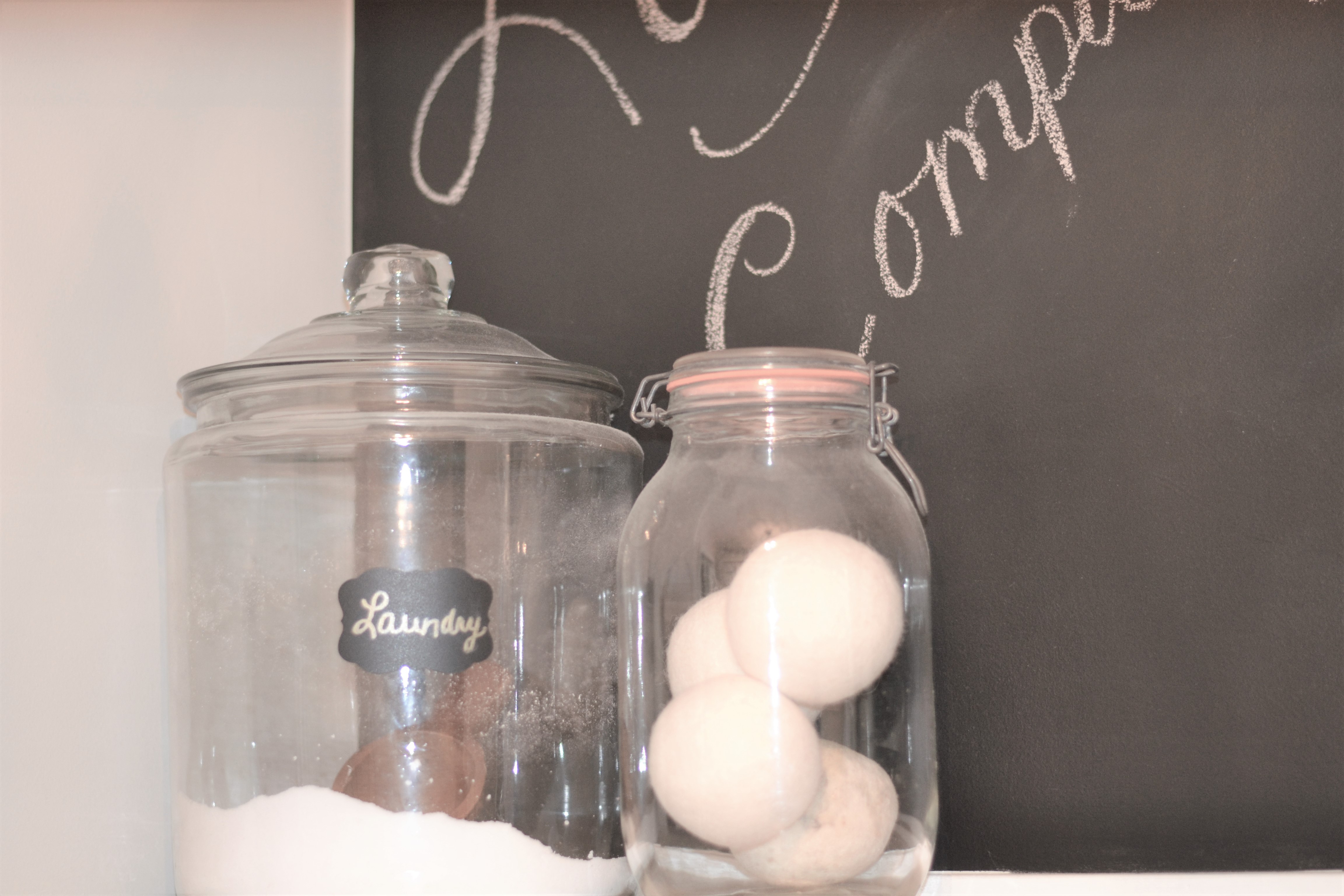 The possibilities for use is endless, just be creative in how you use them.
Another great eco friendly storage idea is using baskets instead of plastic containers.
Baskets
Shopping for vintage or well made baskets is a great way to be environmentally friendly.
They can be wiped down with mild soap and water and cleaned.
Baskets are great for toy storage, foods, linens and blankets.
Use them instead of all the plastic bins we see at our local hardware and home stores.
Baskets also make beautiful displays in your home.
Tuck them into a shelf with items stored inside.
Recently it has become very trendy to create basket walls.
This is such a beautiful way to display vintage baskets that have natural patinas and designs that are visually appealing.
The idea is to not have a lot of unnecessary waste.
Food waste
This one may seem out in left field after the others but has made the biggest difference in our gardening.
My husband began composting a few years ago with our food waste.
He started really small with a bucket in our garage where we would dump coffee grounds, egg shells, toilet paper rolls and other food waste he thought would work.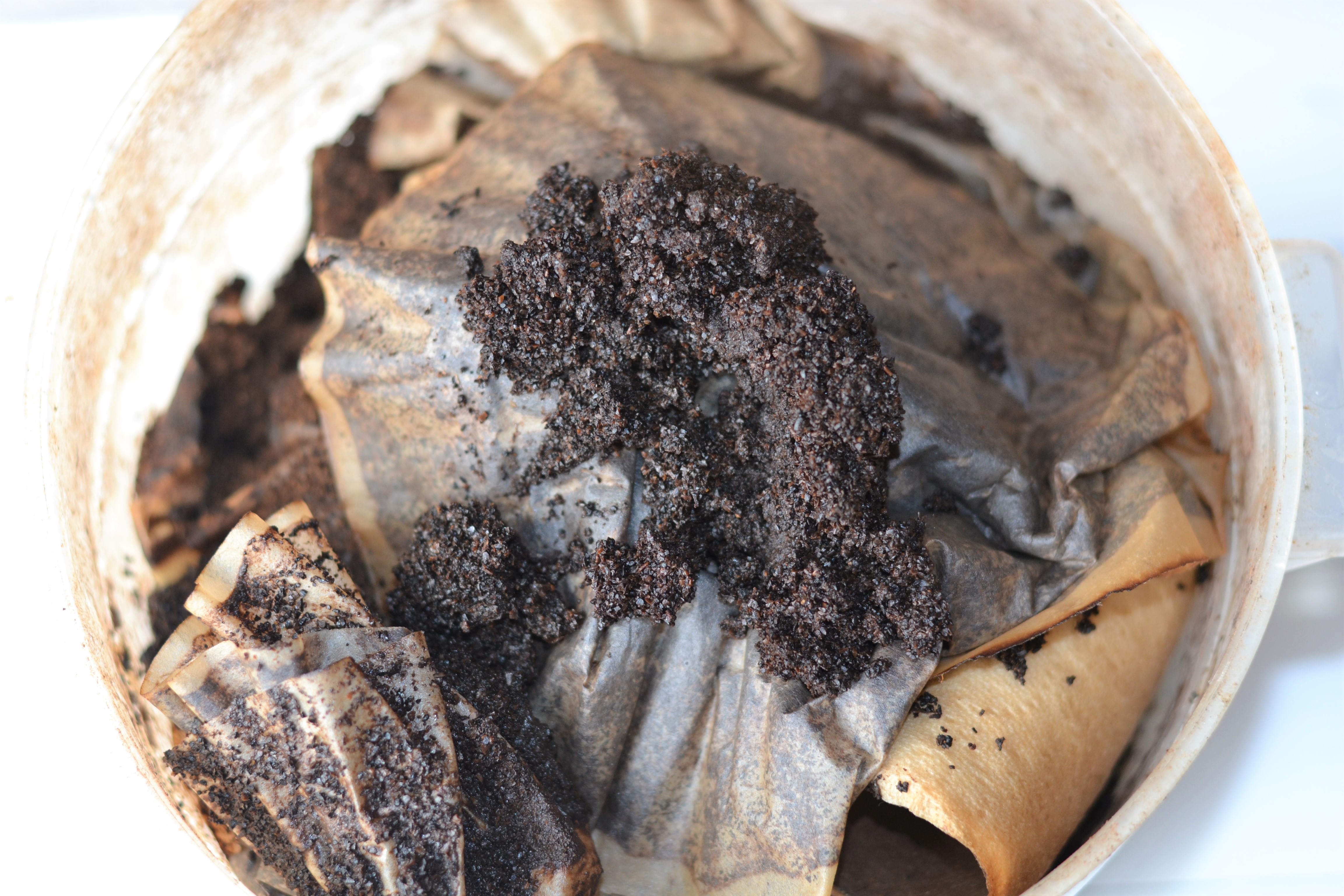 He would dump it out in a hole in the garden and churn it every day with the rake.
Then he would take the compost he created and put it on the garden and our flowers.
This has saved us money and has kept us from putting unnecessary chemicals on our garden and lawn.
We can feel good knowing that we are not wasting anything and it is helping to grow more food or flowers chemical free.
This year for fathers day we are surprising him with a dual chamber crank composter.
These ideas for saving money and being eco friendly in the home are just the beginning of small changes that can be made in order to care for the environment.
Be sure to check out last weeks post, I shared some reasons for shopping vintage for your home.
If you have some other tips your would like to share from your eco friendly home journey, I would love to hear them.
Till next time
Xoxo
Sonya
Comments
comments