How to use upscale battery operated lighting in your home
If you are in the market for lamps for an open floor plan or looking to add some lighting in unexpected places throughout your home. I am going to show you how to use upscale, battery operated lighting in your home.
This is a sponsored post, but all thoughts and opinions are my own.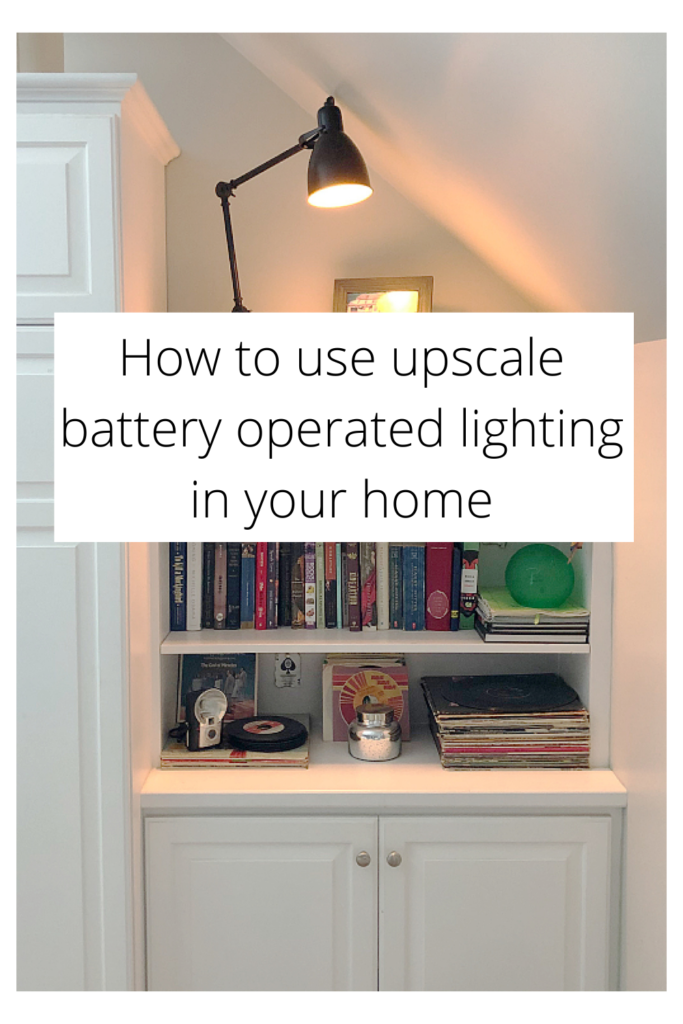 When we built our home 17 years ago I had a friend once tell me to be sure to add outlets in the floor when building a home with an open floor plan.
Living four hours away from our build location made it difficult to catch things before it was too late.
This was the case with adding outlets to our concrete slab before it was poured.
Not only that but when building a home you can not possibly know how you will place your furniture to know exactly the perfect outlet placement in the floor.
With an open floor plan you often have to worry about your cords being seen.
Modern Lantern makes upscale battery operated lighting that will solve the lighting needs in your home.
I am excited to share a little about this amazing company.
History on Modern Lantern
If you are not on instagram, you may not have heard of Modern Lantern so I wanted to share their story with you.
They are a husband and wife team who are in their 9th year of operation in Fort Worth, Texas.
With over 25 years of experience in design and development of home interior products.
Modern Lantern products are made in the US using the highest quality supplies.
The products they make are beautifully and thoughtfully designed.
You would not know to look at them that they are battery operated.
Their battery operated lamps look like a traditional lamp but with no cords.
They have a wonderful selection of wall sconces, tables lamps and their mini lamps to choose from.
Another wonder thing about this small company is that their customer service is top notch.
They have not cut corners anywhere with their service or their amazing products.
The standards that they work by are of the highest caliber and their desire is to create beautiful well crafted lamps that their customers will love for years to come.
Let me show you what I mean.
Upscale battery operated Black Onyx task light
I received their new Black Onyx battery operated task light and y'all, it is truly amazing.
The light is heavy and sturdy.
It can be positioned to several different heights by adjusting a lever.
The light direction can also be adjusted by easily moving the head of the lamp.
There is not a spot in your home that you could not use this beautiful battery operated Black Onyx task light.
Here are just a few examples of places I have used this amazing battery operated light.
The possibilities for places to use this light throughout your home are endless.
Why choose a Modern Lantern battery operated
There are so many wonderful reasons to use a battery operated lamp.
no cords to worry about
being able to use a task light in unusual locations
versatility in designing a room without worrying about outlet placement
saving money by cutting down on your monthly utility bills
batteries are rechargeable and come with everything necessary
you can purchase replacement bulbs directly through Modern Lantern
There are so many great reasons to use this Black Onyx task light in your home.
The fact that this light can virtually be used in any location makes even more appealing.
I just can not say enough good things about the battery operated Black Onyx task light from Modern Lantern.
This is my second lamp and I will never purchase a battery operated lamp from another company.
As a matter of fact I searched for a product like this forever until I found them on Instagram.
You can find them here on Instagram or go directly to their website.
Monthly giveaway
Another fun thing about this amazing company is they have a monthly giveaway for the opportunity to win one of their upscale battery operated lights.
This month's giveaway is for the Black Onyx Task light so be sure to go to their website and register for their giveaway.
Be sure to go to Modern Lantern and sign up for their newsletter as well to learn about new products and occasional specials.
I would love for you to visit their site and come back and share with me your favorite lamp from their product line.
Till next time
Xoxo
Sonya
Comments
comments