An idea for special gift giving this year
I have been thinking alot about how to make gift giving extra special this year. Not just for Christmas, but birthdays, anniversaries and graduation gifts. I am sharing an idea for special gift giving this year.
The art in our house is probably one of the most asked about by visitors to our home.
One specific piece seems to be a favorite of our guests.
It is this painting of the Palo Alto Baylands nature preserve by Ria Krishnan Fine Art.
I found Ria on instagram when I came upon a video of her painting one of her pieces.
It was really mesmerizing and relaxing watching her paint.
I knew right then I wanted one of her pieces in our home.
The piece above reminded me of the coastal area that I live in and I purchased the "little gem" as a gift for myself.
Even though this particular piece is of a place I have never been it reminds me of familiar sound views.
About Ria the artist
Ria uses her art to connect with people through her artistic storytelling in each piece.
She creates her "little gems" and larger pieces of work using only four colors; red,yellow,blue and white oils.
Here are just a few examples of her beautiful "little gems" that she has avialable.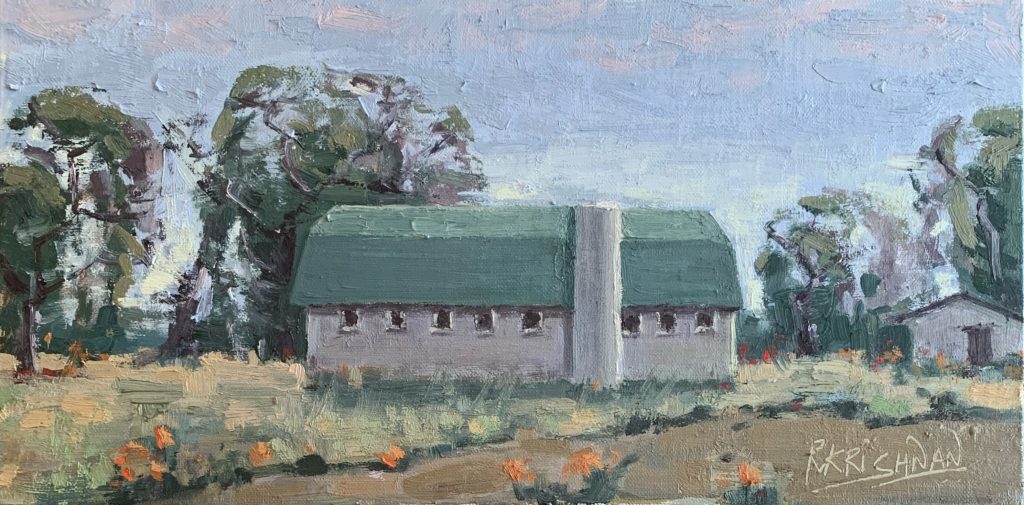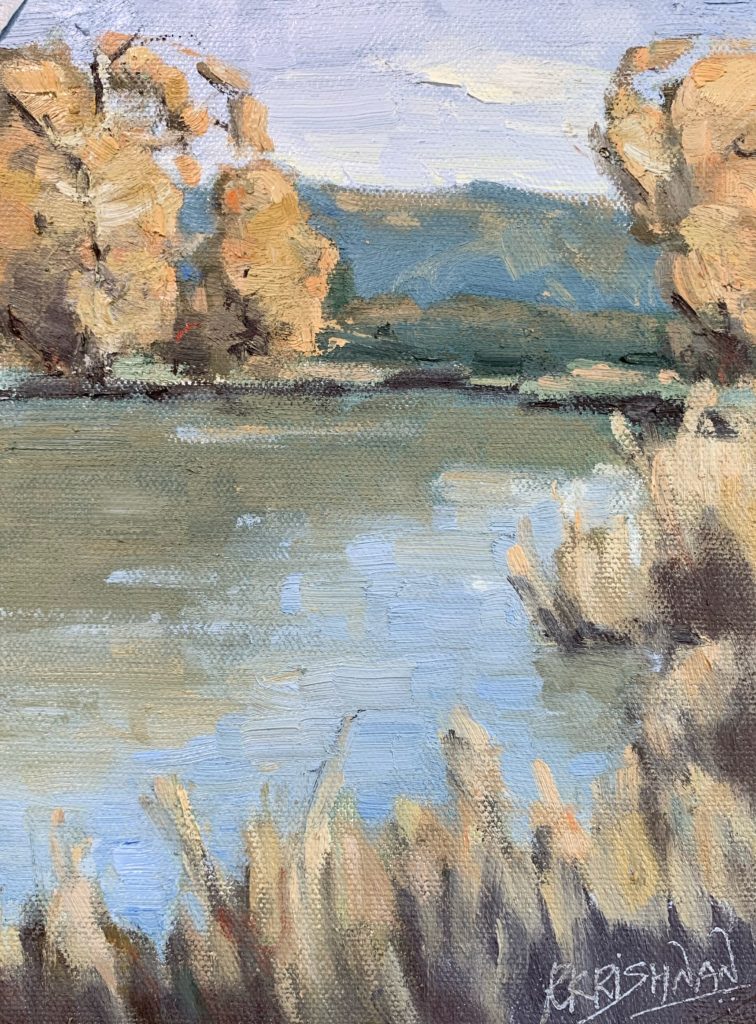 Her larger pieces of work take anywhere from 6-12 months to create from beginning to end.
Each pieces is truly amazing and would make an amazing gift this year or any time of the year.
Unique gifts
Her pieces are truly magical and I thought what a wonderful gift to give to someone that is special to you.
The" little gem "I purchased fits perfectly into my gallery wall.
It came in a little black and gold frame that has a vintage look and feel to it.
Each piece she creates comes in a high quality frame and is packaged in a gift box that protects each piece as it is shipped from her studio.
She has some beautiful pieces in her "little gem" collection that would make a wonderful unique and treasured gift.
Another great idea for gift giving is have her do a commissioned piece for you.
You can contact her at [email protected] to get that process started.
An added unique touch
One thing that I really love about Ria's work is she writes a special note about each piece she creates.
She writes about the location, what it felt like out that day and how it spoke to her, creating a story of each piece.
I absolutely love that about her and what she creates, it adds such a unique touch to each piece.
The added story on the back gives her art life while helping you connect with her and her art.
She recently has added some great features to her site.
Art club
She recently created an art club that is totally free.
You can sign up to be the first to be notified of new pieces and any specials she may be having.
The mini's she creates are the perfect gift for the holidays, birthdays and even anniversaries.
Here are a few more examples of the pieces she has ready for purchase.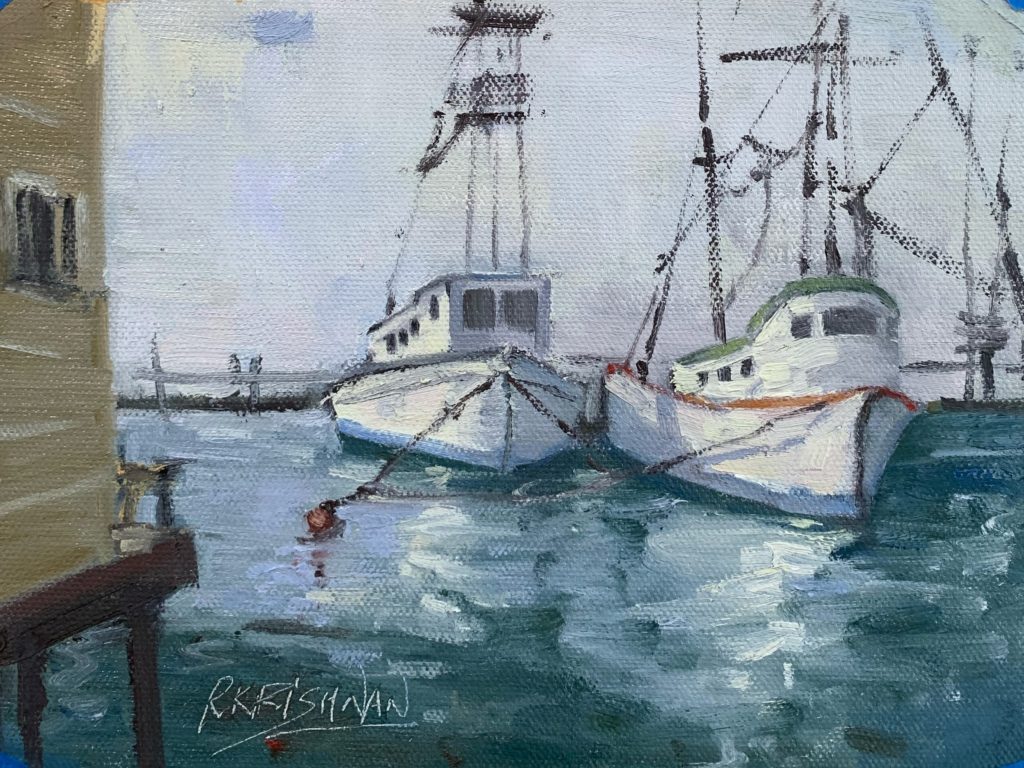 Wondering what piece to give as a gift, don't worry she just recently created a gift card that you can give your loved ones so they can purchase a piece that speaks to them.
Ria creates beautiful art pieces that make a unique and wonderful gift any time of the year.
She has become a treasured online friend and I think you will love following along with her.
If you would like to follow along Ria's art journey follow her on Instragram
Till next time
Xoxo
Comments
comments