Week two of the fall One Room Challenge
Welcome to week two of the fall One Room Challenge.
Challenge is the word of the week, so I wanted to catch you up on where we are with our plan for the space.
Any time you are working on a space with a specific time frame, you are bound to run into challenges.
The One Room Challenge gives you eight weeks to complete a project from start to finish.
One thing about doing home projects during our current climate is that items are harder to come by or at least difficult to get in a timely manner.
This is the case with our project.
Challenges with our room design
Several weeks prior to signing up to do our entryway for the One Room Challenge, I picked out and ordered peel and stick wallpaper for our hallway.
Once the challenge actually started on October 7, 2021, I received an email that it was going to take quite a bit longer for me to get the wallpaper.
Here is another look at our original mood board so you can see the wallpaper we had originally ordered.
At that point I had to cancel my order because it was going to be too close to the end of the project and I was just afraid I actually would not receive the product.
You may be thinking, now what?
Update to our design plan
Now that our particular wallpaper is not an option I am creating a new idea.
I am tossing around several ideas possibly, one is possibly using fabric on the wall.
Another plan is to look locally and see if I can find something close to what I had originally picked out for the hallway.
Here is a look at the fabric I am considering hanging on the wall instead of wallpaper.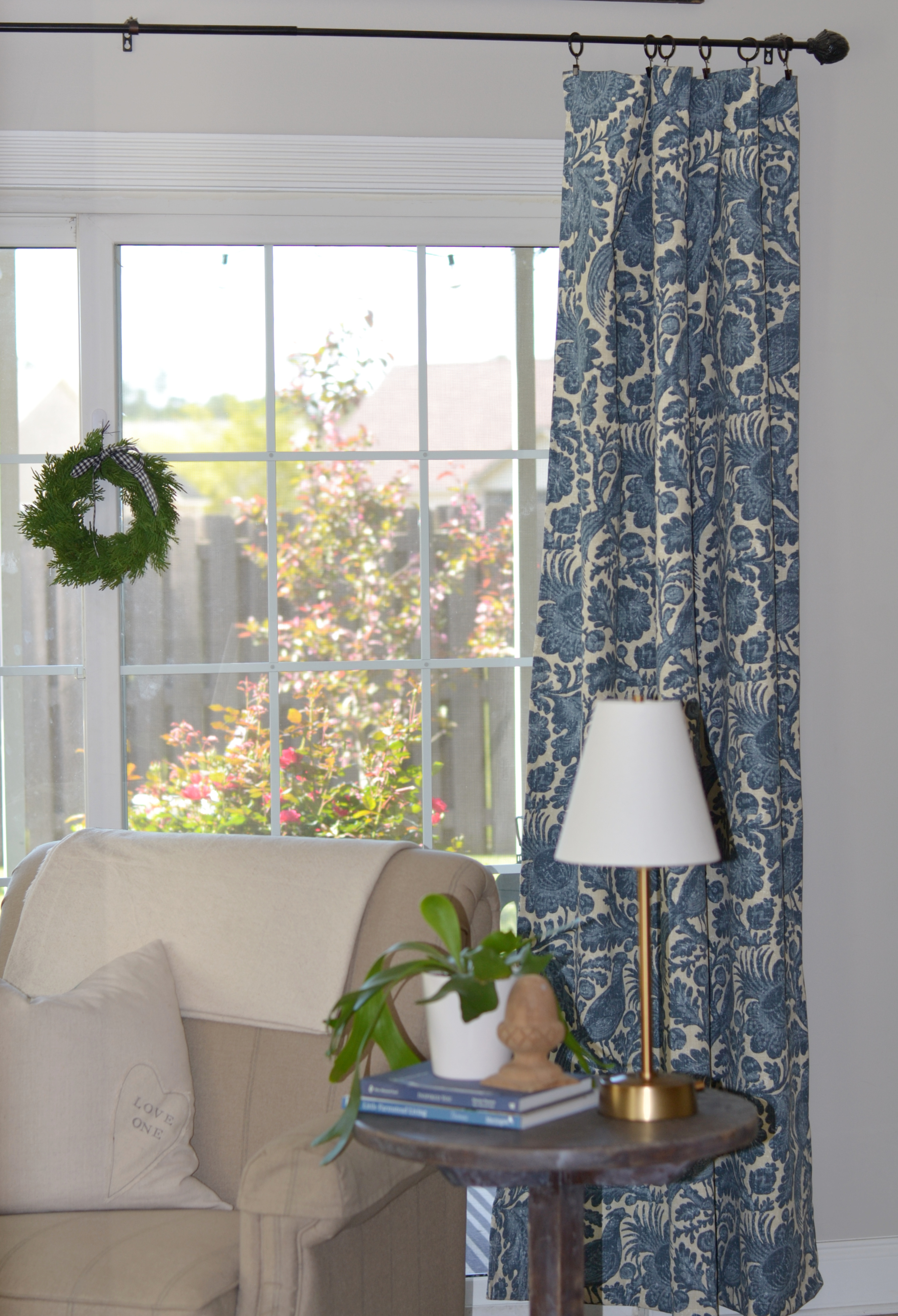 These curtains I made several years ago out of Waverly fabric but have not used them for the last few years.
The fabric is gorgeous, I am just not sure if it is too heavy for the wall.
At this point I have not reworked the entire plan for the entryway, I am going to look for wallpaper first.
I also plan on testing the fabric on the wall to see if it will work before I make a decision.
Until then we are working on another wall treatment.
Part 2 of our entryway wall treatments
One part of our design plan for the One Room Challenge is to do board and batten on the lower wall.
I was able to purchase all the pieces from the local Lowes Home Improvement and hoping we have enough.
We have measured and marked the walls for the placement of each piece and that is as far as we have gotten this week.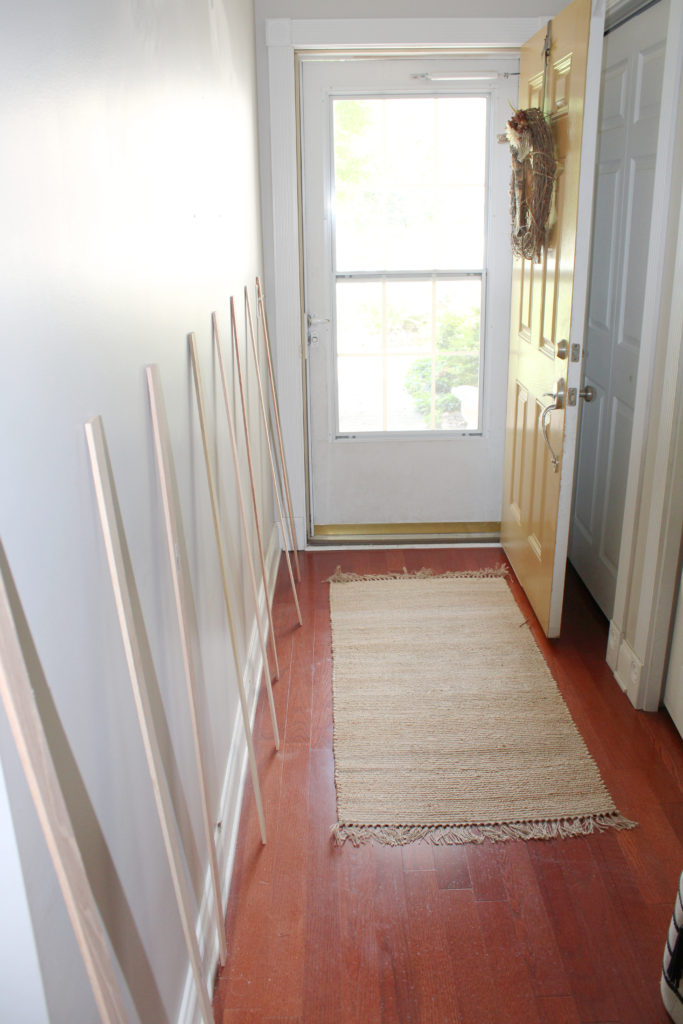 Come back next week for the update on our design plan and to see how we install these boards without your typical power tools.
If you missed last week, head here to read all about our plan.
Be sure to head to the One Room Challenge blog to see all the other designers and guest participants.
Till next time
Xoxo
Sonya
Comments
comments