Top 5 elements for creating a cottage style garden
When you think of cottage style gardens does your mind immediately go to wild and carefree flowers that may appear overgrown? All cottage gardens have certain elements that create the informal style. Today I am sharing the top 5 elements for creating a cottage style garden.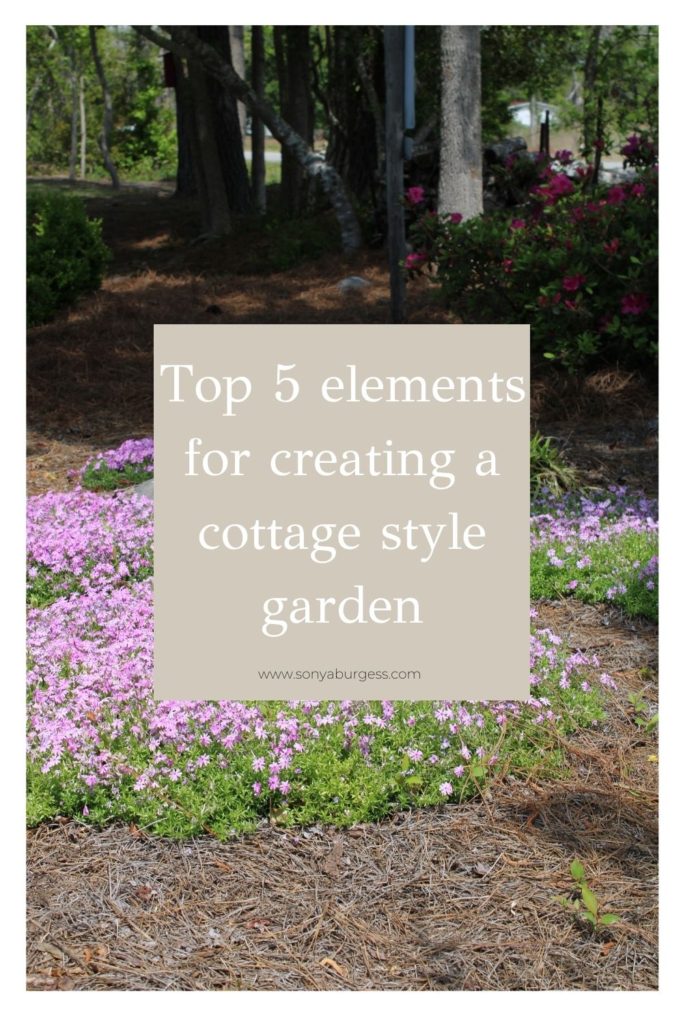 If you are anything like me you really enjoy looking at magazines of beautiful gardens.
Cottage gardens are some of the most beautiful of the informal garden variety.
Though cottage style gardens seem unruly, there are certain elements that all cottage gardens have.
Having a cottage garden simply means it is an informal garden that looks like it naturally happened.
They are the perfect style gardens for small spaces.
I have always dreamed of having a little cottage with a white picket fence and the flower garden to go with it.
Instead, I live in a culdesac in a small neighborhood at the coast.
That doesn't mean that i can not create the cottage feel in my home or garden.
Before we get started with the top 5 elements for creating a cottage garden I wanted to let you know a little about where our garden started.
Where our garden began
We have lived in our home for 18 years now this month and it has taken us at least 10 of those years to figure out and amend our soil.
Relocating to the coast we had to relearn everything we knew previously about gardening because the soil is so different here.
Curating our garden and amending the soil has taken several years.
We are finally getting to where we feel comfortable in knowing what does well here and what style works for our yard.
I wanted to share these top 5 elements in creating a cottage garden style.
Colors in cottage gardens
There are some colors that you typically see in cottage gardens, of course you can use the colors you prefer for your space.
This is just a starting point to begin with color.
It also depends on what grows well in your geographical area.
You can read my post for beginning gardeners here if you need any help with that.
Informal cottage gardens tend to use shades of pink, lavender, yellow, peach and creams along with white flowers.
The idea if possible is to use old fashioned flowers like hollyhocks, iris, hydrangeas along with climbing flowering plants just to name a few.
Creating a beautiful and somewhat chaotic garden is the key to creating a cottage style garden.
Most often the flowers used in these types of garden are flowering and very fragrant.
Before deciding how chaotic you would like your garden to be keep in mind your area and what types of snakes and other things you need to consider.
Our area has several poinsonous snakes so we make sure we can see clearly in our garden.
Choosing your flower colors and variations is only the beginning, now to the fun stuff.
Adding character to your informal garden
One of the things I love about cottage gardens is they have so much character.
If you are looking to add some to your garden there are a few things you can add.
One way to add character is by adding a meandering pathway if you have the space.
A winding path that goes throughout your garden that you can use to walk through your garden.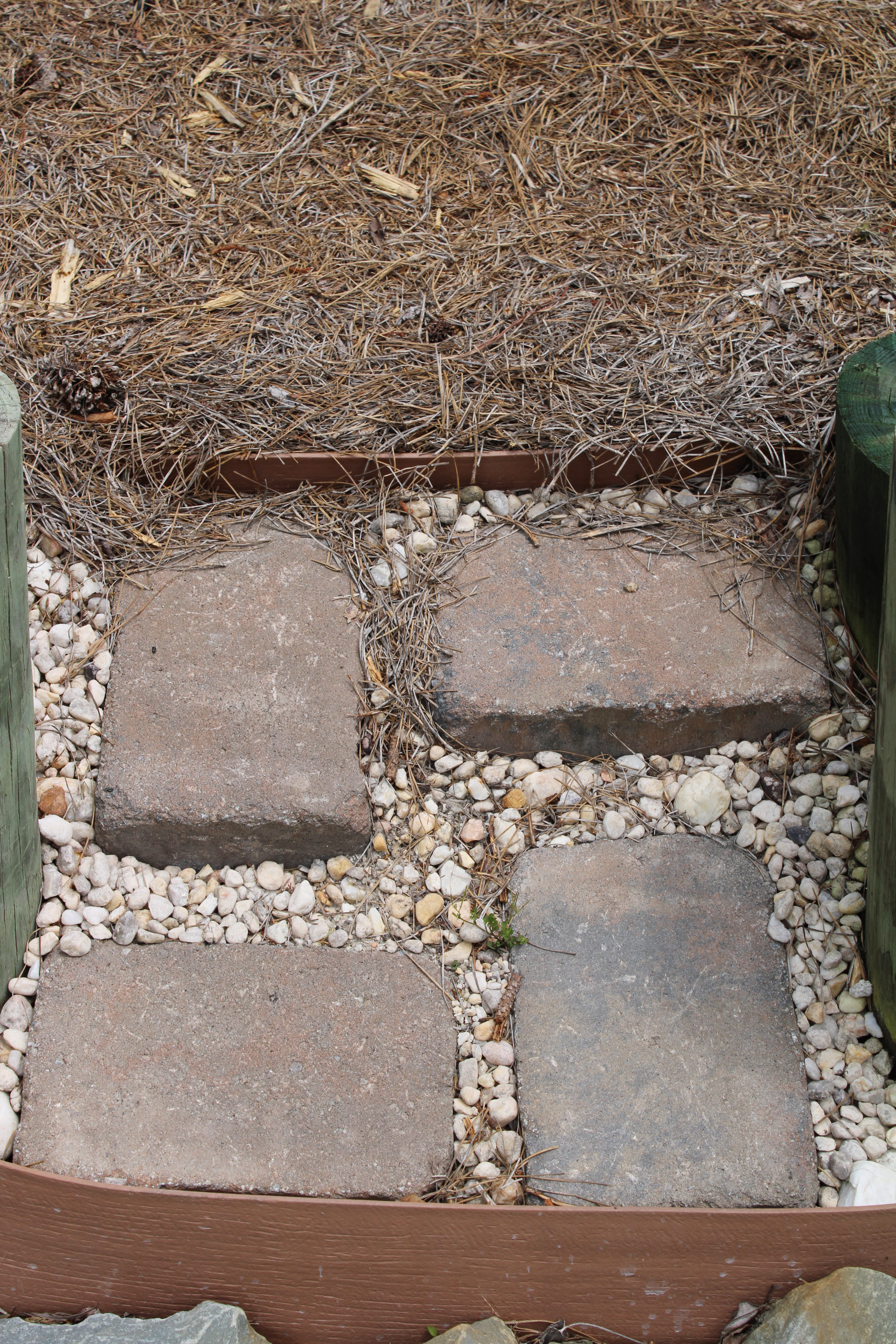 That is one step that we have not completed in our garden yet as we are still figuring out the placement of everything.
We did add a stone and rock step to get into our garden since it is on an elevated area of our yard.
Another great way to add a bit of cottage character to your garden is by adding a small concrete statue or decorative objects.
The one we have I found at a nursery when I was visiting my home town a couple months ago.
Along with decorative items, add in ground covers to fill in open areas.
Cottage gardens are typically filled with varying heights and flower variations that fill in a small space.
There are several other elements to creating a cottage style garden.
Self sufficient element
An important part of a traditional cottage garden is the element os self sufficiency, meaning vegetable and herbs.
Fruits and vegetable growing alongside your flowering shrubs and flowers is typical of a cottage garden.
Creating a space for your vegetable and herb garden within your cottage flowering garden is an essential part.
Using ornamental edible plants is a great way to incorporate beautiful climbing, flowering plants that serve two purposes.
If you do not have space or the need for a large garden, raised or container garden beds are perfect in a cottage garden.
We created our raised bed using old railroad ties, which may or may not be part of a traditional cottage garden but it works for us.
You can even add small pots with your herbs and vegetables and place them around your flowers, that is if that is what works for you and your space.
The idea of a traditional cottage garden is that it maintain the look of being an informal garden.
Informal elements
Cottage gardens appear to be carefree and some fun items can be added to the character and charm of the garden that are informal in nature.
rusty old gates
birdbaths
trellis
small cottage design storage buildings
arbor
twig structures
lattice
white picket fencing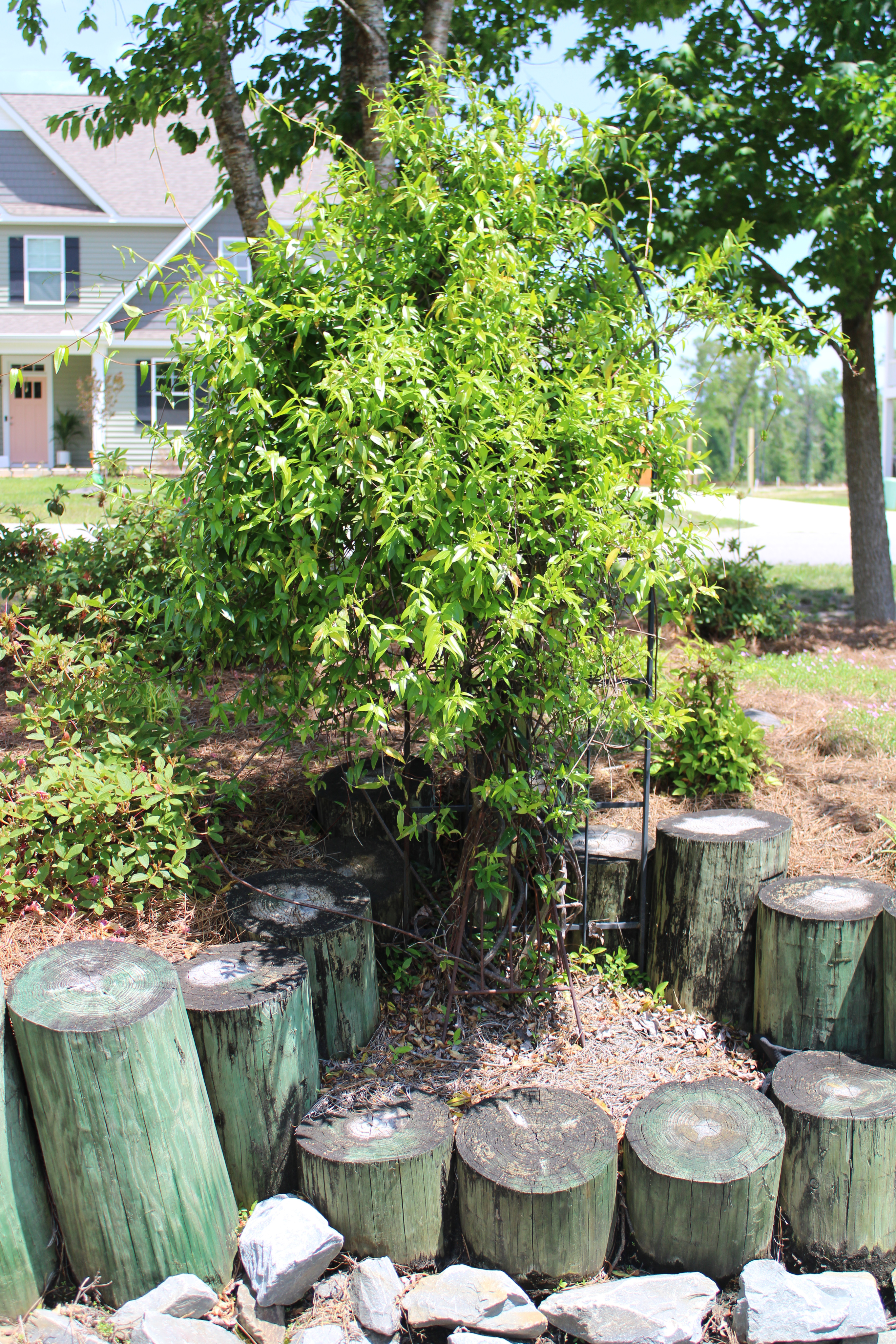 You can use several of these informal elements throughout your garden to add another layer and more charm to your traditional cottage garden.
Often times these types of gardens are around the main living structure or in a small separate garden away from the main house.
You can choose to do what works best for your home and property.
Whichever location you decide on you will need something to help contain your garden.
Creating walls or hedges
Gardens need some type of border and a cottage garden is no different.
A border will give you the ability to better manage your garden while keeping it contained.
When adding a border or hedge, think old world when doing a cottage garden.
A few good ideas for creating a hedge for your garden are using boxwood or wax myrtle that is kept trimmed to contain your garden.
If you choose the build a wall instead, a great idea is to use stone or rock of some kind.
We decided to use stone for our garden and all the flower beds around our entire home.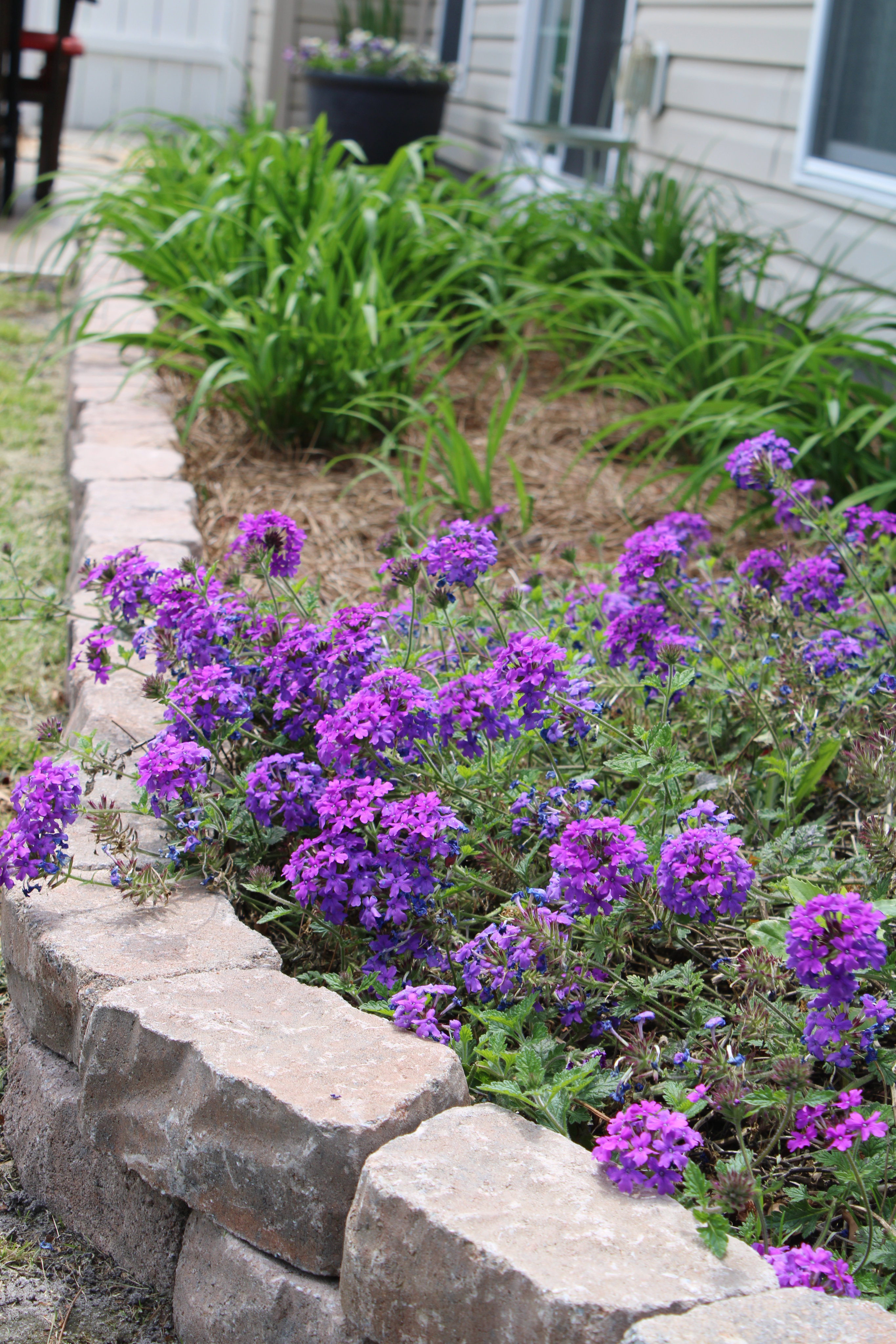 Stone is an expensive hedge but it adds so much character and last a lifetime.
It creates the old world feel of the cottage garden while adding beautiful textural charm.
Creating a cottage garden can take several years to establish but it will be well worth it.
One of the best things about a true cottage garden is that it appears to not have a design at all.
They blend, color, texture and fragrance all at once and it is truly magical.
We still have a ways to go in getting our cottage garden where we want it to be, but we are enjoying the process.
If you are planting a garden, start with these top 5 elements to creating a cottage garden style.
I would love to see it, please share.
Till next time
Xoxo
Sonya
Comments
comments