It is hard to believe that we are five months into 2018. If you are like me you have taken a look at the goals that you set for the year and figuring out the status of meeting those. If you find that you have either dropped the ball on some of those goals or you are not as close as you thought you would be at this time. Chunking may just be what you need to help achieve your goals.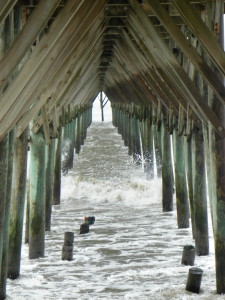 The term chunking according to http://www.dictionary.com is; "dividing into pieces, or to group something together so they may be processed as single concepts."  Looking at the definition you may see that the key chunking is breaking down your goals into smaller parts, therefore setting up your goals for success, and keeping you focused on the smaller steps to get to the larger goal.
This is not a new concept, but one that has been around and was more popular in  the early 2000's and one that has helped me tremendously recently in the day to day of my goals. So I am bringing it back and going to go through the steps with you here, hoping that it will be a tool that you too can use to help you achieve your goals.
S = Specific M=measurable A=Attainable R=Realistic T=Timing
The specific part of your goal is the who, what, where and when of your goal. Measurable is the see, hear and feel when the goal is achieved. Attainable is that the goal must be possible. The realistic is to not set such complex goals that you loose motivation. And last but not least is the timing of your goal, when do you want to have achieved this goal. These are the steps to look at when you are considering goal setting and breaking them down into more manageable parts.
I have included a free Smart Goal Assessment form for you to download and use when you are considering a goal so that you may be as successful as possible,Smart Goal Assessment
Good luck!!
Till next time
xoxo
Sonya
Comments
comments